One has to navigate a long dirt road, amidst sugar plantations, avoiding boulders along the way, to reach Don Jose Gaston Memorial School in Victorias City, Negros Occidental. Travel is harder during the rainy season when roads and canal merge as one. To the tired and weary, the school's well-kept grounds with concrete perimeter fence provide quite a pleasant sight.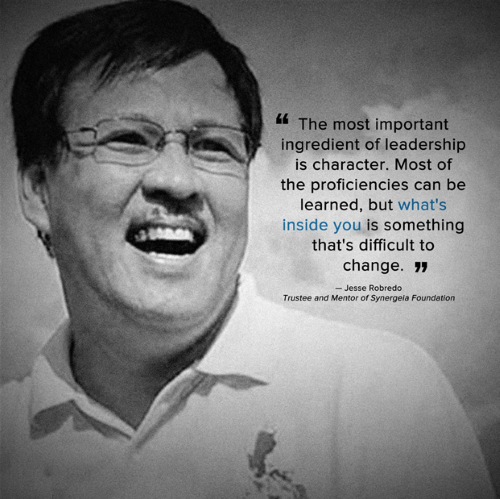 Today, August 18, 2020 marks the 8th year of the untimely and unfortunate passing of former Mayor and Secretary Jesse Robredo. Though he is no longer with us today, his legacy stands tall. Secretary Jesse showed us the better way to govern through his passion and commitment to good leadership. His lifetime work was grounded on the principles of accountability, participation, transparency and empowerment. He left us a framework for good governance.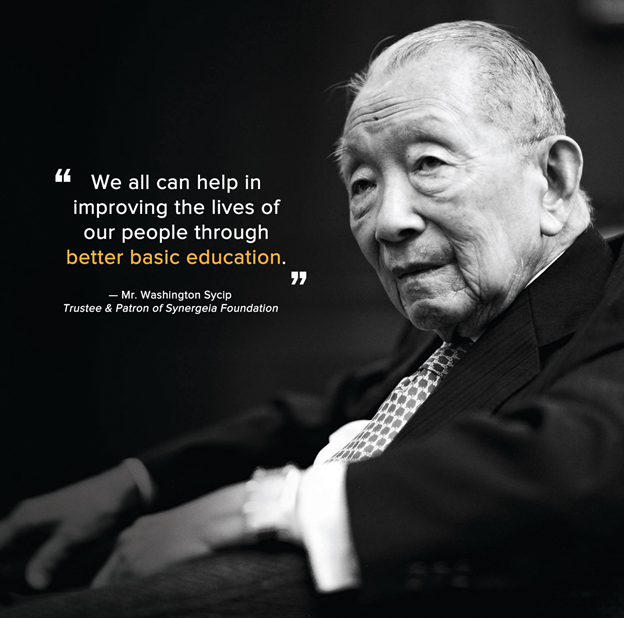 Mr. Wash SyCip should have been 99 years old on June 30 this year. He did not live to be 100 perhaps because he had already achieved his mission in life. Through his example, he taught us that greatness lies in helping others, particularly the poor, so they can overcome the shackles that bind them to poverty. He dedicated his life in helping children complete, at the very least, basic education. He always asked the question of how we can give them the best opportunities that are equal to, if not more than what he experienced when he was a student in Burgos Elementary School.