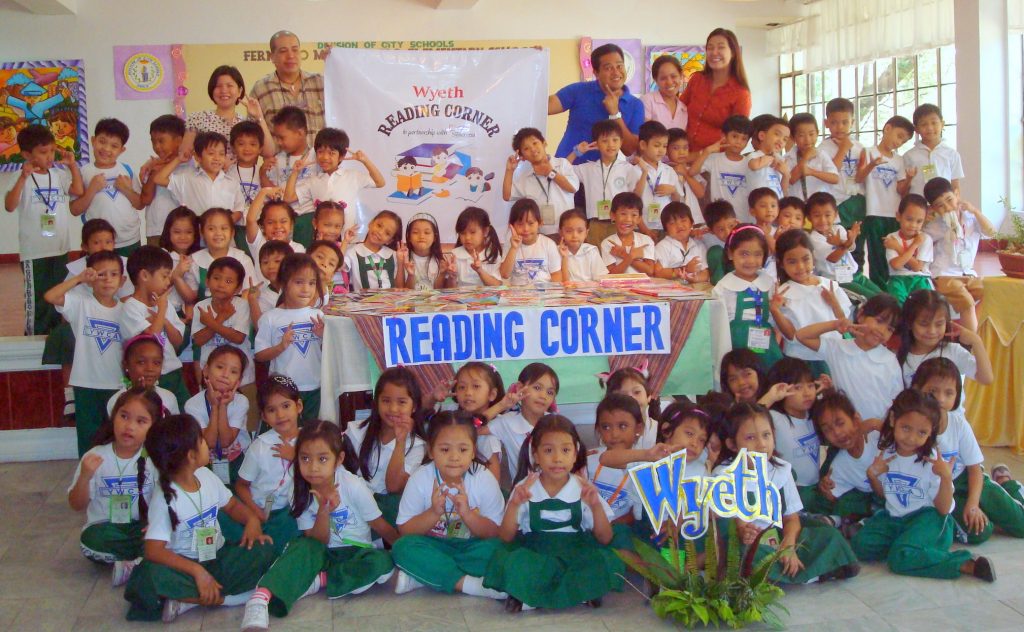 Three public elementary partner-schools of Synergeia each received a package of Adarna books from Wyeth Philippines.
Wyeth sponsored the purchase of brand-new storybooks from Adarna House, Inc. for Fernando Ma. Guerrero Elementary School (ES) in Manila, Oranbo ES in Pasig City, and Magsaysay Central ES in Misamis Oriental.
For the two schools Metro Manila, the package included an enrichment activity for 100 schoolchildren consisting of storytelling, games and face painting. Snacks and loot bags that came with a storybook were added treats for the kids who participated in the activity.
The schools, led by their principals, expressed deep appreciation to Wyeth for the book donation.
Mrs. Herminia Gonzales, F Ma. Guerrero principal, said the books were "a welcome addition to our library. This would give our young students more reason to visit the library often."
The three schools plan to set up a Wyeth Reading Corner in their libraries for the books.
Wyeth has been supporting other public elementary schools in Synergeia communities. It has an ongoing partnership with Synergeia for a feeding program in selected schools in Valenzuela City, Talisay, Negros Occidental and Parang, Maguindanao.
---