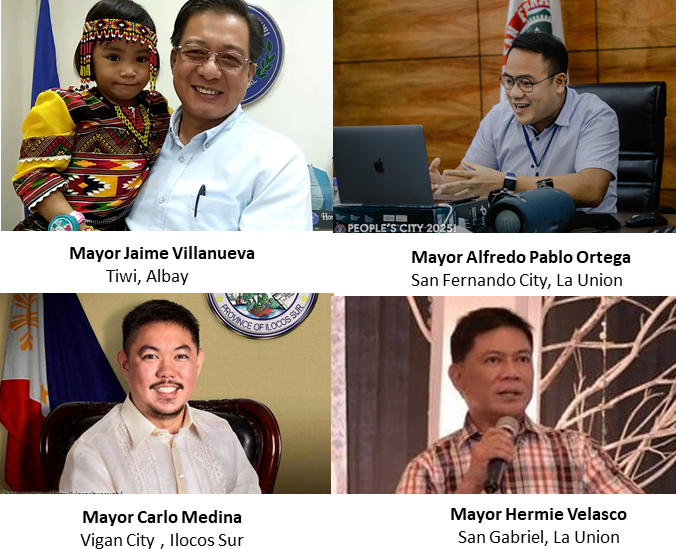 I would probably see more grey hair and quite a few lines on the face of our young Mayors. They must have aged overnight in handling the COVID-19 crisis. They are not only in charge of seeing to it that the virus is contained. They are also responsible for implementing the Social Amelioration Program (SAP) of the national government, of which they had little participation in crafting. Consider that the SAP was needed to help 24 million vulnerable households. But what was appropriated could only help 18 million. It was a sure formula for frustration. Add to that the constantly changing guidelines of who should be included and excluded, and how much would be given and deducted. Since Land Bank is not fully operational, funds have been slow in coming. These all conspire for a program that would trigger anger. And the barangay captains and mayors end up as whipping boys.
I can only heave a sigh when I see messages, facebook posts, and news that constantly criticize the local governments. Some of them may be true, but a lot of our local government officials are trying their best. If only for a brief moment, we should try to walk a mile in their shoes.
We were in total sympathy with Mayors when they shared their experiences in implementing a General Community Quarantine (GCQ). For two months, they took watch over their residents like children, isolated the PUMs, took care of the PUIs, did contact tracing, and supplied food to those who have so little. And then suddenly, they have to deal with non-residents and strangers who have not been tested for the virus. What made it worse was that the guidelines came so late and left them little time to prepare their communities. So, on the day of the reckoning, people flew like birds enjoying their freedom and thinking that the virus is gone. They reported cases of abuse where IATF Identification cards were lent to unauthorized parties to "smuggle" "strangers" and returning residents into their communities without the required quarantine. It is sad but true—some Filipinos are ingenuous. "Kung saan pwede, lulusot" (They would always find ways.)
After a brief moment of ranting, local government officials rose to the challenge. The Mayor from San Fernando City introduced an app similar to Grab but with a plus, plus. Residents can place an order with a store and goods are picked up and delivered by tricycle drivers. The fly in the ointment is how to pay the sellers. The Mayor had to frontload the money. The tricycle drivers collect payment from households and make accounting at the end of the day. The scheme helps the residents and the tricycle drivers with reduced income since they can only carry one passenger at a time.
Bacnotan, La Union through the leadership of Mayor Francis Fontanilla has computerized the issuance of health certificates and quarantine passes. There is strictly no entry for those without health certificates and quarantine passes except those from LGUs where they have coordinative arrangements.
Mayor Jaime Villanueva has devised a way so that residents can have access to medicine in the absence of a big drugstore in Tiwi, Albay. He has designated a local government employee to collect all orders and make the transaction in a pharmacy in the next town. He has also imposed a price control on basic necessities and maximum tariff on tricycles. This was done democratically through a consultative consensus.
Mayor Carlo Medina has created a window in City Hall where residents can air their complaints and difficulties. There are dedicated SAP hotlines which the Mayor mans himself whenever he is free. He says that most of the time, the residents only need a patient and understanding ear. That is an understatement of course, because the city government has given help to those who were excluded.
Mayor Hermie Velasco from San Gabriel, La Union adds immune boosters like Vitamins to food packs for the elderly and children. He has mobilized barangay teams to collect the produce of households and bring them to wholesalers. In their small way, they have sustained a supply chain.
Drawing from his experience, Mayor Medina offers a loadful of advice to local governments. He stresses the formulation of clear guidelines and communicating them to residents. He calls for a coordinated protocol on handling the entry of people from ECQ to GCG. He advocates giving senior citizens their freedom and trusting them to protect themselves and their communities, and lowering the age requirement for workers who can leave their homes from 21 to 18.
And of course, a non-verbalized request for us to imagine how to walk a mile in their shoes.