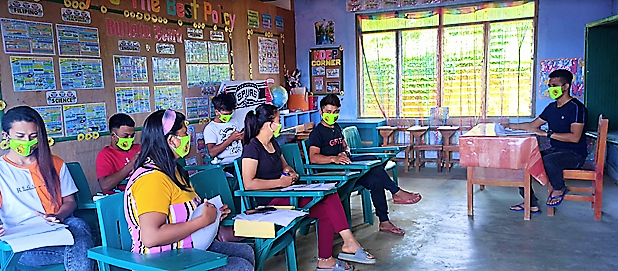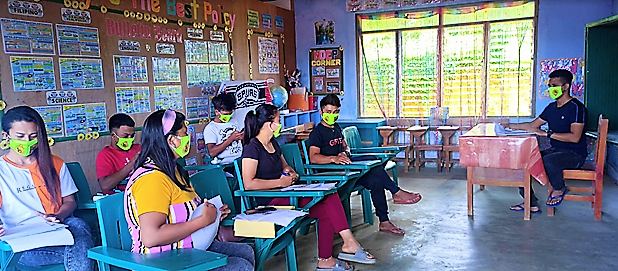 By Manolo Serapio Jr.


In the outlands of Pandan in the province of Antique lies Maadios, the farthest barangay in the municipality which takes hours to reach from the nearest road. To get there, one has to cross the Ibajay River and trek through a steep mountain to reach a plateau beneath the clouds where a few hundred residents live.
The difficult topography mirrors the hardships that Randy Paulino endured before he became the first to graduate college with magna cum laude honors in his hometown. He is now the teacher in charge of Maadios Elementary School, a multigrade school, where he began his own education.


But Paulino, 29, also volunteered to teach Maadios residents enrolled in a high school that is hours away. And his Grade 11 pupils include five barangay officers led by the barangay captain and his wife who decided to return to school when the pandemic hit.


He is not getting paid extra for tutoring the high school students, with the effort purely borne out of his good intention to help both children and adults get proper education minus the struggles that he experienced himself.


"The common thinking during my time was that if you lived on a farm or in the mountains, getting an education was not important. And I wanted to defy that," said Paulino.


After finishing fourth grade in Maadios, which was only a primary school back then, the 10-year old Paulino lived and worked for a family to finish the two remaining years of grade school in another institution. He woke up before the break of dawn each day to fetch water and cook rice before going to school.


From there, his life story would continue to rival the plot twists of a soap opera. Along with a sister, he moved to Cuyo in Palawan for high school where they stayed with a cruel aunt whose pastime was hurting her niece and nephew.


The lack of support from his aunt drove him to steal bread and crops and gamble, Paulino recalled. The children couldn't tell their mother about their plight because sending a letter back home meant going to the town and they didn't have money for the fare.


"Despite all that, I didn't lose the fire to learn," he said. "Even though my aunt kept telling me to stop studying and just help her out with her dried fish business."


Pandan is among the more than 400 local governments in the Philippines that work with Synergeia Foundation to ensure that every child would complete a good basic education and is given equal opportunity to become the best of what he or she can be.


In partnership with organizations like the United Nations Children's Fund supported by the Government of Japan, Synergeia helps reinvent Local School Boards and strengthen School Governing Councils.


More struggles


Paulino returned to Pandan where he continued high school, and again worked to support himself. He herded cattle after school and got bullied by classmates who he beat academically.


The scarcity of money in the family forced him to stop his studies after completing high school and for two years, he helped his father on the farm. The time away from school, however, further fuelled his dream to escape the mountains and his roots for a better life elsewhere.


He finally had the opportunity to go to college in 2009, to get a degree in elementary education in Aklan State University. A scholarship grant helped cut his expenses, but he was eternally on a shoestring budget.


He had to split P50 every week with his brother with whom he shared a small accommodation made of bamboo.With not enough money for meals, the brothers either had catsup or camote tops on rice for most days, he said.


But all his struggles paid off when he graduated magna cum laude. He reviewed for the board examinations while employed as a private school teacher in Boracay. After placing 16th in the national board exams, he began plotting his path to teach in a public school – that is, anywhere except in his hometown.


"My ultimate goal was to escape Maadios so I really didn't want to teach there. To me, it represented everything I wanted to get away from," Paulino admits, chuckling as he did.


With a year of teaching experience under his belt, the Local School Board in Pandan assigned Paulino to Santa Ana Elementary School where he taught for a year.


But as fate would have it, his permanent teaching assignment would be the school where he started. Since then, Paulino never looked back and worked tirelessly for the learners in his school.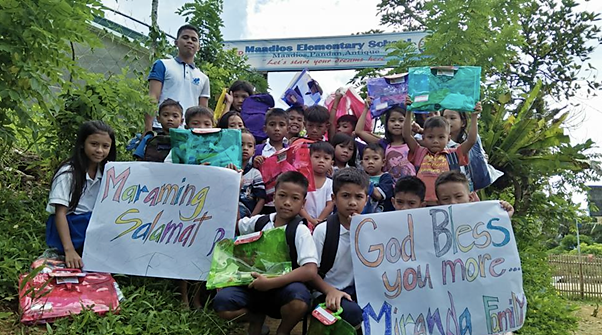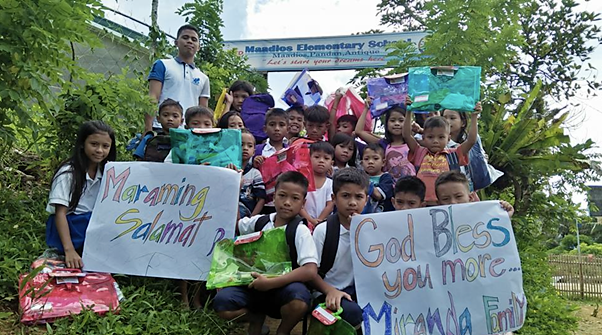 'Bloom where you are planted'


He succeeded in having the primary school upgraded into an elementary school in 2017, which increased the number of classrooms from one to two.


"Bloom where you are planted," Paulino says, recalling an old saying. And bloom he did.


There are currently 15 students enrolled in the school and he teaches five of them who are in Grades 4-6. Another teacher handles the remaining children in the lower grade levels.


But since last year, he began teaching some high school students in the barangay who are enrolled in Santa Ana National High School located hours away. Paulino, along with three para teachers, teach 19 students spread into Grades 7, 8 and 11.


The learning sessions are done in person and usually held in the barangay health center, barangay hall or in one of the classrooms in the elementary school with strict adherence to safety protocols even if there is no local transmission of Covid-19 in Maadios.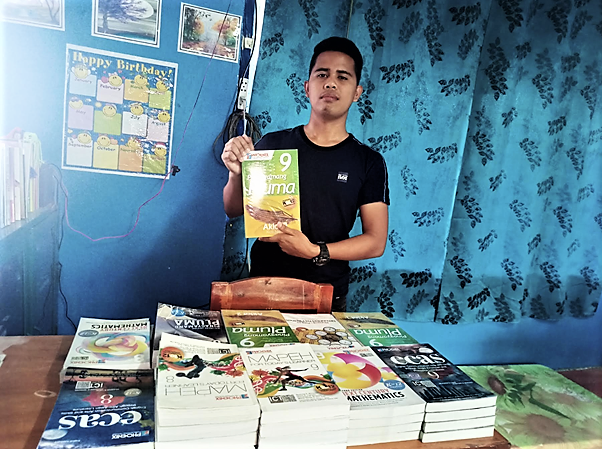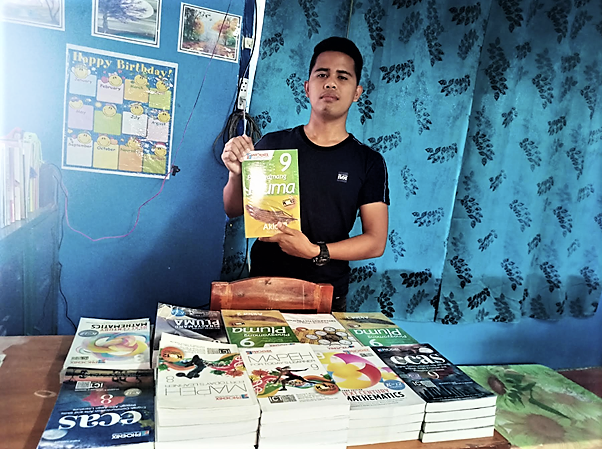 Paulino handles all eight senior high school pupils that include the five barangay officers. One of them is 27-year old Ryan Pelayo, the barangay secretary.


"I learn a lot from Sir Randy," says Pelayo, who is moving to Grade 12 in the next school year. "The pandemic made me realize that I could go back to school so I can make a better life for myself."


Paulino spends his own money to buy books and help pay the para teachers. Part of the bonus he received last month went to purchasing textbooks in Mathematics, English, Pilipino and Mapeh, to augment the short supply. The barangay officers, some parents and other donors also contribute monthly.


Some more of his personal money plus some funds from the mayor and other donors, including those from Metro Manila, would go to buying Science textbooks for students who will start Grade 9 in the next school year.


"I've experienced how tough it was to get an education. This is my opportunity to give back to my community," he said. "Who else would help these people, but me?"


Thanks to Paulino, the wife of the barangay captain and the barangay treasurer are both looking to pursue college when they finish senior high school, building dreams of their own. As Paulino built his.