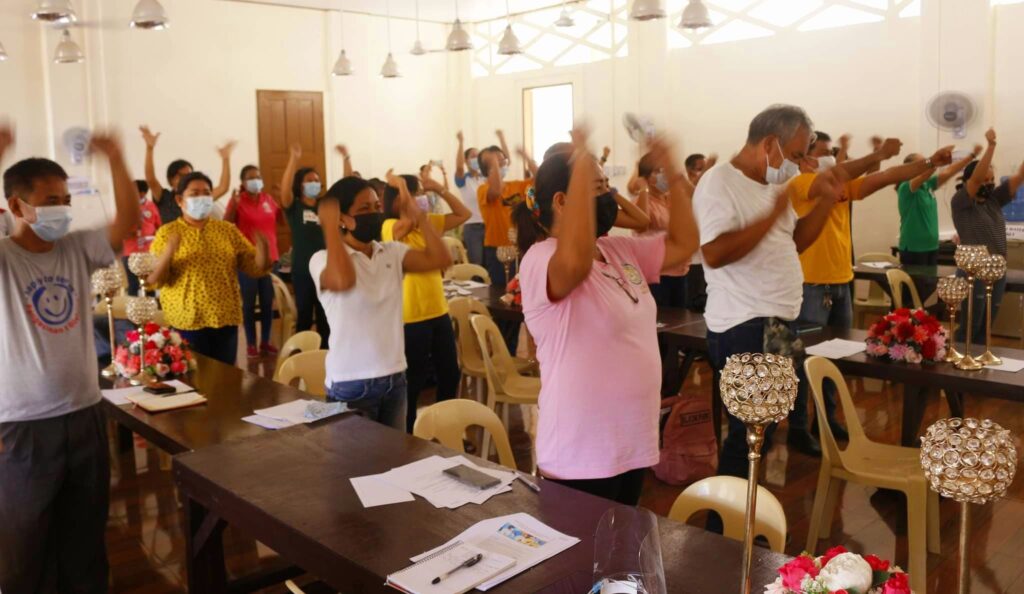 By Manolo Serapio Jr.


Teachers, parents, barangay officials and other education stakeholders in Northern Luzon teamed up to conduct in-person workshops to revive and strengthen School Governing Councils, one of the most efficient tools in communities to help children learn in the middle of a pandemic.


SGCs help create school policies and programs that benefit learners and they take part in crafting school improvement plans to boost the quality of learning in an educational institution.


Their role has become more crucial in ensuring that learning continues during a global health crisis despite the closure of schools. Many SGCs across the country have helped in the distribution of learning modules to students and mentoring of those in need.


Before the pandemic, Synergeia Foundation teams would conduct the SGC workshops. This time, Synergeia, in partnership with the United States Agency for International Development, "capacitated local facilitators so that they can do the training themselves in platforms that work for them – clustered and in batches – to comply with health protocols," said program officer Ningning Doble.


Prior to the rollout, Doble and fellow program officer Eduardo Tiongson held a webinar in early May to train SGC leaders and members in Northern Luzon to facilitate their own workshops to strengthen SGCs in their municipalities.


Shortly after that, 10 local government units in the region conducted their own SGC workshops in person but with strict compliance to health and safety measures.


Doble said the workshops, initiated by the Northern Luzon Education Council, surpassed her expectations.


"Both facilitators and participants found the workshops enlightening, motivating and inspiring," she said. "It was a great opportunity to touch base and get going with their plans to make learning happen despite the challenges of distance education."


SGC revival


A team of teachers facilitated four workshops in Bolinao, Pangasinan – the first time teachers handled the seminars in Synergeia's history. One of them was Grade 7 teacher Brijeth Carolino who admits she only learned how an SGC functions during the Synergeia webinar last month.


Carolino said the workshops were very productive. "It made participants realize that SGCs exist and are not mere decorations and it pushed many of them to revive their respective SGCs," she said.


Unlike Parent-Teacher Associations, SGC members and officers need not have their own children enrolled currently in a school for them to be part of that school's SGC.


SGCs also have a bigger remit and responsibility. In some local government units where the SGCs have joined together or federated, the chair of the SGC federation sits in the Local School Board which has access to the Special Education Fund.


The workshops also became an avenue for participants to express their concern over the lack of learning facilitators in some homes. Two grandparents, in separate seminars, said they have been struggling with mentoring their grandchildren, said Carolino. That prompted other participants to offer options such as creating a team to address problems like these, she added.


In all, SGCs from 46 schools joined the workshops in Bolinao, the first Synergeia-led activities in the municipality, with support from Mayor Alfonso Celeste and District Supervisor Ruth Caalaman.


"I admire the courage of these teachers for taking on this challenge with much enthusiasm," said Doble.


'Spirit of volunteerism'


In Reina Mercedes, Isabela, 15 schools participated in the workshops, divided into three batches.


"We from the Department of Education are very happy because we can see that organizing SGCs in our schools would be very useful. That's why we supported the program of the mayor and Synergeia," said District Supervisor Robert Pamittan.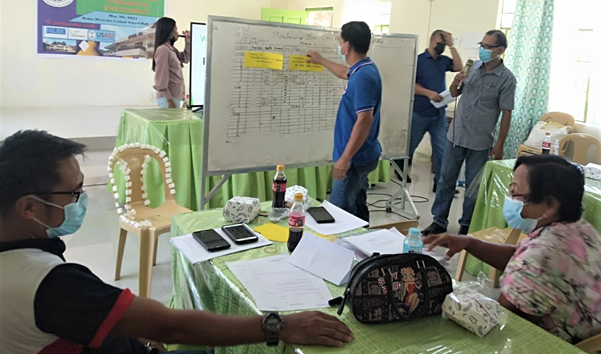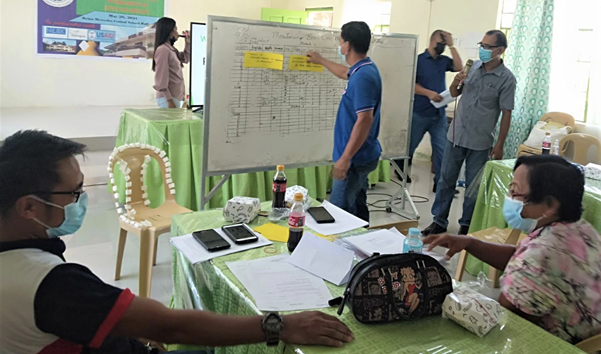 The workshops increased the awareness of school heads and other stakeholders about SGCs, he said. Pamittan told his school heads to reorganize their respective SGCs so they could take part in mapping out the next school improvement plans.


"With functional SGCs, teachers need not be beggars anymore because the spirit of volunteerism is alive," he said.


As front line workers in the field of education, many teachers have put themselves at risk of contracting Covid-19 as they have to physically report to schools on some days and visit homes of learners in need of aid.


Pamittan contracted Covid-19 along with two other district supervisors, who unfortunately succumbed to the disease. Pamittan says he is now fully vaccinated.


The workshops were made possible through USAID's Education Governance Effectiveness (EdGE) program with Synergeia which concluded in May.


Launched in 2013, the EdGE program has reduced the number of frustrated student readers in the Philippines by 56%. It has also reached more than 3 million learners, 14,000 educators and 18,000 officials and administrators.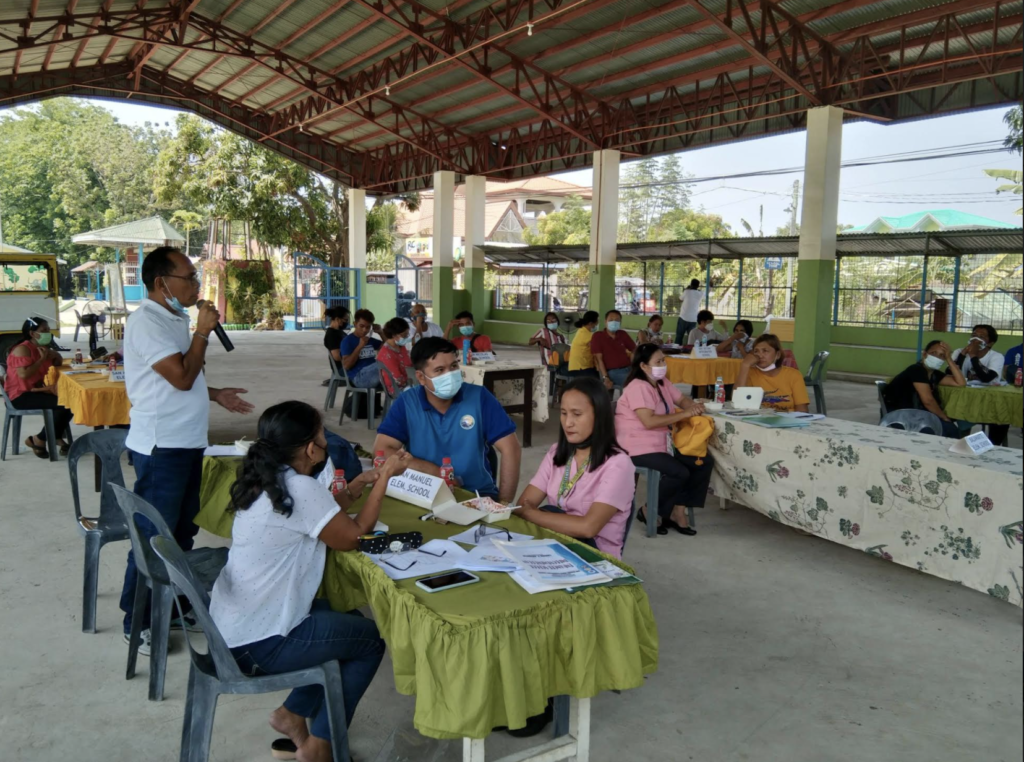 Twenty two schools joined the workshops in Agoo, La Union, said Nilo Haloot, an architect who heads the federation of SGCs in the municipality.


With mostly functional SGCs, Agoo is a two-time recipient of Synergeia's Seal of Good Education Governance. During the workshops, participants who belonged to vibrant SGCs shared some of their experiences with those that needed to restart and reorganize, Haloot said.


"Many SGCs have become more active during the pandemic. Teachers can't cope with the school work and they need the support of SGCs," he said.