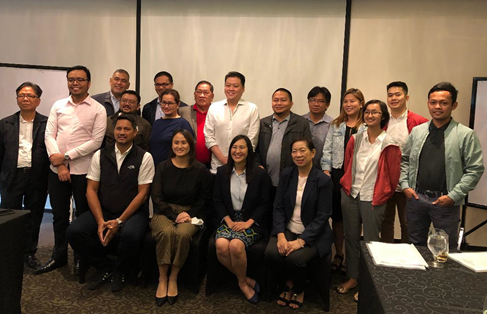 Can one imagine libraries with no books? Or a speech laboratory without power supply to run the speech equipment? Or lavatories that do not have water supply? Unfortunately, these actually exist in schools in Quezon City.
The Education Affairs Unit of Quezon City found these out when it did a school visitation program. The EAU team led by former Councilor Aly Medalla went to the different schools in the city to acquire first-hand information on the physical state of the schools and to interview faculty members, non-teaching personnel and students. Aside from the unused facilities, there are plenty of minor and major repairs needed like rundown classrooms, broken school desks, leaking pipes and power upgrading. What they saw became inputs to a robust education program that has been formulated and is being implemented by Quezon City.
Mayor Joy Belmonte is proud of the Education Affairs Unit she created under the Office of the Mayor. The EAU coordinates all the education programs of the LGU. It has a database to track the education performance of students. It is building an assets inventory system that informs the LGU about assets that require fixing or enables it to validate requests coming from the Division Office.
Because of the work of the EAU, Quezon City has been able to set its education priorities: first is to fund the repair and rehabilitation of schools, second is to provide learning materials, and third is to provide SMART TVs with corresponding software for all senior high schools and fix school connectivity.
It is also because of the EAU's "fact-finding work" that Quezon City discovered school buildings constructed using congressional funds but without building permits. Because there were no building permits, the utility firms would not provide electrical and water connection. The school buildings could not be used and were turned over to the city government. This led Mayor Belmonte to create a local coordinating council for infrastructure, repair and rehabilitation projects which informs the City Engineering Department on projects that are being proposed and projects that must be prioritized. The DepEd, DPWH and the Congressmen of the 6 districts of QC are all part of the council. Mayor Belmonte stressed that, for the sake of the students, all facilities should be in good shape and quality.
The EAU is an education governance innovation that has succeeded in Quezon City and has sparked the interest of other Mayors in the LEARN Council. A number of them would like to create a similar education unit in their own LGUs. Mayor Rex Mayor Rex Gatchalian, LEARN Council Chairman, remarked that it is good that LCEs find out what are very good practices worth replicating in their own LGUs. "By taking our good ideas together and executing them properly, we can do great things for every learner and be champions for education. The bottom line as mayors is to be at the driver's seat in doing what is best for the children's education." Dr. Milwida Guevara, President and CEO of Synergeia, agreed with Mayor Gatchalian and commented "I am very glad to see the progress and strides that are being made to improve the quality of education. These programs will greatly impact the students' learning capacities."