By Manolo Serapio Jr.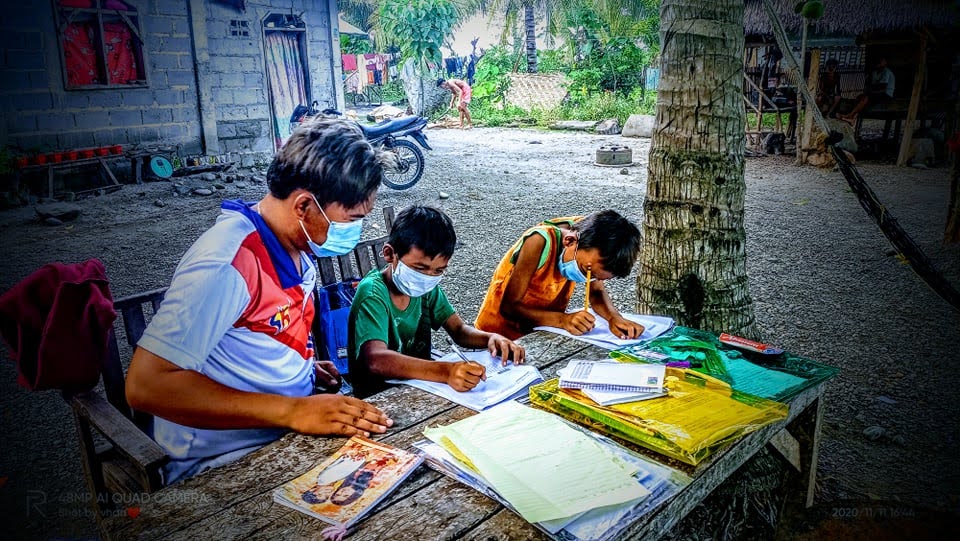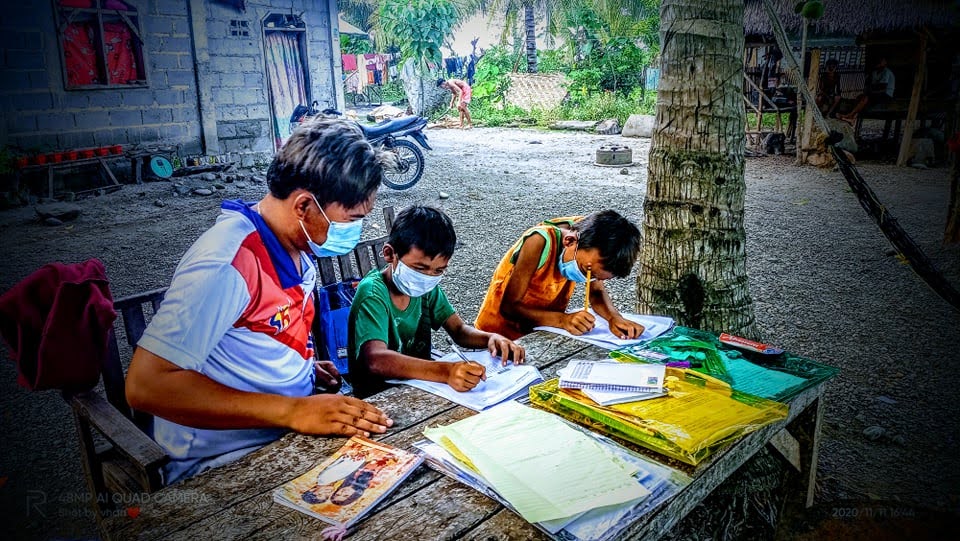 Youth leaders in the municipality of Datu Paglas in Maguindanao province have added tutoring to their workload to help children who are struggling to learn outside classrooms as the COVID-19 pandemic restructured the education system.


All 230 leaders and members of the Sangguniang Kabataan are spread out as volunteer teachers in the 23 barangays of Datu Paglas during the week to mentor students from Grades 1 to 6.


"The main point of the free mentoring program is to focus on children whose parents cannot tutor them," said Datu Shariff Taha Paglas, head of the SK in Barangay Damalusay.


Many grade schoolers are left to deal with self-learning modules on their own as their parents head out to work on the farm, prompting the local government to tap the SK to mentor the children.


Twenty-four-year old Ivan Kamamang focuses on slow learners in his barangay, making sure they are able to understand difficult subject areas like mathematics with examples that are easier to grasp.


With a degree in secondary education, Kamamang and his SK team spend three days a week tutoring children in all eight sitios in Barangay Bunawan. They travel by motorcycle to reach remote areas to ensure that all children who need help would be attended to.


"Our goal is that no one should be left behind when it comes to education in Datu Paglas," he said.


Seal of Good Education Governance


Datu Paglas has been a consistent recipient of Synergeia Foundation's Seal of Good Education Governance since it was launched in 2017, with the local government continuously finding ways to better respond to the education needs of its constituents.


Synergeia has handed out 61 Seal of Good Education Governance, and will be awarding more to the next batch of cities and municipalities at the 14th Washington SyCip National Education Summit on March 17-19.


Local governments can download the application form from
https://www.sealofgoodeducation.com/ which also has all the details about the Seal. The deadline for filing of applications is on Feb. 19.


Even as COVID-19 forced schools to close and shifted learning to homes, many local governments worked hard to ensure that education would continue unimpeded in 2020.


That includes Datu Paglas which began its SK mentoring program in November.


The SK team led by Abdullah Madidis tutors children who are in a list of students that a school principal deemed to be needing help.


It's quite a challenging career start for the elementary education graduate who often needs to think on his feet given the rigorous tutoring schedule and the pressure to attend to every child who requires assistance.


'Teach creatively'


Synergeia encouraged Datu Paglas Mayor Abubakar Paglas to pursue his idea of tapping the SK to help the young students.


"Another role that we want to do is to train the SKs on how to teach creatively, especially those who are not education graduates," says Synergeia program officer Dindo Guevara.


Criminology student Jarullah Naco tends to focus on Grade 1 students, leaving the higher grade levels to a fellow SK member who has a degree in education.


"I try to help as much as I can because most of the parents of these children didn't finish their studies. But there's only so much I can do for now," he said.


Synergeia, supported by the U.S, Agency for International Development, works with local governments across the Philippines to ensure that every Filipino child gets good quality basic education.


Amidst the pandemic, Synergeia has advocated for in-person tutorials in places with zero COVID cases or low-risk areas, to help students with working or unschooled parents and those who cannot afford online platforms.


With strict compliance to safety protocols, these physical teaching sessions are underway in Synergeia partner communities in some provinces including Iloilo, Lanao del Sur, Maguindanao and La Union.