Primary grade school teachers of Fernando Ma. Guerrero Elementary School (FMGES) and Rafael Palma ES were students for one day, as they participated in an English training program.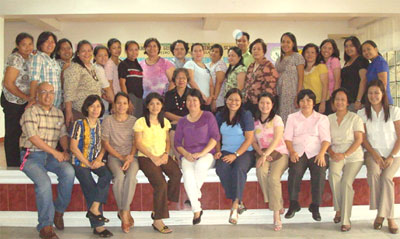 The training, which was conducted with the support of Diamond Hotel Philippines, aimed to enhance teaching content and strategies in English, with emphasis on improving children's reading skills. Teachers actively took part in the workshops that included interactive exercises that built phonemic awareness, fluency, vocabulary and comprehension.
Dr. Angelita Romero, former VP for Academic Affairs of the Philippine Normal University and a noted expert in Reading Instruction, conducted the program.
FMGES had its training last October 21, its second under the Diamond Hotel program, while RPalma ES had its first training on November 18.
Diamond Hotel has been supporting education programs in the two Manila schools under its partnership with Synergeia Foundation. Aside from the training of teachers, other programmed interventions include sessions with parents the barangays to get them actively involved in the process of education reform.
---