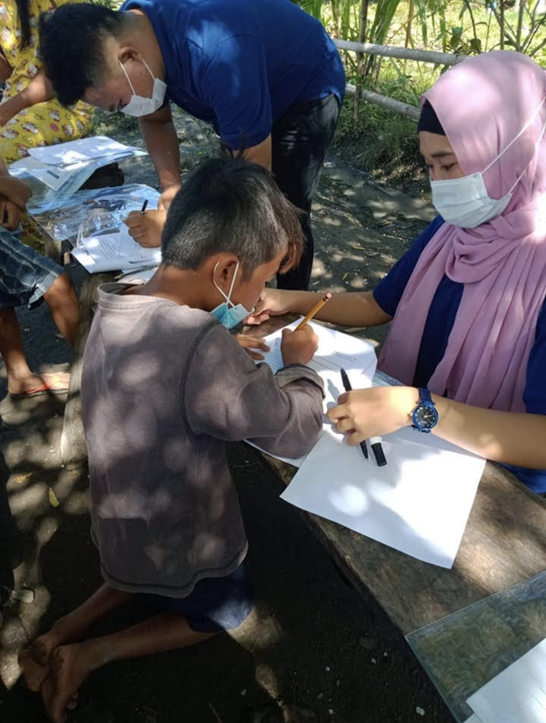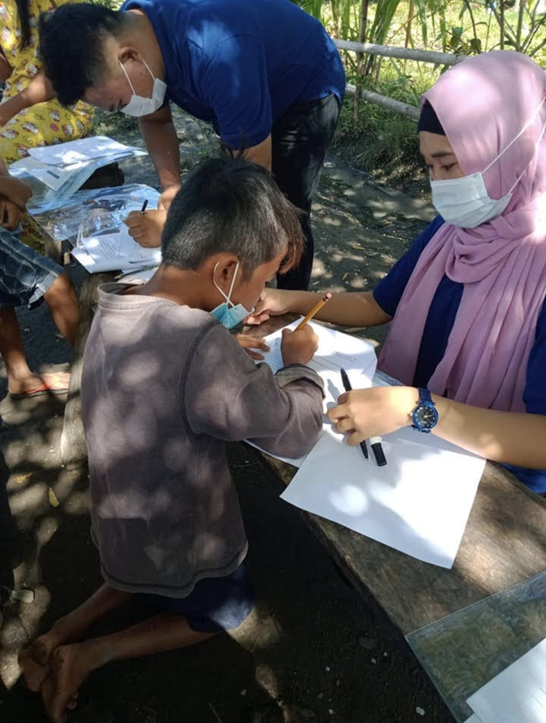 By Manolo Serapio Jr.


Datu Paglas was the first municipality in Maguindanao province to tap the Sangguniang Kabataan, or youth leaders, to mentor children who are struggling with remote learning. Six months into the program, the children have a clearer understanding of their learning modules, says Mayor Abubakar Paglas.


"It's a big challenge to make children learn during a pandemic so we're finding ways to continue teaching them," he says.


Since the coronavirus pandemic began, many local governments have taken steps to ensure that learning continues in their communities with schools across the country closed.


Datu Paglas, with a population of under 30,000, has not recorded a single case of COVID-19 transmission since the pandemic began. Amid weak Internet connectivity, the town implemented in-person tutorials, becoming the first municipality in Maguindanao to make use of the SK to tutor children whose parents cannot mentor them because they work or they're unschooled.


These in-person tutorials are typically done in open areas with learners and volunteers adhering to safety protocols. It's yet another innovation from the municipality which has won the Seal of Good Education Governance four times, in recognition of its efficiency in delivering basic education to its constituents and improving learning outcomes.


It was among nine local government units that received the Seal for a fourth time since Synergeia Foundation and the United States Agency for International Development began awarding it to cities and municipalities annually since 2017. A total of 27 local governments won the Seal during the 14th Washington SyCip National Education Summit held virtually last month.


Mayor Paglas says he is happy with the continued recognition of the municipality's efforts towards education. But he says the real mission is to overcome illiteracy.
"What we want is for children to be able to read and for those who can read, that they're able to understand what they're reading," he says.


'No one should be left behind'
The town had been implementing a summer reading program before the pandemic hit. This was replaced in November by the SK mentoring project initiated by the mayor to help children cope with the learning modules.


All 230 leaders and members of the Sangguniang Kabataan are spread out as volunteer teachers in the 23 barangays of Datu Paglas during the week to mentor students from Grades 1 to 6.


Twenty-four-year old Ivan Kamamang focuses on slow learners in his barangay, making sure they are able to understand difficult subject areas like mathematics with examples that are easier to grasp.


With a degree in secondary education, Kamamang and his SK team spend three days a week tutoring children in all eight sitios in Barangay Bunawan. They travel by motorcycle to reach remote areas to make sure that all children who need help would be attended to.


"Our goal is that no one should be left behind when it comes to education in Datu Paglas," he said.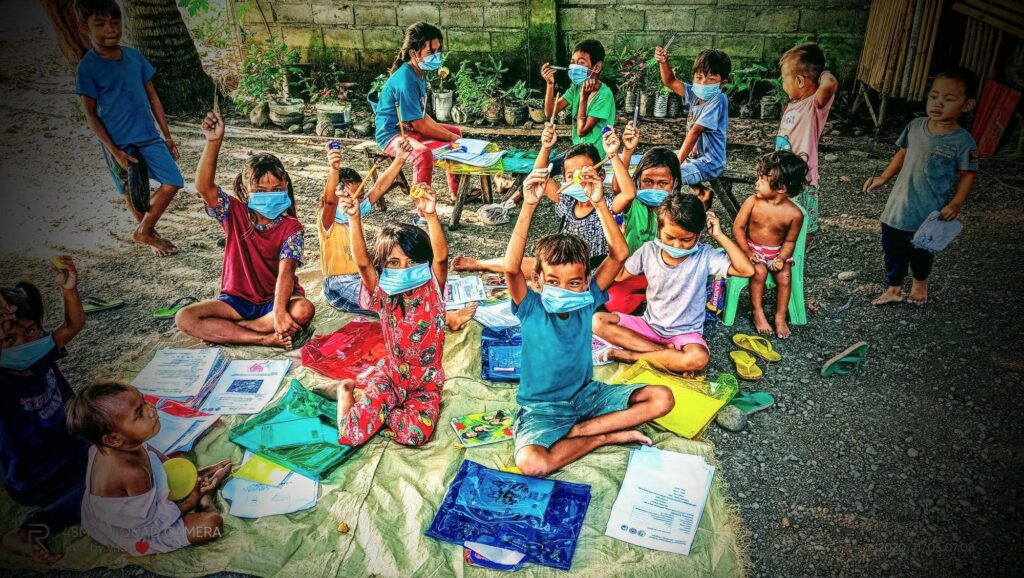 Now, Mayor Paglas and the Local School Board are in discussions with teachers to produce modules that children can comprehend more easily. "To improve education in Datu Paglas, we need to focus more on comprehension. A lot of children can read but they don't understand what they're reading," he admits.


'Most powerful legacy'


Datu Paglas has been a local government partner of Synergeia since 2004. Before the pandemic, the Local School Board together with the different departments of the local government visit all the schools to conduct workshops with all stakeholders including the School Governing Council leaders and members.


In 2019, they conducted workshops – similar to those done by Synergeia – in all 27 public schools in Datu Paglas including three high schools.


At one of the parenting workshops in Tocao Madidis Central Elementary School, one of the issues raised was the increase in absenteeism among students during the month of October.


These students skipped classes because they worked in the banana plantations during the harvest season. The municipal government has since issued an ordinance to prevent child labor.


"We told the parents that they should not bring their children with them during harvest time because they should be studying, not working," the local chief executive said.


Datu Paglas was also one of the municipalities that joined the virtual writeshop with Synergeia months before remote learning in public schools began in October. Nearly 300 teachers participated in the writeshop where they submitted lesson plans and received pointers and assistance from Synergeia in polishing them.


Synergeia works in partnership with USAID and the United Nations Children's Fund, supported by the Government of Japan, in improving the quality of basic education in Datu Paglas and other municipalities in the Bangsamoro Autonomous Region in Muslim Mindanao.


"Local governments should support the education of children even during the pandemic because it is the most powerful legacy we can leave them," says Mayor Paglas.