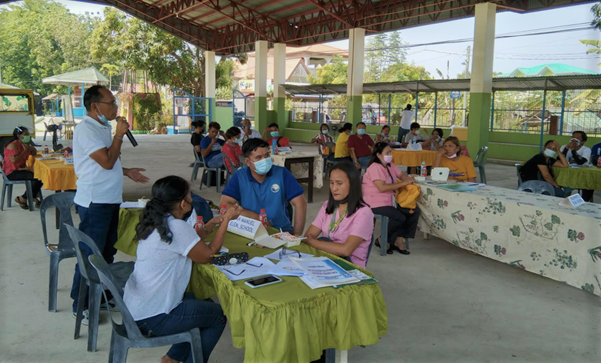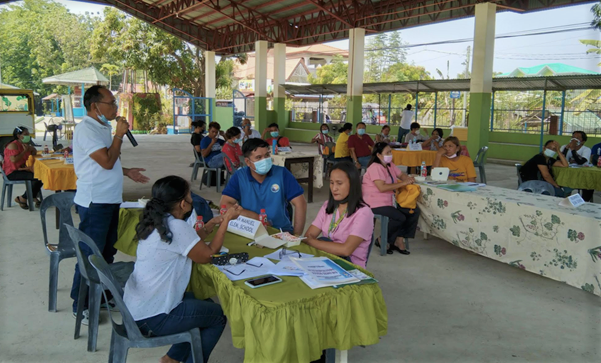 By Manolo Serapio Jr.


Jhayson Dalao was among millions hit hard at the onset of the Covid-19 pandemic last year after the private school where he was teaching in the town of Agoo in La Union closed down. Fortunately, the Local School Board hired him to be part of an education help center meant to assist students in the era of remote learning.


Now, he is helping the local government tutor hundreds of students who, also due to pandemic-shaped circumstances, have struggled with distance education. They include a Grade 8 student who just gave birth a few months ago and needs to complete a ton of school work before the school year ends next month.


Dalao would not have known about the student had the local government of Agoo not launched the tutorials last week to help more than 500 elementary and high school students complete their learning modules.


The Covid-19 health crisis has kept Philippine schools shut since March 2020, forcing children to learn remotely. With most places in the country saddled with poor Internet connectivity, the modules are the main mode of learning for many students.


That puts the full responsibility of mentoring the children squarely on their parents and in many homes, not all parents are up to the job either because they are unschooled themselves or they are busy working.


Dalao, 27, said he learned about the young mother from the barangay captain who asked if he could help her. "She just gave birth a few months ago but she's very willing to finish her modules when I spoke with her," he said.


While she has a baby to tend to, she will need to also focus on completing all her school requirements "and I will make sure she gets all the help she needs to do it," he said.


The tutorial program, which only began on Friday, is the local government's way to ensure that there won't be any dropouts or repeaters in its public elementary and high schools even as education shifted outside classrooms.


SGC workshops


The problem of unfinished modules surfaced during the in-person workshops organized by Synergeia Foundation in partnership with the United States Agency for International Development last month.


Synergeia capacitated local governments so that they can do the workshops on reviving and strengthening School Governing Councils themselves. A total of 22 schools joined the seminars in Agoo.


During the discussions, it turned out that the learning modules picked up by parents from schools were not returned to the teachers due to issues at home ranging from working or separated parents or parents not having the capacity to mentor their children, said Elizabeth Sheila Milo, the municipal administrator who made the proposal to hold tutorials.


"We were worried that the dropout rate might spike again so we knew we had to stage an intervention," she said. "But without the workshops we would not have known about the problem so we're very thankful to Synergeia."


The SGC workshops, initiated by the Northern Luzon Education Council, were rolled out by 10 local government partners of Synergeia, shortly after Synergeia program officers Ningning Doble and Eduardo Tiongson conducted a webinar in early May to train SGC leaders and members in Northern Luzon to facilitate their own workshops to strengthen SGCs in their municipalities.


Agoo is one of the 421 local governments that work with Synergeia in improving the quality of basic education across the country. For its exemplary work, Agoo is a two-time recipient of Synergeia's Seal of Good Education Governance.


Agoo Education Help Center


The tutorials will cover more than 130 elementary students and over 400 high school learners in all 49 barangays of Agoo. The goal is for all learners to complete and submit their modules by the end of June.


Apart from teachers hired by the Local School Board, the local government also tapped students from the Don Mariano Marcos Memorial State University College of Education as well as members of the Sangguniang Kabataan and local barangay officials for the program.


They will be held in barangay halls, daycare centers and covered courts in the communities with strict adherence to health and safety measures, said Milo.


Dalao began tutoring five grade school students on Friday and will also mentor junior high school students this week. He is also part of the Agoo Education Help Center, created by Mayor Stefanie Ann Eriguel to help students cope with the demands of distance learning.


Mainly staffed by teachers hired by the Local School Board, students and parents can reach out to the center, by calling, texting or messaging the center's Facebook page, for help with learning modules.


The center, located at the Dr. Eufranio Chan Eriguel Congressional E-Library, was launched shortly after public schools opened in October.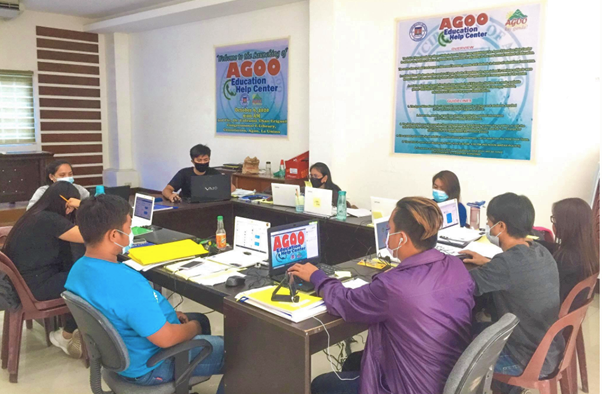 "We were concerned that children and parents would have difficulty with the new system of learning during the pandemic, so we thought that there should be an institution that they can ask help from and guide them," said Milo.


While the center's services have been well advertised, apparently not everyone has availed of it, hence the need to do the tutorials, she added.


Marlene Buyan, a Grade 9 teacher with nearly seven years of teaching experience, is among those who volunteered to mentor students. In Barangay San Marcos, where she's assigned, the tutorials will cover 40 high school and two elementary students.


One of them told her on Friday that she was having a tough time answering her modules since her mother only reached sixth grade. "I told her not to worry because I will help her," Buyan said.