International Container Terminal Services, Inc. (ICTSI) Foundation will adopt Rosauro Almario Elementary School in Tondo as part of its goal of helping the youth optimize their potential.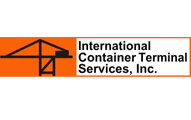 The first meeting with their principal, Mrs. Erlinda Valdez, was held last June 2, 2010. ICTSI's Project Officer Ms. Joy Lapuz and their Deputy Executive Director, Ms. Filipinas Laurena attended the meeting. It was coincidental that Principal Valdez had long expressed her interest of working with Synergeia. She once approached Synergeia's Chair, Fr. Ben Nebres to be part of the movement.
Principal Valdez, her teachers, and ICTSI face major challenges: malnutrition, poverty, robbery, crime. But the team is inspired by the thought that all things are possible with a strong partnership between the school and its stakeholders.
The program will cover Grade one students, their teachers, parents, and barangay officials. How can they work together to provide children with equal access to good education?
---