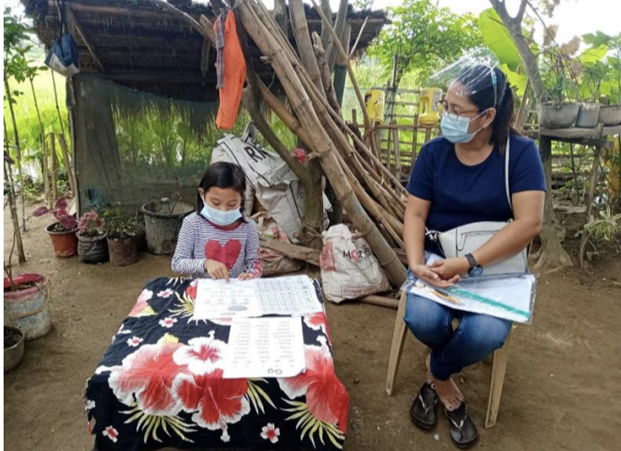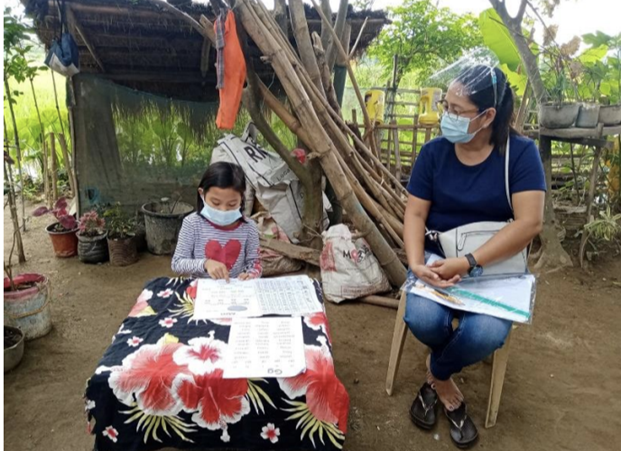 By Manolo Serapio Jr.


When the town of San Manuel, Pangasinan was declared as one of the winners of the Seal of Good Education Governance, Emmanuel Giovanni Perez literally jumped for joy. And his moment of jubilation was captured in an eight-second video that spread like wildfire.


"I felt like I won the lottery or Miss Universe," said Perez, the 28-year-old senior tourism operations officer who compiled the municipality's entry. "We were ready to lose, learn and join again next year. So the win was quite overwhelming."


San Manuel became the first municipality in Pangasinan province to earn the Seal of Good Education Governance conferred by Synergeia Foundation and the United States Agency for International Development. It was quite a feat for a local government that joined the search for the first time.


Perhaps the one most elated by the victory is San Manuel Mayor Kenneth Marco Perez who made it his mission to focus on education when he assumed office in 2019.


"I wanted to win this award because I knew that it would be a huge boost to the confidence of our youth if they realize how we are helping them achieve their dreams," said the 31-year-old local chief executive.


San Manuel was one of seven local government units that won the Seal for the first time, announced during the 14th Washington SyCip National Education Summit last month.


In all, 27 cities and municipalities were awarded the Seal in recognition of their efficiency in delivering basic education in their communities despite a crippling pandemic.


Equally beaming with pride over San Manuel's win is Tom Valdez, vice president of San Roque Power Corporation which supports education, livelihood and other projects in San Manuel and in two other municipalities – San Nicolas, also in Pangasinan, and Itogon in Benguet.


"We're very lucky because Mayor Perez is pro-education and has been very helpful in inculcating the value of education to the children and teachers," said Valdez.


Even before the pandemic hit, education had been a top priority for Mayor Perez who had libraries built in nearly all schools, pushed for book donations, implemented feeding programs for children and was never late for any school activity, said Giovanni, a former high school teacher.


As the COVID-19 pandemic shut schools and forced children to learn from their homes, Mayor Perez allowed a group of college students to tutor some kindergarten and elementary learners.


"They would gather in one community and they would tutor the children under the trees. I told them they could do it as long as they observe safety protocols and I asked them to tell me if they would need help from the barangays," he said.


'Balligi San Manuel'


Holding safe, limited in-person learning sessions has become a hallmark of many local government partners of Synergeia to help children cope with the demands of distance education. The foundation works to lift the quality of basic education in partnership with 421 local governments.


Tutorials like these are being carried out in other Synergeia communities in Iloilo, Maguindanao, La Union and Lanao del Sur provinces.


Mayor Perez said he has asked the Sangguniang Kabataan or youth leaders in San Manuel to help the student volunteers with the tutorials and they said they would willingly participate.


The Local School Board also implemented the Balligi Effective Assistance Reading program which increased the number of independent readers in the municipality. "Balligi" means success, and "Balligi San Manuel" is the town's slogan.


Teachers assess students' reading either online or by visiting the homes of those who don't have Internet connection. They discuss the assessment outcome with the parents or guardians and the teachers would then determine appropriate and effective strategies to improve the child's reading comprehension.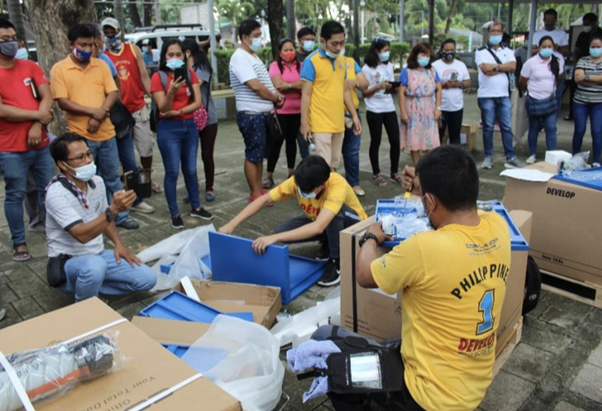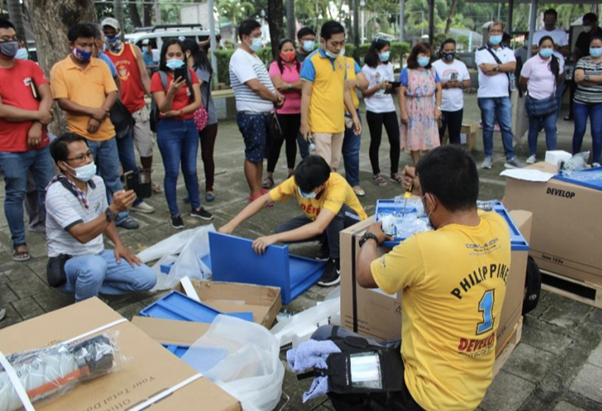 San Roque Power


San Roque Power Corporation, which operates the 435-megawatt hydropower plant located in San Manuel, has been providing workbooks to every child in San Manuel, San Nicolas and Itogon since it began a reading, mathematics and science proficiency program with Synergeia in 2007.


That followed a lecture of Synergeia CEO Milwida Guevara on reinventing corporate social responsibility at the Asian Institute of Management which Valdez attended. "I was so impressed so I talked to her, then we started implementing the project," he said.


Reflecting its commitment to education, the company produced a culture-based workbook for Pangasinan in 2013, and is now focused on helping the Local School Board organize and strengthen the project management teams in each school.


"It really takes a whole community, a whole municipality to educate a child," says Valdez, a Pangasinense who worked for 13 years with the Department of Environment and Natural Resources.


'Only way out of poverty'


Soon after winning the Seal and an interview at local radio station Bombo Radyo, Mayor Perez said he got a call from former San Manuel residents now living in the United States. Inspired by the municipality's efforts towards education, they donated P50,000 to an educational institution in the town, he said.


"It was really good to know that a lot of people want to help out," the mayor said.


An incident that happened before the pandemic showed Mayor Perez's resolve to stress the importance of education among the town's youth, when a group of high school students were brought to his office after stealing some materials from their school canteen.


These students were skipping school "so I told them that we won't file any charges if they promise to get serious with their studies and fortunately they did," he said.


And despite the pandemic, Mayor Perez still visits the teachers in the schools regularly and on his birthday asked well wishers to donate learning materials to the schools in lieu of gifts, Valdez of San Roque Power recalls.


Mayor Perez also increased the number of the town's scholars to 100 from 80 despite a steep cut in San Manuel's budget, acknowledging that many parents have lost their jobs due to the pandemic which made it tougher for some families to continue sending their children to school.


Giovanni, the tourism officer, was a former scholar of San Manuel who vowed to give back. He and other previous municipality scholars had initiated the Adopt-A-Student program in the high school where he previously taught, and together they helped defray the expenses of underprivileged learners.


"Education is a basic human right for all," said Giovanni, a distant relative of the mayor.


The local government also provided Risograph machines to the schools to reproduce the learning modules for students after some teachers said they were digging into their own pockets to print some of the school materials.


"Education is the only way out of poverty and to a better future," said Mayor Perez. "It's the only way we can achieve the changes that we want to achieve. Unscrupulous politicians are afraid of people who get educated because they end up knowing better."