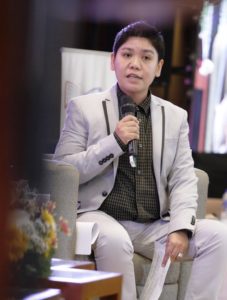 Mayor Flora Villarosa of Siaya, Zamboanga del Norte believes that education is the only way out of poverty for her town. She worked with stakeholders in the community to put together several building blocks of what seems like a grand education plan that is now reaping benefits for children and communities in Siayan.
She made it a point to increase their awareness of parents on the importance of education to their children's future. She tasked the barangays to help improve the school attendance of children by asking barangay officers to conduct home visits to check on children who did not attend school.
The LGU provided free dormitories to children who have to walk very far to get to school. Distance should not be a reason not to attend school. What the LGU did was to provide free dormitories initially in eight schools before it the project was expanded.
The Gulayan sa Paaralan project, which is funded by the LGU, provides vegetables that parents cook for the students' lunch. Parents are tasked to do the cooking to make them more appreciative of the efforts to improve the children's education. The Mayor said this has made many parents happier, too.
Another program that Mayor Villarosa is proud of is the Summer Camp for school children. In the summer camps, students learn skills in arts and sports. They hire talented individuals from nearby municipalities as coaches. This project has greatly reduced out-of-school youths in Siayan because the rule was that these programs are strictly open for enrolled students only.
And to address the needs of their largely indigenous peoples community, they continuously worked on improving their Schools of Living Traditions. As of June 2018, Siayan had an IP-speaking Kindergarten class with the assistance of the Assissi Development Foundation. With the help of World Vision, they have been testing the decision-making capability of children and their parents.
During the 12th National Education Summit, Mayor Villarosa proudly shared the 'fruits' of Siayan's education program. The students' participation rate has improved from a low 51% in 2012 to 67% after only four years of intervention. Siayan is also among the top 10 LGUs with the lowest non-readers and frustration readers among Grades 1 to 6 in both English oral and silent reading for SY2017-2018. Only 12% of Siayan's students remain challenged in reading abilities. Siayan's LSB is among the high-performing LSBs, and SGCs in many schools are functional and involved in formulating school policies. The EdGE Program is proud of Siayan.