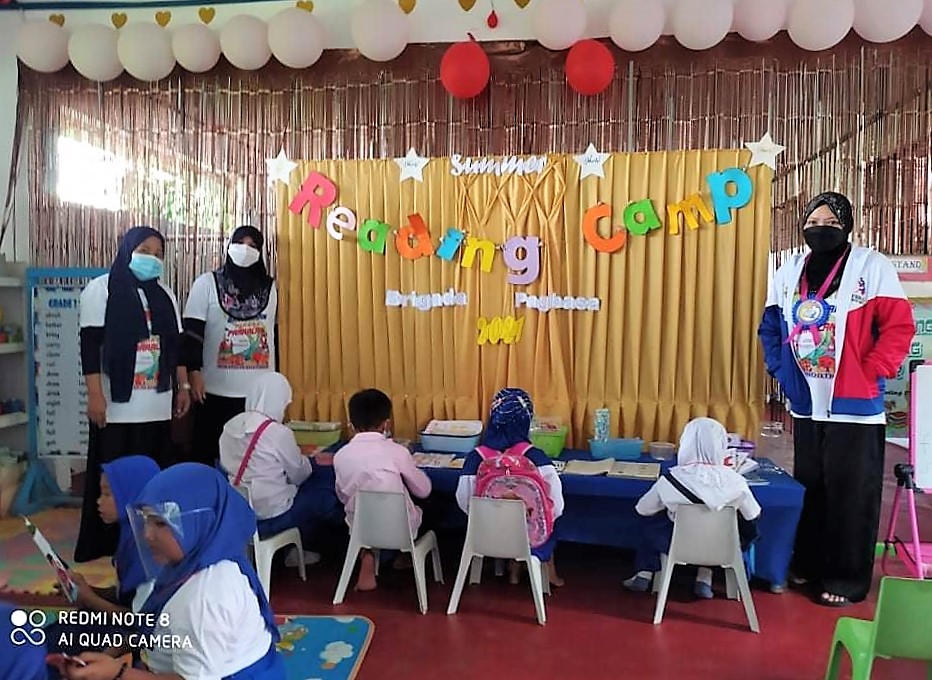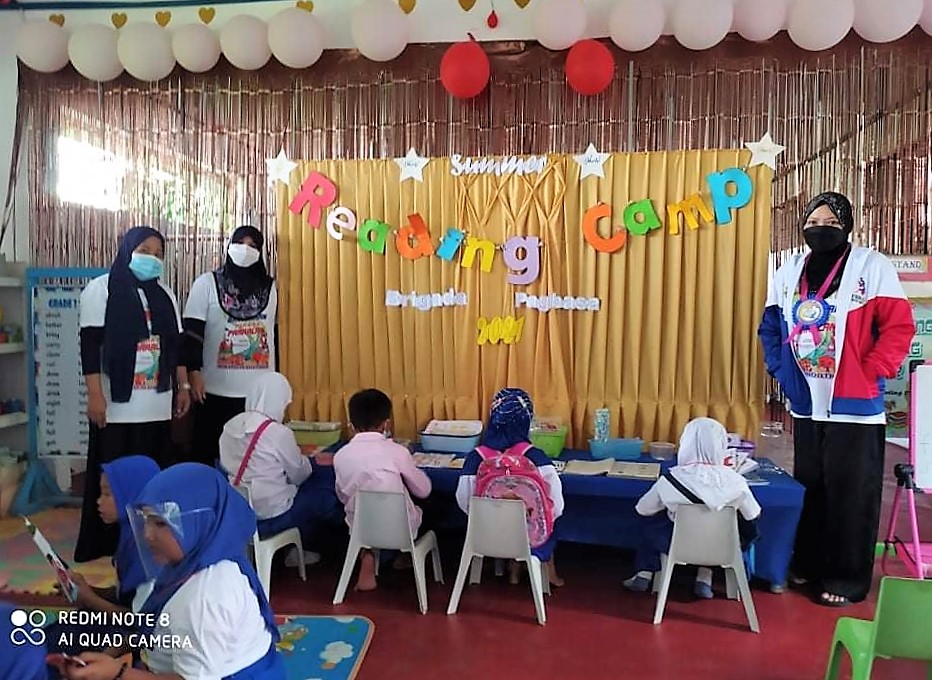 The Pangandaman Central Elementary School of the 2nd District of the Municipality of Masiu recently concluded its one-month reading program for non-readers. Ms. Nihaya R. Halil, the School Reading Coordinator and Kindergarten Teacher organized the program. Before the actual start of the program, parents of the learners had orientation together with the school advisers. A total of 105 non-readers from Kindergarten to Grade 6 voluntarily participated in the program. Minimum health protocols were strictly observed and practiced. The school provided face masks, face shields, and rubbing alcohol for all the concerned participants. Class advisers from different grade levels conducted the Brigada Pagbasa at their respective houses. The advisers turned their homes into mini-classrooms. Each class lasted for an hour per grade level a day.
After receiving positive feedback from the parents after a week of the program's implementation, the organizers decided to set -up two reading rooms inside the school premises. Incidentally, the rooms chosen to become reading rooms were the two classrooms repaired with the help of UNICEF thru the Synergeia Foundation. With the help of the parents, teachers organized the reading rooms into different areas. The reading area had different reading materials so students could practice reading freely. The Story Reading Area consisted of big and small storybooks and teachers organized story-telling sessions for learners in this area. The Activity area had interactive learning materials. Learners used the different materials to learn various reading concepts. The teachers also thought of having a "Sine-Aral" area , where they installed a LED-TV, so learners could watch and listen to nursery rhymes.
The teachers also organized a recognition rite for those who participated in the program last September 2. The students wore their uniforms , and had their face masks and face shields. In addition, they all received a small story book to recognize their efforts to improve their reading skills. Dr. Nihayma P. Macasindil, the District Supervisor of Masiu II, witnessed the affair.
.-NIHAYA R. HALIL Teacher I, Masiu II
[download id=2048 template="button"]