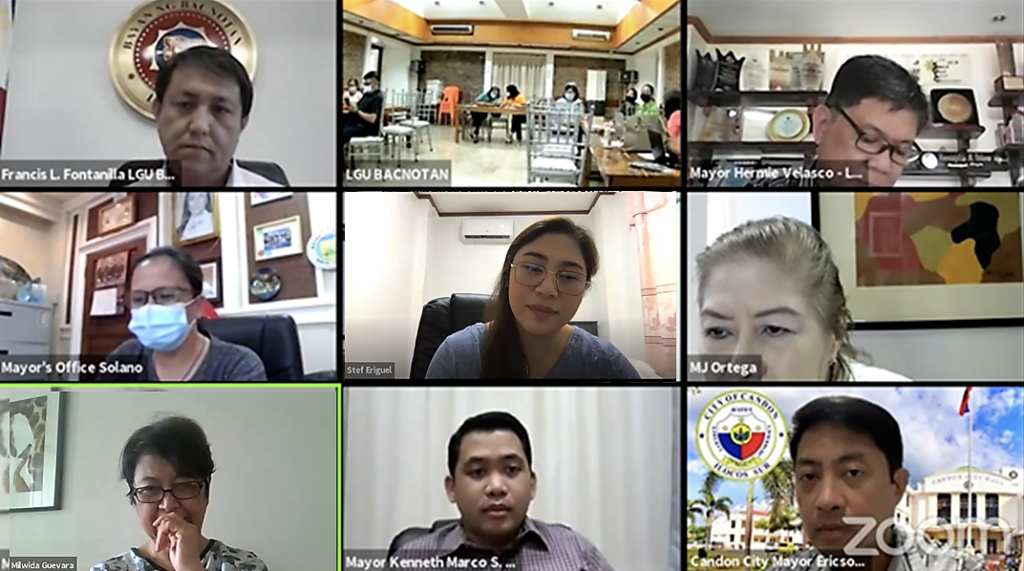 By Manolo Serapio Jr.


There is a need for stronger and more effective learning interventions as assessment tests have shown that children in general are struggling with distance education amidst a continuing pandemic.


Schools in the Philippines have been closed for more than a year since the pandemic began, affecting 28.5 million learners, according to the United Nations Educational, Scientific and Cultural Organization.


Students were forced to study from their homes mostly through self-learning modules and often without the aid of teachers, especially in places where Internet connectivity is weak or non-existent.


The outcome of most tests done to assess the proficiency of students showed that they are having a tough time learning outside classrooms.


"It's about time that we look at the big picture," Synergeia Foundation President and CEO Milwida Guevara told mayors and other local officials at the first quarterly meeting of the Northern Luzon Education Council on April 28.


"Now we need to target other interventions. The learning modules will have to be improved and customized so we focus on the critical learning competencies," she said.


To boost reading proficiency, for example, there may be a need to concentrate on making short lessons and videos for the children and parents to make them more effective, said Guevara, a Finance Undersecretary for nearly a decade and a former grade school teacher who continues to teach in graduate school.


While the global health crisis continues, there should be a long-term plan for children's education, she said, with no signs yet on when schools will reopen.


As COVID-19 cases in Metro Manila and surrounding areas remain high, there are other parts of the country where there are no local transmissions, prompting some officials from these areas to push for a safe reopening of their schools.


Learning gaps


Synergeia works with 421 local governments across the country to improve the quality of basic education, in partnership with the United States Agency for International Development and the United Nations Children's Fund supported by the Government of Japan.


NLEC is one of the Regional Education Councils developed by local governments and Synergeia to help spread and strengthen education reforms in the Philippines.


Synergeia, in partnership with local governments, rolled out assessment tests in communities in January to determine whether grade school students are learning in the time of distance education.


The tests which covered English, Filipino and Mathematics were administered to students from Grades 2 to 6, to help educators and local governments assess their competency levels and implement necessary remedies to improve them.


Agoo in La Union was one of the municipalities where the assessment tests were administered. The results showed that Grade 5 learners there were having difficulty with learning competencies in Math and Grade 4 students were having a tough time with learning competencies in English.


There were also consistently low average grades ranging from 60 to 69 among the Grades 2-6 learners tested across all three subjects.


"I'm not exactly happy with the results, but I am happy that we were able to detect it this early and now we have the opportunity to do something about it," said Agoo Mayor Stefanie Ann Eriguel.


To address the problem, there is a need to introduce interventions particularly in areas where learners performed poorly and possibly readminister the tests as a post learning assessment to check if the interventions worked, she said.


Even before the pandemic hit, Philippine students have fallen behind their international counterparts, highlighting the learning gaps in the country's education system that the health crisis may have exacerbated.


Only 10% of Filipino Grade 5 pupils had achieved the reading literacy skills expected at the end of primary school, versus 82% in Vietnam and 58% in Malaysia, according to the 2019 Southeast Asia Primary Learning Metrics study released last year by UNICEF and the Southeast Asian Ministers of Education Organization.


And 15-year old students from the Philippines ranked lowest among 79 countries in reading proficiency and second lowest in mathematics and science in the 2018 Programme for International Student Assessment.