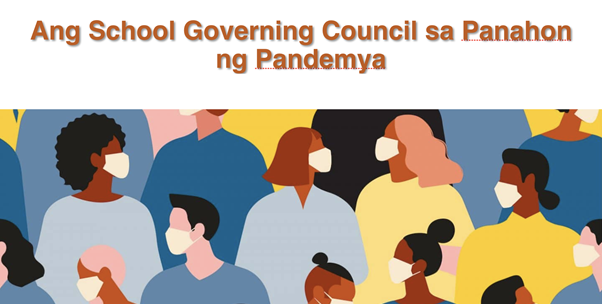 By Manolo Serapio Jr.


In Solano, Nueva Vizcaya, barangay leaders visit homes of students who experience difficulties with remote learning, helping bridge a gap caused by the Covid-19 pandemic which has shuttered schools across the country for more than a year.


This was made possible through the work of School Governing Councils, or SGCs, whose role has become even more critical in making sure that children learn outside classrooms, particularly those who don't have parents or elders who can mentor them at home.


As the global health crisis restricted the movement of many, the mobility of those in government including barangay officials has helped educators in reaching out to students in need, like in the case of Solano.


"We were able to make use of barangay leaders to help learners without knowledge bearers at home, or those who can assist them," said Ruby Gajo, who served as a school head in Solano and was part of a quite vibrant SGC there.


SGCs help create school policies and programs that benefit learners and they take part in crafting school improvement plans to boost the quality of learning in an educational institution. Parents, teachers, barangay officials, non-government organizations and anybody who can devote time and self in improving the education of children can be part of SGCs.


Gajo was among the more than 100 participants in a virtual workshop organized by Synergeia Foundation on May 13 to train SGC leaders and members in Northern Luzon to facilitate their own workshops to strengthen SGCs in their municipalities.


"An SGC is the strongest tool that can help our children learn during a pandemic," said Synergeia program officer Ningning Doble who conducted the workshop with fellow program officer Eduardo "Kap Ed" Tiongson.


Unlike Parent-Teacher Associations, SGCs have a bigger remit and responsibility, said Doble. In some local government units where the SGCs have joined together or federated, the chair of the SGC federation gets to sit in the Local School Board which has access to the Special Education Fund, she added.


'Potential strength'


With strongly functional SGCs that have helped increase the quality of basic education in Solano, the municipality has been a four-time winner of the Seal of Good Education Governance given by Synergeia and the United States Agency for International Development.


Gajo has recently moved to a new district, in Quezon, and she hopes the SGCs there would be as passionate as those in Solano.


"I believe that the weakness can be turned into potential strength in order to improve the delivery of quality education to the learners of Quezon," she said.


The pandemic has expanded the role of SGCs to help students cope with the demands of distance education. Apart from assisting teachers and parents in tutoring children, SGCs distribute learning modules to the homes of students and create online groups linking learners with educators.


Rosemarie Cobre, who heads all SGCs in Bacnotan, La Union, said they can also directly engage with students to promptly address learning issues including the lack of Internet access.


"We immediately raise issues like this with the barangay leader and a possible solution would be to install free WiFi in the barangay hall where some students could go and answer their modules," she added.


Cobre was unable to study beyond high school as she needed to work early being the eldest in a brood of four. But she became so involved in the education of her own children that she was elected president of the Parent-Teachers' Association at Bacnotan Central School for many years. She eventually headed the school's SGC and later the municipality's Federation of SGCs.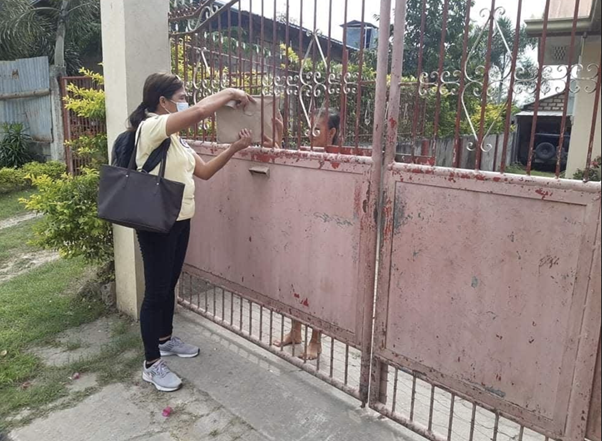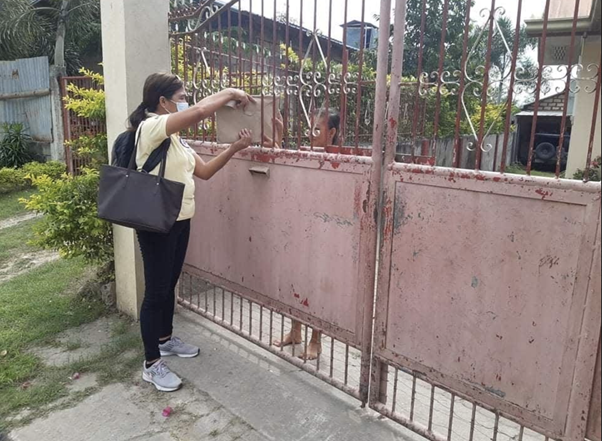 'No child left behind'


There were three parts to the webinar that aimed to train the participants as facilitators in the respective SGC workshops that they would organize in their schools or their municipalities.


The first covers a list of reminders for participants on how to be better parents during the pandemic by explaining to their children the necessary safety measures and creating learning spaces for them at home.


The second part requires participants to use idea cards in answering how important SGCs are during the pandemic, and the third involves an assessment of the group's own SGC and plans to strengthen it or to implement its programs.


As it works with more than 400 local governments across the Philippines to improve the quality of basic education, Synergeia holds workshops to guide SGCs in preparing action plans including a budget and sustainability feature.


But Tiongson said the foundation is gradually devolving this function to the SGCs as USAID's Education Governance Effectiveness (EdGE) program with Synergeia ends this year.


Launched in 2013, the EdGE program has reduced the number of frustrated student readers in the Philippines by 56%. It has also reached more than 3 million learners, 14,000 educators and 18,000 officials and administrators.


"As it has been said, it takes a village to educate a child. Everyone in the community must be involved in raising a child properly and this is at the core of how SGCs work," said Tiongson.


"With Synergeia's involvement, many SGCs have become more empowered. But all SGCs should become functional so no child would be left behind."