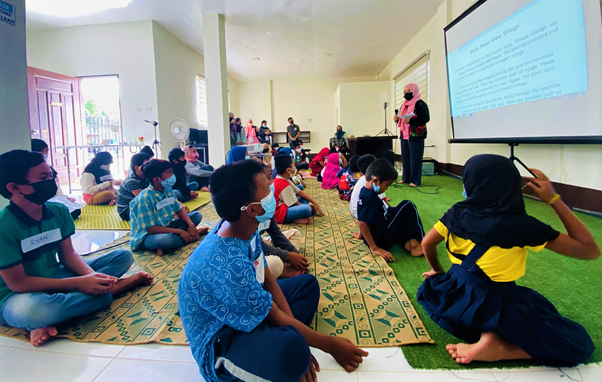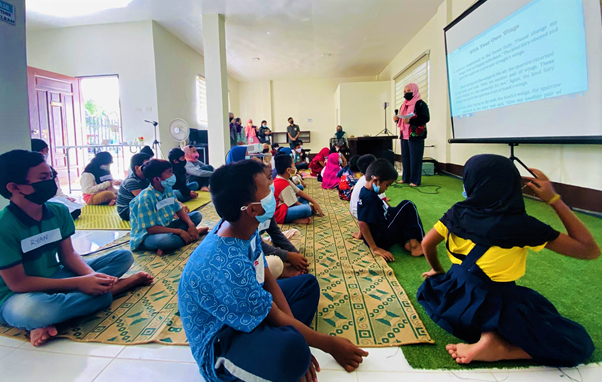 By Manolo Serapio Jr.


A newly built library in the municipality of Taraka in Lanao del Sur province has become the hub of a reading campaign by the local government determined to increase the number of readers among children and expand their vocabulary one word, or two, at a time.


As the COVID-19 pandemic closed schools and forced children to learn remotely, Taraka began a remedial reading program in November in the barangays, or villages, to help students. It turned out that some students needed more help, prompting the local school board led by Taraka Mayor Nashiba Sumagayan to act.


For at least twice a week, grade school pupils attend an hour-long storytelling session in the Taraka Library Hub while wearing masks and keeping a safe distance from each other. The students are grouped based on their grade levels and only 20 are allowed at each session.


"We are focusing on slow and non-readers," says Sumagayan, a former teacher herself. "Our main objective is to increase their reading comprehension, skills and vocabulary."


It is meant to supplement the learning modules which public school students use to study remotely and to make better use of the children's time during the pandemic, she says.


The program began this month and children who are unable to join due to the limited space in the library are given a copy of the storytelling sessions on a flash drive. Sumagayan said they plan to bring the reading sessions into the different barangays via a mobile library with books and other materials carried around town by car.


"In a day, if they learn a word or two or more, that's already a great accomplishment because we can never tell how long this pandemic will be," says the 46-year old local chief executive.


Seal of Good Education Governance


The Taraka Library Hub is a project of the local school board aimed at improving the reading proficiency of children in the municipality that is part of the Bangsamoro Autonomous Region in Muslim Mindanao.


Taraka is among the local government partners of Synergeia Foundation which works to lift the quality of basic education. Synergeia facilitated the partnership of Taraka with the Library Renewal Partnership, a public-private alliance meant to empower communities in the Philippines, helping ship the first batch of book donations from Manila to Taraka.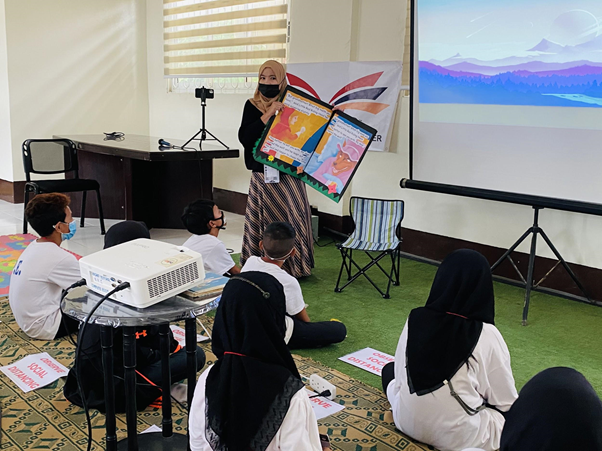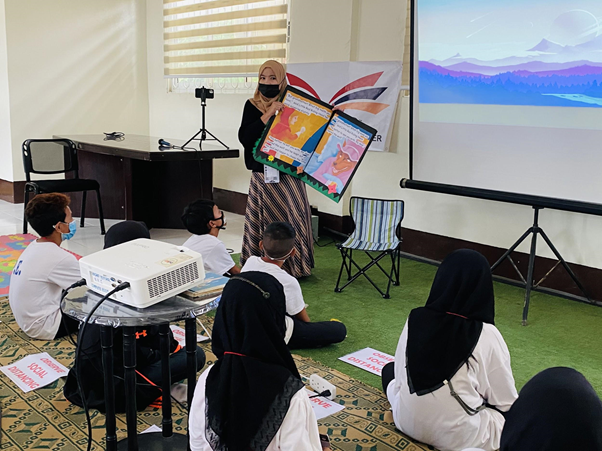 Education is close to Sumagayan's heart. She was assistant professor of English at the Mindanao State University for 12 years before embarking on a political career in 2013 when she was elected mayor of Taraka, succeeding her husband.


Even before the pandemic hit, she has been hands-on in enforcing reforms to improve the delivery of education in the town. Part of her pre-pandemic schedule included regular visits to the schools to make sure teachers are around and monitoring the performance of both learners and educators.


Through the years, the number of student readers in Taraka has risen: now six out of 10 have become independent readers from four previously. In 2019, Taraka was among the recipients of the Seal of Good Education Governance awarded by Synergeia and the United States Agency for International Development.


Synergeia and USAID will announce the next winners of the Seal at the virtual 14th Washington SyCip National Education Summit to be streamed live on Synergeia's Facebook page.


To help educate students outside classrooms, Synergeia has been pushing its local government partners to hold limited in-person learning sessions safely in places where online access is difficult. They are being done in other parts of Lanao del Sur as well as in Maguindanao, Iloilo and La Union provinces.


"We shouldn't stop learning just because there's a health crisis. Everyday is a struggle for us, everyday is a journey and we need to continue our journey especially in education," said Sumagayan.