Two whole day trainings were conducted last Mar. 2 and Mar. 12, 2013 for the kindergarten and grades 1 and 2 teachers of Bagong Tanyag Elementary School – Main, Annex A and Annex B.]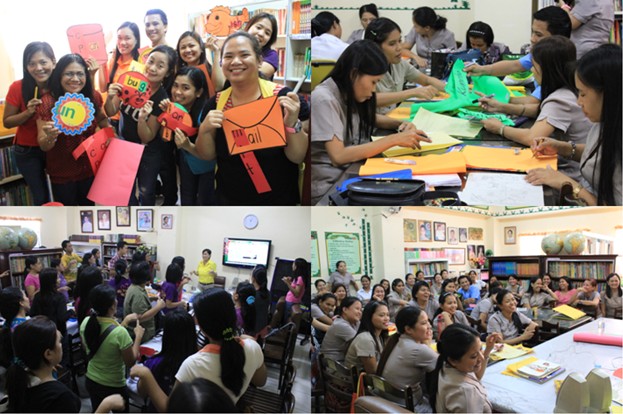 The topic discussed during the first training was Remedial Reading Instruction in English while the second day was allotted for Filipino/Mother Tongue Instruction. Over 50 preschool and grade school teachers were trained by the very capable and dedicated Prof. Shirley T. Equipado. Even though on both occasions she was sick with the flu and had a sprain on one of her ankles, she still had enough zest to bring inspiration to the teachers by sharing her insights and personal experiences as a teacher. She shared proven and tested teaching techniques, development of instructional materials and lesson plans, as well as personal anecdotes and beliefs about the value of education and the importance of having great teachers. The training sessions also became a venue for teachers to obtain both personal and professional development while being reenergized for the road ahead by taking a break from their usual work day.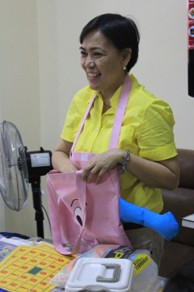 The trainings were very well received by the teachers, who expressed their deep gratitude for Prof. Shirley's inputs and presence, especially with all her ailments. Part two of the teachers' trainings in English and Filipino is still in the works but if the start shows any hint of how the other trainings will be like, then it will surely be a hit as well.
---