More than 400 parents from Mambusao, Capiz came in response to the call for good parents. Vice-mayor Elmer Arevalo graced the two-day activity (February 26-27, 2013) in behalf of Mayor Alba who was on official travel. The SB Education Committee Chairman, Maria Lacson Apostol also came to lend her support. The parents shared their best experiences in developing good values among children and in developing discipline and good working habits.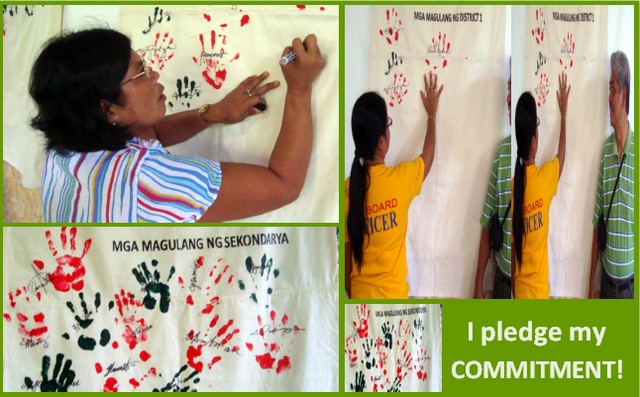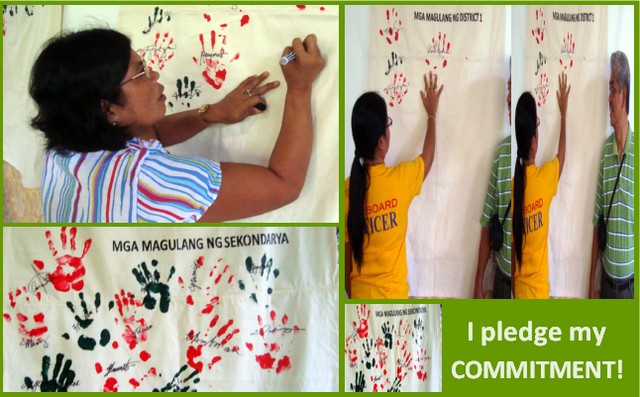 They listened to the views of their children on their expectations from their parents. There were emotional moments as parents realized that they may have influenced their children to behave in less desirable ways. The Mambusao Project Management Team (PMT) headed by Jerry Leonida did a great job in facilitating the workshops. The participants realized that they learn best through peer-to-peer mentoring. They were so happy to share their insights and experiences.
The parents concluded the workshop with a pledge from every participant to be the best parent ever. All the participants affixed their signatures and their hand marks on a big canvass.
---