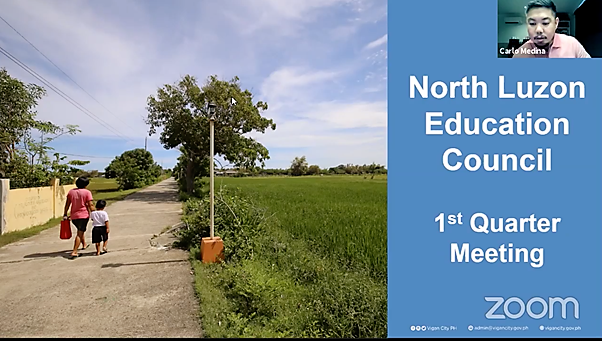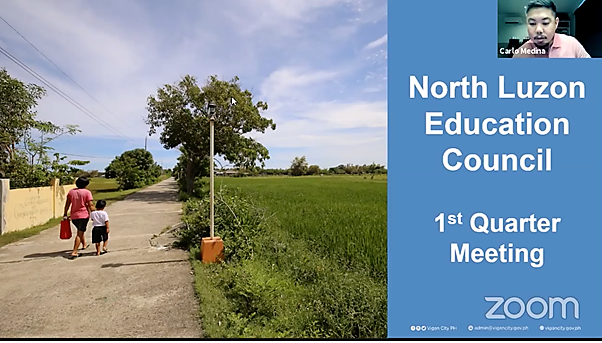 By Manolo Serapio Jr.


A firm commitment and a united approach among stakeholders, a genuine desire to champion education reforms and a willingness to emulate the best practices of other communities are among the key elements towards good education governance, local officials say.


At the first quarterly meeting this year of the Northern Luzon Education Council, municipal mayors who won the Seal of Good Education Governance shared some of their learnings and secrets with fellow mayors and officials, hoping to encourage them to take similarly bold steps so children can continue learning in the middle of a pandemic.


Ten local government units from Northern Luzon received the Seal awarded by Synergeia Foundation and the United States Agency for International Development at the 14th Washington SyCip National Education Summit held in March.


The region copped more than a third of the 27 SGEG awards given to cities and municipalities that excelled in delivering basic education, measured through a reduction in the number of frustrated readers and an increase in enrolment and cohort survival rate, among others.


"We wouldn't have achieved this without the support of our constituents who inspire us, particularly our students who study hard, and our fellow officials at the local government who share our vision," Mayor Kenneth Marco Perez of San Manuel, Pangasinan said at the virtual NLEC meeting on April 28.


San Manuel was one of seven local government units that won the Seal for the first time, becoming the first municipality in Pangasinan to receive the honor.


"I believe that education is key for our youth to realize their dreams and I believe that good education leads to a better community," said Perez.


Synergeia President and CEO Milwida Guevara said San Manuel's victory was "very significant" considering that Synergeia has been in San Manuel for 15 years.


"It took Mayor Perez for San Manuel to finally win the Seal of Good Education Governance. You were like a meteor that came out of nowhere and it changed everything for this town. We're very, very happy," Guevara said.


San Manuel implemented the Balligi Effective Assistance Reading program which increased the number of independent readers in the municipality. Through the program, teachers assess students' reading skills either online or by visiting their homes, and discuss the assessment outcome with parents to determine appropriate strategies to improve the child's reading comprehension.


'Follow what is good'


Mayor Francis Fontanilla of Bacnotan, La Union said they have visited other local government units to learn their best practices on education governance which they implement in the municipality after making some tweaks.


One of the many efforts of the town towards education is a mobile library that is usually swarming with children, which Fontanilla said is a testament to every child's eagerness to read and learn.


Bacnotan earned the Seal for a fourth time this year, joining eight other local governments that have won the award every year since Synergeia and USAID began conferring them in 2017. There was no SGEG given out in 2020 due to the pandemic.


Fontanilla says the most essential ingredient to winning the SGEG is having the commitment to reach the goal. "Synergeia guides us in what we have to do, but we need to do the work and we can only do that if we're committed," he said.


Bacnotan has been a local government partner of Synergeia for many years, and is among the 421 cities and municipalities that the foundation works with to boost the quality of basic education in the country.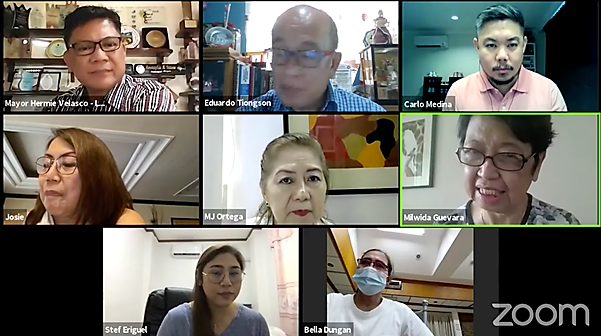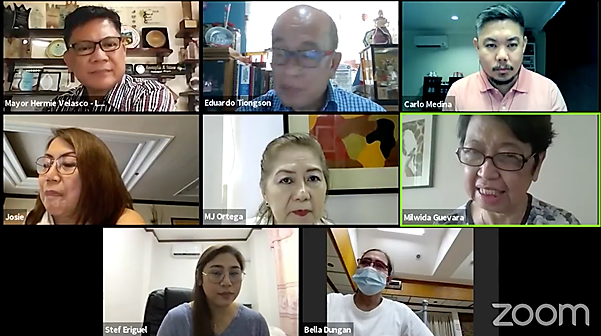 "We should emulate those who are doing good, let us follow what is good. And to the winners, let us share with those who want to learn from us," said Mary Jane Ortega, Synergeia mentor and former mayor of San Fernando, La Union.


Ortega said local governments should join hands to fight regression amid the falling proficiency among Filipino students based on international assessment standards.


"We used to be one of the best. Let us regain that crown, let us show the way, let us do it here in the NLEC," she said.


For San Gabriel, La Union, a two-time winner of the Seal, innovating is a continuous process to deliver better education to children.


"When we see the best practices from other places, we make some adjustments to fit our locality and we implement them," says Mayor Hermie Velasco. "We are still learning from what everybody else is doing not just in education, but in governance as a whole."


'Best solutions'


As the pandemic shut schools across the Philippines, some teachers and barangay leaders in San Gabriel, with the help of the municipal government, launched limited, safe in-person tutorial sessions to help students cope with remote learning.


"The best solutions come from them – the teachers, parents, barangay officials – the municipal government is just there to help and enable them," said Velasco.


Despite being a fourth-class municipality, San Gabriel's School Governing Councils and Parent-Teacher Associations have been generating their own funds, he added.


Other SGEG winners from the region were San Fernando, La Union; Agoo, La Union; Vigan City, Ilocos Sur; Tuba, Benguet; Villaverde, Nueva Vizcaya; Solano, Nueva Vizcaya; and Diffun, Quirino. Saguday, Quirino and Candon City, Ilocos Sur were in the list of honorable mentions.


Apart from the Seal, awardees will each receive P75,000 worth of gas cards from Seaoil Foundation, P79,000 worth of phone cards from Smart Communications and a package of children's books from SGV Foundation worth P50,000.


NLEC is one of the Regional Education Councils developed by local government units and Synergeia, in partnership with USAID and the United Nations Children's Fund supported by the Government of Japan, to help spread and strengthen education reforms in the Philippines.


Twenty-six local government units from Northern Luzon participated in mentoring sessions for Local School Boards from December last year to March 2021.


"The new Synergeia members had a chance to understand what a reinvented LSB looks like in terms of the strong leadership of the mayor, an expanded membership, the use of data and performance indicators in decision making, planning and target setting and the ability of the LSB to engage community members to make education work in their communities," NLEC Chairman and Vigan Mayor Carlo Medina said.


The sessions, done virtually and in-person, included self-assessment tools for mayors, their LSB members and other key stakeholders.


Nineteen local government units from the region also used the assessment tests on learning outcomes designed by Synergeia to determine the level of proficiency in English, Filipino and Mathematics among Grades 2-6 students.


"The LSBs want to see if there are struggling learners so remediation programs can be designed and implemented with the help of the Special Education Fund or other funds," said Medina.