A Case Study on the Municipality of Siayan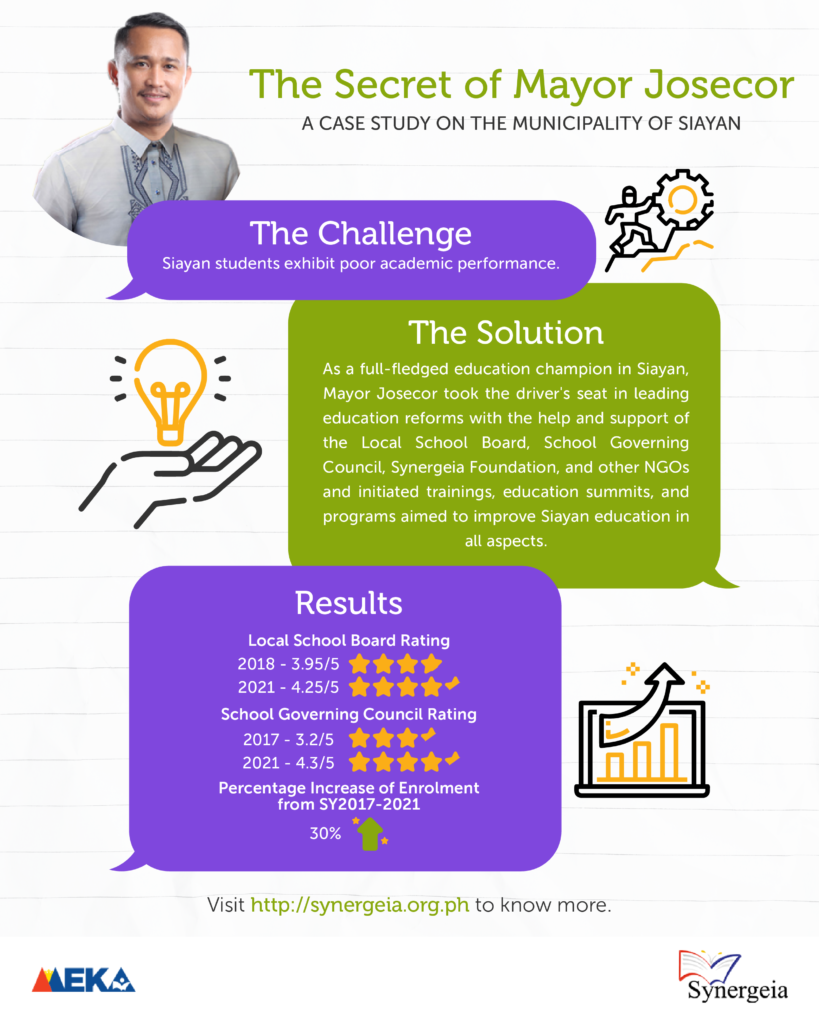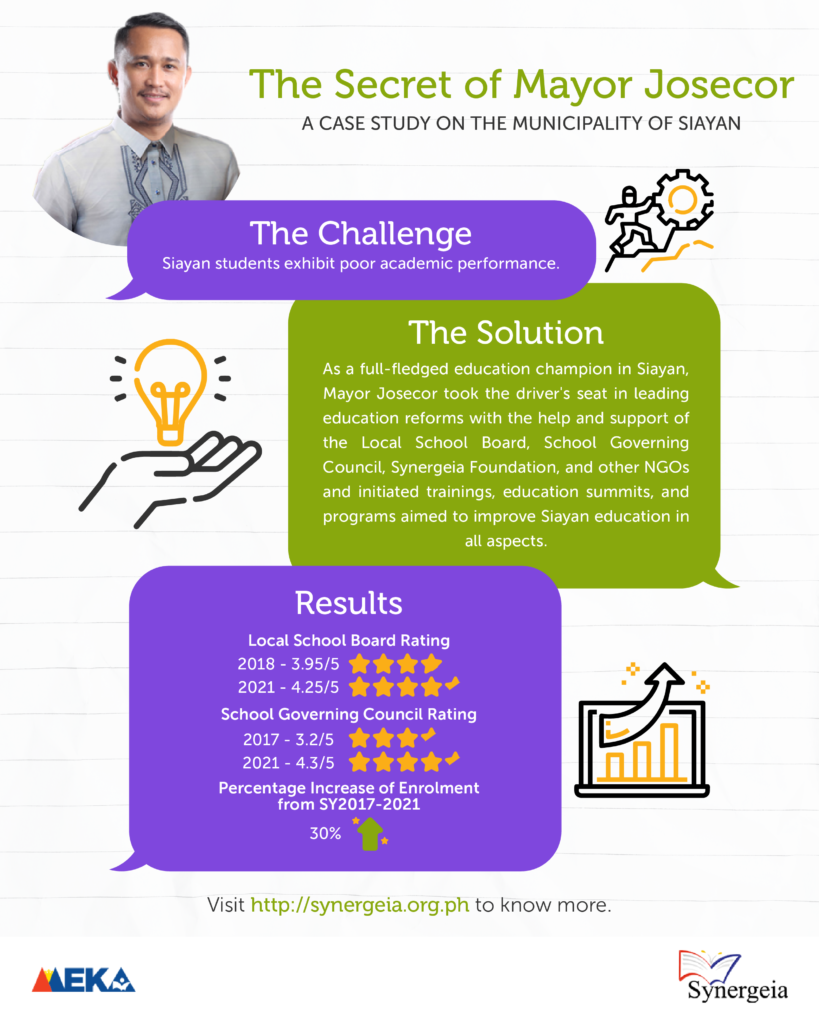 Everyday, whenever Mayor Josecor enters his office and talks to his staff, or wherever he may be touring around the Siayan, extending services, people couldn't help but notice his friendly and kind demeanor. People would say "Palagi yan siya nakasmile." "Ang gaan niya kausap." And people, knowing how difficult and tiring his role in the society is, couldn't help but wonder,
"What is his secret?"
When I asked Mayor Josecor about this, he couldn't help but laugh as if I just asked the most silly question. But after a silent moment, he began telling his story…
"For 9 years, I have been serving Siayan. I started in 2012 when I was hired by the previous mayor as part of the municipal workforce. And in 2019 until the present, I am honoured to be elected as the Siayan mayor.
Since becoming a mayor, I have always inculcated in my mind that I have to equip myself, first and foremost, then my subordinates, with knowledge, confidence and motivation to perform our roles in making Siayan a progressive municipality. It has become my routine to always motivate my subordinates in going to work, and I also get my motivation from them. In fact, I do not want them to be intimidated by my presence or be afraid of me. I always tell them they are free to speak their minds in whatever they think could be for the greater good of the people in Siayan. If there is someone that should be scared, it should be me as I am the one with the biggest obligation.
This has been my principle in leading Siayan and I always enjoy every experience I have as the mayor- everytime I tour around the barangays, every encounter with the people and whenever I ask them for the services they wanted to enjoy. One time, when I went to a barangay, a father asked me to help me cure his son's illness and I replied that "I am no doctor but I will come back for you." I definitely did and when I came back, I brought food, toys, and medical services free for everyone."
Such programs are what Mayor Josecor had been promoting in Siayan- programs that are anchored in eradicating poverty. Mayor Josecor knew that it is not one-man fight and it is not his battle alone, as he believed, 'It takes a village to raise a child'. Hence, with the help of the strengthened and empowered Local School Board and respectable organizations like Synergeia Foundation, strategies and activities are being undertaken to fully reach their vision for Siayan.
"Since we cannot give what we do not have, we made sure to fill our cups," Mayor Josecor started when he explained the reason why they frequently attend capacity-building workshops which always results in LSB members eagerly proposing programs afterwards. These programs always result in long-term outcomes such as the production of Siayan's greatest treasures. To Mayor Josecor, the good-natured people from his workplace and Siayan, in general, are what he considers to be the first on the line for according to him "There is just so much goodness found among the Subanen people (Siayan IP's)." Another treasure Mayor Josecor considers is the crystallization of Bahay Pasilungan– a shelter where students living from Far-flung area could answer their modules; and the Siayan's 'Pangase wine,' the pride of Subanen people, in addition to its already rich culture.
"We are doing our best to preserve these treasures and celebrate them every Araw ng Subanen especially the Pangase wine to which we are finding ways to preserve the taste and quality." He detailed.
However, more than these treasures Mayor Josecor had mentioned, he still believed that the greatest treasure and riches one could possess is acquiring education.
"I firmly believe when Dr. Jose Rizal said that "the youth are the hope of the mother land." Education is the key to success. For our community to succeed and eradicate poverty, the key factor is education. Thus, we have to educate our people, orient its impact, and fight the obstacles that hinder it. As a part of the government, my role is to provide any means necessary for the constituents especially the youth to get quality education."
In the case of Siayan, the greatest challenge Mayor Josecor has encountered in the light of Education is the poor academic performance among Siayan's school children. This was the turning point of Mayor Josecor's platform as Education champion and as his career as a mayor. That was when he decided to take the driver's seat in the education and face the battle head-on. With the help of LSB, SGC, Synergeia Inc., and other NGO, they designed strategies and activities in identifying the proper intervention for the many challenges they face.
Mayor Josecor showed support to the SGCs, parents, and teachers by conducting trainings, education summits and programs aimed to improve Education in all its aspect. A program they had yet to actualize is a tutorial activity for all the slow and non-readers. Incentives will be given to those learners who would show progress in their academic performances. The pandemic however became an impediment to currently realize this plan. However, it became an opportunity to focus on the basics first- health and then eventually move on to other matters. With the support coming from UNICEF and World Vision, Mayor Josecor utilized the Special Education Fund for good education governance and projects such as handwashing facilities, comfort rooms, facilities for teachers, and health services were delivered to the frontliners in the academe. Module printing assistance and school supplies were also part of the projects during this pandemic.
"Whatever we can do for our students to attain quality education, we do it," Mayor firmly stated.
Indeed, Mayor Josecor is more than just words and is a man of actions. His efforts, along with the Local School Board were manifested when the LSB had a consistent and even increased rating since the previous mayor, Mayor Villarosa.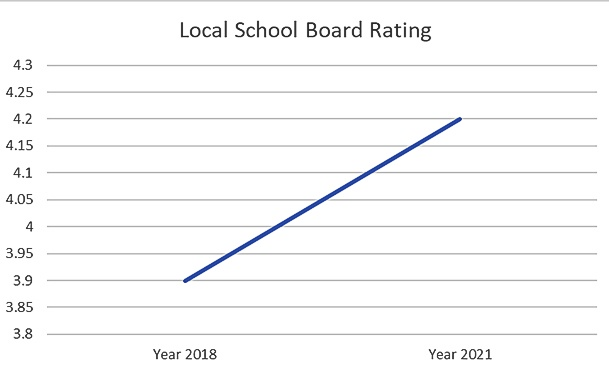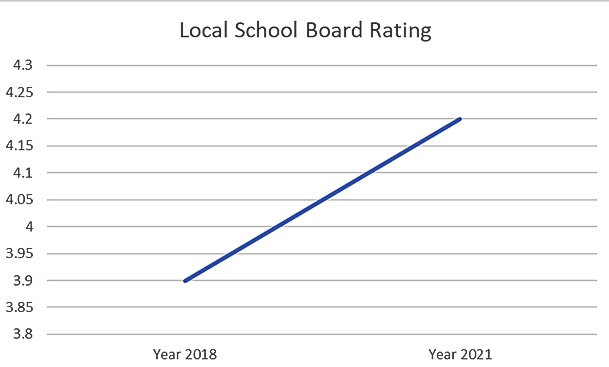 In addition, the SGC performance, as well, had increased. Its rating of 3.2 in 2017 became 4.3 in 2021. More SGC projects such as Bahay Pasilungan, tutorial activities, etc. and involvements in school activities and programs had been the cause of such valuable increase in rating, as well as in enrolment increase.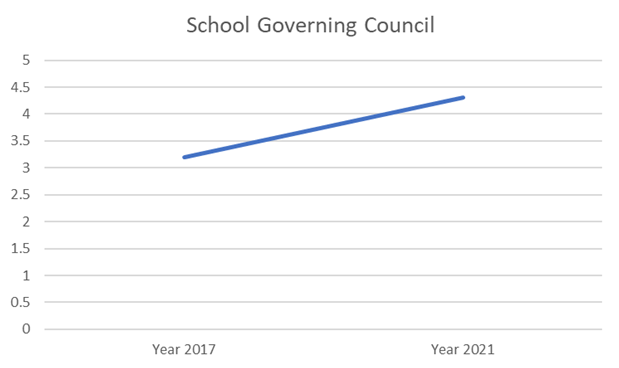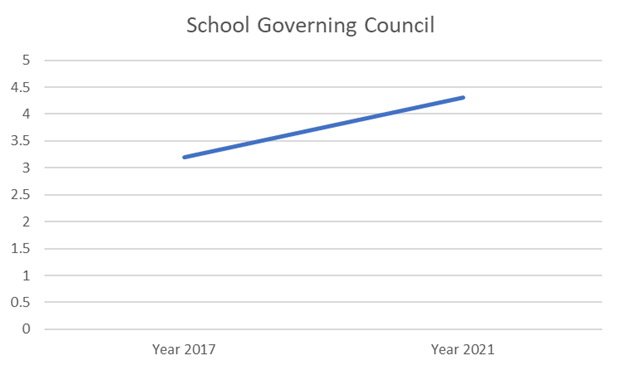 Furthermore, Enrolment in Siayan had increased by 30% from the S.Y. 2017-2021 because of the mentioned projects and programs conducted by the LSB and the SGC.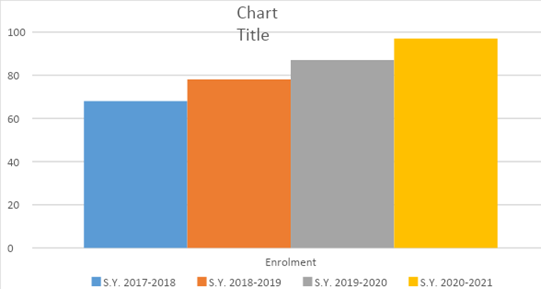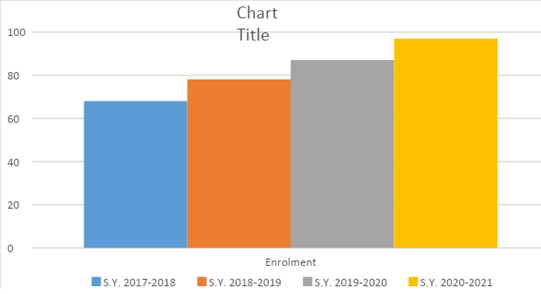 Being called as the poorest municipality was Mayor Josecor's primary motivation in everyday challenges. According to him, "It pains me a lot but as Siayan's leader, I can't show any sign of weaknesses, especially to my subordinates and my constituents so I serve my people with a smile. Actually, that is my secret, serving my people with a smile."