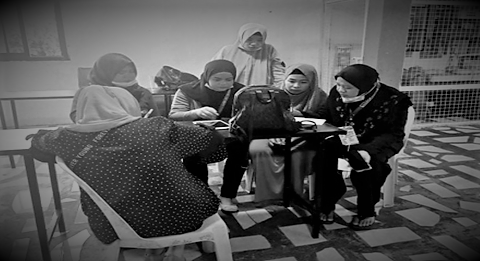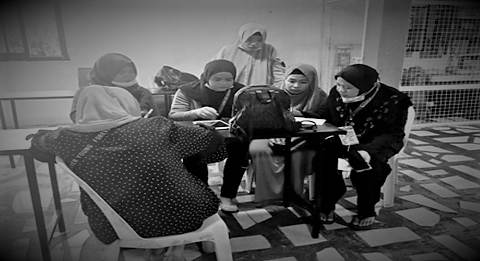 The message came at 3:00 pm. It contained a terse invitation. It simply said that each School Governing Council of Masiu is encouraged to join the on-line meeting with the Synergeia Foundation.
Ms. Salimah looked at the message and sighed. She wanted to join the meeting but logistical concerns would make it seem impossible for her to do so. The school, which she has headed for the past three years, was located in one of the remotest parts of her town. Internet connectivity was a luxury not afforded in her place. Even if she travelled to the town center, she would be hard-pressed to find a signal.
Yet, she was convinced that she and her team needed to be in the scheduled meeting. In the middle of the Covid – 19 pandemic and with quarantine protocols set in place, Ms. Salimah knew that her role as a school head would be very much different in the coming school year. She needed to think of better ways to educate the school children given that face to face classroom interaction has been prohibited for the rest of the year. She knew that with everything in the education system not clearly in place, her team of 15 school teachers would not be totally ready when the scheduled opening of classes came. She needed the help of the larger community. She needed to learn from the others in the municipality. With all these things in mind, Salimah made her decision. She took out her cell phone, wrote a simple message and sent it to her companions.
At exactly 4:30 am the following day, Salimah was already in front of the Barangay Hall. She was the first to arrive at the meeting place. She waited nervously for her other companions to arrive. While all of the 5 companions she invited said yes to her invitation, she was still unsure if they really meant it. Her fears were dissipated , when finally they arrived one by one. At a quarter before 5:00 am, they were ready to leave.
Salimah and her team arrived at Iligan City at exactly 8:00 in the morning. To be able to join the on-line meeting , Salimah made the decision to bring her team to a city three hours way from their community.
The meeting promptly started at 9:00 am. Salimah was surprised upon seeing that three out of the four school districts of Masiu were properly represented . She learned that like her team, there were also other school governing councils who went out of their town to get a better signal.
Salimah thought that since she and her team was already in a city with a better internet signal, the virtual meeting would proceed smoothly. However, it did not. Connection was sometimes lost. The voice of the facilitator, at times, became choppy. Other participants were noisy. But , everyone stayed patient. Everyone remained. Everyone participated.
In the end, Salimah's perseverance, together with her team, paid off. She did not only learn something new from her companions, she was also able to share some ideas of her own.
Among the strategies to increase enrollment and continue pursuing quality education in the middle of the pandemic she learned that day were:
1. SGC teams can work together to conduct house to house visits and encourage those parents who have not yet enrolled their children to enroll them already.
2. SGC teams can provide free school supplies to the school children.
3. Volunteers can be tapped to be community learning facilitators.
4. Video lessons can be produced and played in various barangay learning centers where students may watch them under the guidance of a learning faciltator
5. Barangay Local Government Units can make use of the education fund to provide materials needed for the printing of the modules.
6. Barangay halls can be transformed into learning centers were students may gather to attend tutorial sessions conducted by volunteers.
As the meeting drew to a close, Salimah knew that she maade the right decision to join the on-line meeting. She would be needing the help of the whole community in making education work in the middle of the pandemic.
And as her team made their three – hour travel back to Masiu, Salimah once again took out her cell phone and started composing a simple message.
"Thank you Synergeia for partnering with the teachers from Mindanao. It is truly a blessing working with you."