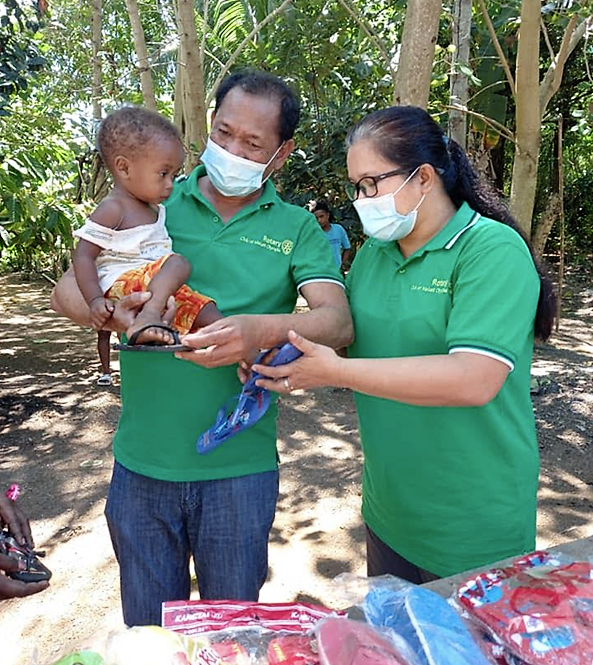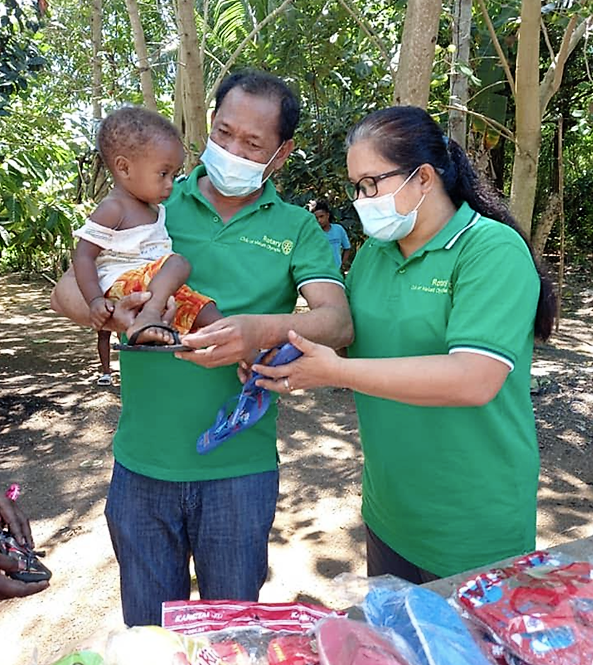 By Manolo Serapio Jr.


He used to walk 16 kilometers to get to school and back home with salt-topped rice wrapped in banana leaves as his meal for the day. It was in one of those back-breaking treks that the young Ernesto "Estong" Balida made a vow to finish his studies so he could turn his life around.


Now the vice mayor of his hometown of Batad in Iloilo province, Balida has made it a lifelong commitment to push all children in the municipality to complete their education. "I've always told them that education is the only way they can improve their lives," he says. "I hope my life story will inspire them.


The long, arduous daily journey and the lack of money in the family of nine children forced him to work as a helper in the market closer to where his high school was.


He continued to work through college, at Capiz State University where he eventually earned a degree in agricultural economics, graduating with honors.


It's no wonder then that education has been at the center of Balida's career, having started as a program officer for Ford Foundation in the town of Ajuy, and later for Synergeia Foundation.


In Ajuy, he helped develop English workbooks and implemented reading programs that reduced the number of frustrated and non-readers in the municipality.


"I told myself I should go back to my hometown because I knew that the state of education there was far worse than it was in Ajuy," he recalled.


He returned to Batad and kicked off his political career when he ran for town councilor and won. Taking charge of the local government's education programs, he worked tirelessly towards improving the quality of learning in the community.


He led efforts to rebuild schools destroyed by Super Typhoon Yolanda in November 2013, through funds that Synergeia raised from its trustees and other stakeholders.


Despite all his work, Balida lost his reelection bid and soon returned to Synergeia. But that did not deter him from later seeking the vice mayoral seat which he won in 2019.


Storytelling project


As the Covid-19 pandemic reshaped education with all Philippine schools closed for more than a year now, Balida focused on measures that would help children as they learn from their homes.


He tapped the Sangguniang Kabataan, or youth leaders, to mentor children whose parents could not help them with their modules. Students from Grades 3 to 6 are tutored in small groups of five and in compliance with safety protocols. There is currently no local transmission of Covid-19 in the town.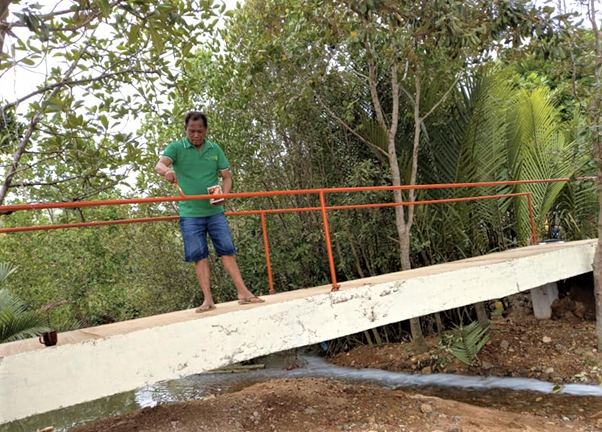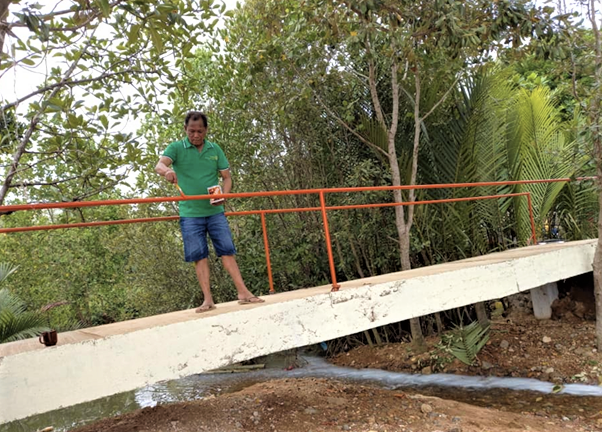 At the moment, Balida has a storytelling project where an SK leader reads a story book from a "sari-sari store" or a neighborhood store in a community area using a megaphone. The children would listen in from their homes and they're asked questions after each reading and they need to drop off their answers in the store.


"We do this everyday and you could really feel the children's thirst for knowledge as they listen in to the storytelling," he said.


Batad is among the 421 local governments that work in partnership with Synergeia and the United States Agency for International Development to improve learning outcomes.


It is one of the municipalities with strongly functional School Governing Councils (SGCs) which have become more crucial to children's learning process as the pandemic keeps schools shut.


SGCs help formulate school policies that benefit learners and take part in creating school improvement plans to boost the quality of learning in an educational institution. Parents, teachers, barangay officials and anybody who can devote time and self in improving the education of children can be part of SGCs.


Life ahead


Ferly Bones is the chairperson of an SGC who converted her home into a tutorial center for children having a tough time with remote learning.


After participating in seminars on distance education organized by the local government and Synergeia, the 51-year old mother realized she needed to help children who are left on their own devices at home because their parents are either working or unschooled.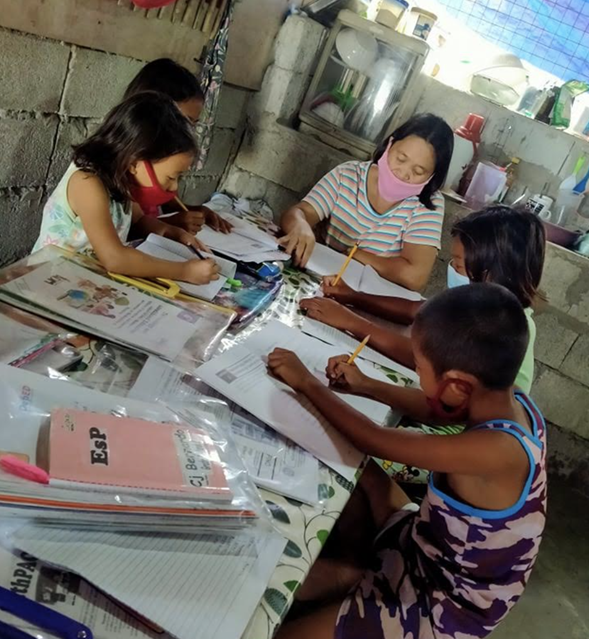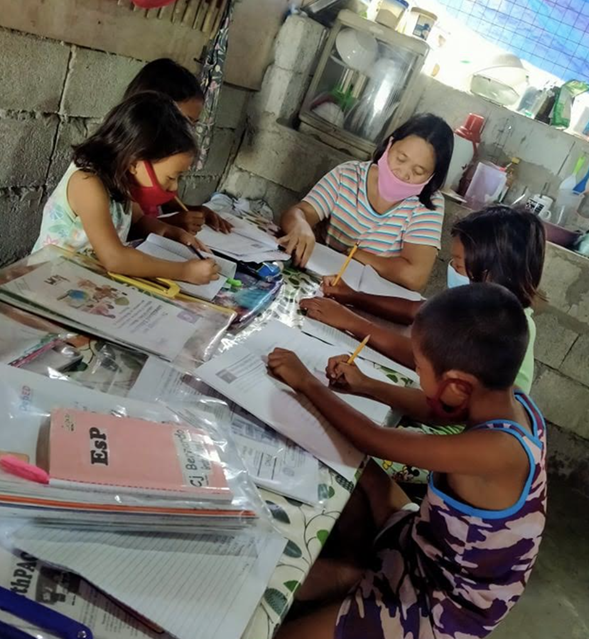 "She's really a model for everyone here and she has influenced so many SGC officers," said Balida, adding he supplies her with some school materials for the learners whom she tutors with her own children and some volunteer teachers.


"I'm fortunate because the SGCs here are very active," he said.


But there is still a lot of work ahead. A recent finding showed there are still many frustrated and non-readers in Batad. Balida says there is also a need to administer assessment tests before the school year ends "so we'll know what kind of intervention we can make before the next school year opens."


As he looks back on his life so far, the 52-year-old says there is so much more that he wants to accomplish.


"Even if I'm no longer in politics, I will do everything I can for the education of the children of Batad and our neighboring areas. This is my life and this is what makes me happy," he said.