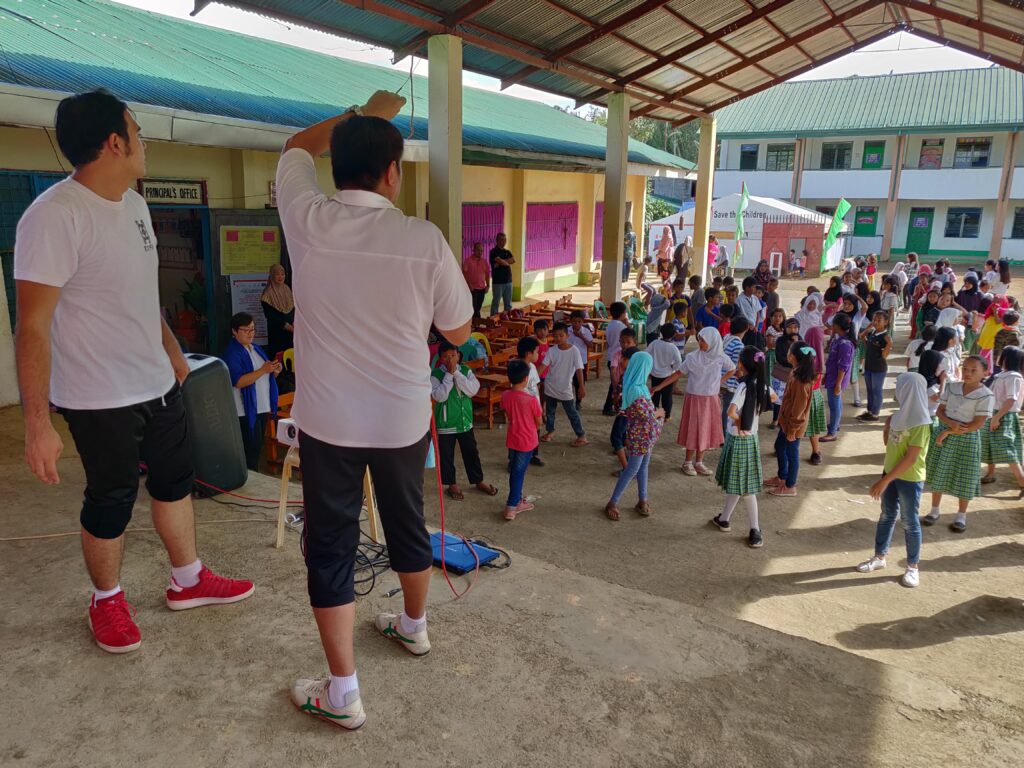 A seagull, the lapay is a common sight in coastal areas. Lapays seem to wait to welcome the fishermen when they arrive with their catch. Lola Felisa Tupas of Bantigue town in Masbate was so captivated by the lapays' graceful movements that she and the fisher folks choreographed a dance that imitated the birds' movements. The dance mimicked the fluid flapping of the birds' wings, their graceful swoop to kiss the sparkling waves and their playful frolicking by the coastline. Their lapay dance seemed an engaging portrait of the community's simple but happy way of life.
The lapay dance, now recognized by the Cultural Center of the Philippines as onf of the official folk dances of the country, was brought to Marawi when the USAID Hugpong program and Synergeia rolled out its dance for peace activity. Members of the Ramon Obusan Folkloric Dance Troupe of the PICC came to teach the children of Marawi the lapay dance. Five dance workshops were held last December at the Lanao Provincial Capitol, in Matampay ES, Poona Marantao Primary School, Sikap ES and Angoyao ES for 1,005 students.
The children learned the basic lapay dance steps. First was "lupad" where arms fluttered in a graceful fashion as in flapping of wings. Then the "tuka" which is a pecking motion with back bent moving forward and backward. Next is the "kumintang" which entails rotating of hands and wrist while turning and twirling. Other steps required moving sideways, forward and backward, stomping, jumping and gliding.
At the start of the workshop, the children were quite reserved with their movements. They were not familiar with the dance because it is not of Maranao origin. But as they learned the steps, they started to enjoy the dance. They became more expressive with their movements and their steps followed the fast beat of the music. They were quick to memorize the sequence of the dance steps. They seemed to be dancing as free as a bird – flapping wings, flying forward, backward and sideways, bending, stomping, gliding, jumping, twirling and turning. When they learned the entire dance, they became very happy and excited. They embraced their classmates and smiled at their teachers.
The dance workshops were a joyful learning and bonding experience for the Marawi children. Dance is truly an effective instrument for healing and for peace.