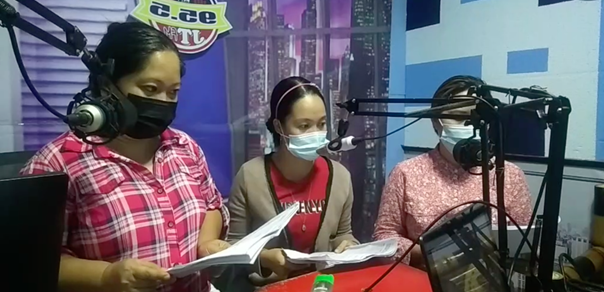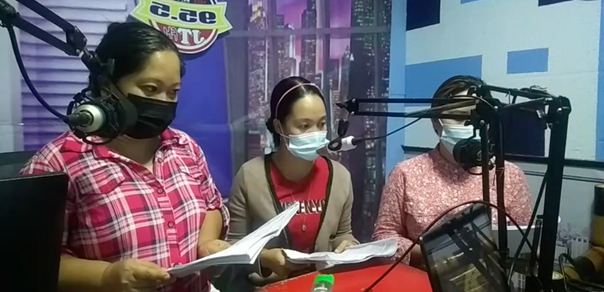 By Malio Aguilar


Their collective dissatisfaction with the learning modules from the Department of Education brought a group of teachers in Lambunao, Iloilo together over the summer to create supplementary lessons for students which they began airing on the local radio station last month.


"We know the students can do better and learn more," says project coordinator Trexie Perez.


The Covid-19 pandemic has kept Philippine schools closed for more than a year now, forcing children to learn from their homes. That meant online classes for places with Internet connectivity, but many students across the country had to use learning modules from DepEd usually picked up weekly from schools.


As the current school year has shown, most learners have struggled with distance education. The problem in Lambunao is the same as in most homes: they don't have learning facilitators because their parents are either busy working or they are unschooled themselves.


So teachers from the three districts of the municipality gathered together with the aim of supplementing the modules with their own curated lessons and ensuring that they reach every child.


And as in most rural places in the Philippines, they have turned to the radio, the most reliable communication tool whose reach is far and wide and won't cost the families a fortune.


That gave birth to "Leksyon sa Trumpa", a radio show of lessons aired on Lambunao's 95.5 DYJT FM radio station. Trumpa is an Ilonggo term which refers to a funnel-shaped device used for amplifying or directing sound, said Perez.


The teachers spoke to the radio station themselves which gave them their time slot free of charge. One hour is allotted to each lesson from kindergarten to Grade 6 every week, with the entire schedule taped and streamed live on DJYT FM's Facebook page on Saturdays.


Up to 16 teachers are part of the program with lessons in Mathematics, Science, Araling Panlipunan, Math and the local dialect. Divided into groups, these teachers write their own script, film and edit what goes for broadcast every Saturday.


'Team effort'


"It is really a team effort and everyone plays their part very well," says Irene Galva, a 51-year-old Grade 3 teacher who teaches the local dialect under the program. "The hardest part for me was getting over my camera shyness but, after a few recordings I got used to it."


Rubelyn Licera, a stay-at-home mother of three, is happy that her young children are learning from the program.


"My children love it and because of it they have an easier time answering their modules. It also helps me to teach them better," she said.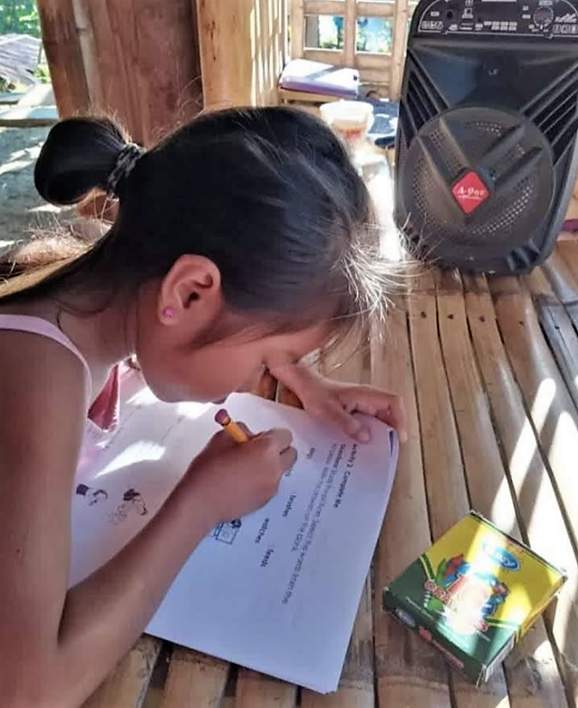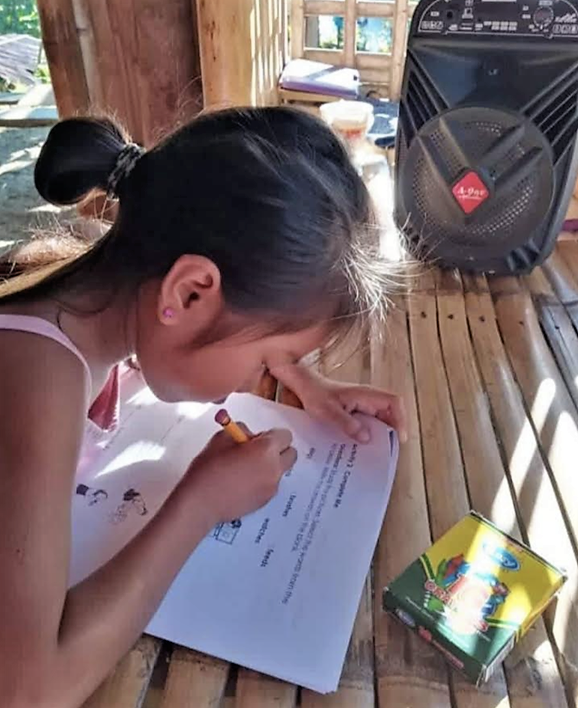 Lambunao is one of the 421 local government units that work with Synergeia Foundation in improving the quality of basic education in the Philippines. The municipality has won the Seal of Good Education Governance awarded by Synergeia and the United States Agency for International Development for three years in a row from 2017.


It was one of nine local governments that earned an honorable mention when the Seal was last given at the 14th Washington SyCip National Education Summit in March.


Other Synergeia partner municipalities have also turned to the radio to broadcast lessons. The Local School Board in Upi, Maguindanao mounted School on the Air in January, a one-hour radio program aimed at augmenting the guidance that students get from the teachers under the distance learning system.


Tedious work


But with Leksyon sa Trumpa having just started, Perez said they are experiencing birth pains such as the lack of equipment and with no certainty that they could keep the time slot given by the radio station.


The group is working on the possibility of seeking a radio broadcast license so they can continue doing what they're doing. And they're hoping to get help from Lambunao Mayor Reynor Gonzales, said Perez, who is also a secretary to the mayor.


"One thing that also worries me is the possible burnout of the teachers," says Emelda Sabio, a 46-year-old teacher of Science and Araling Panlipunan. Sabio is in charge of writing the script for those two subjects.


"We film every Saturday and working six times a week is tedious. I just hope we can keep our morale up," she says.


The teachers are also consulting with professors from the University of the Philippines Visayas "on how to improve our assessment tools and learning methods because we want to help the younger demographic," said Perez.


Sabio says the teachers hope they can continue with the program.


"We've seen the good work it has done in improving education and it also prevents idleness. At the end of the day, we want what is best for our students," she said.