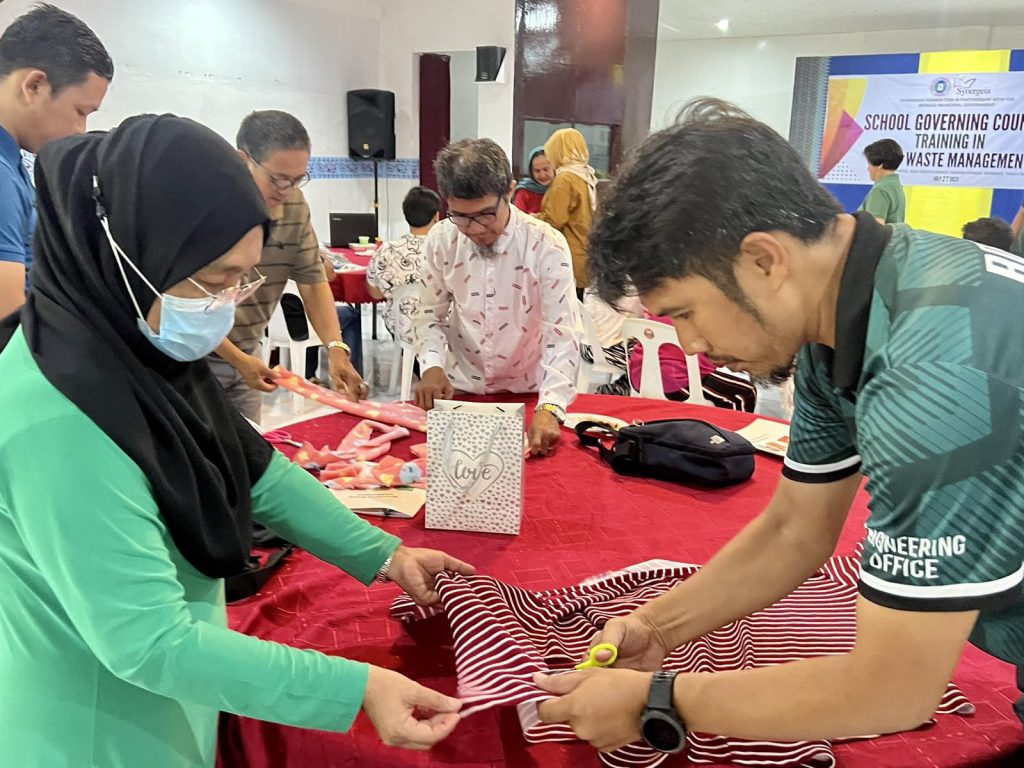 For barangay leaders and other members of the School Governing Council in Bongao, Tawi-Tawi, they all took to heart what this means and made it their own ethos in influencing and shaping the mindsets and behaviours of people in their communities toward the 3Rs of solid waste management- reduce, recycle, reuse.
Synergeia, with the support of Coca-Cola Foundation and Bongao's local government, provided a training and workshop on the concept of climate change and the necessary processes to understand and apply the 3Rs to save their communities from the impacts of waste on environmental degradation.
In particular, the participants were taught to recycle old textiles and clothing materials and transform them to reusable things for the home or office. These can also be sold, thus helping communities to have additional sources of income or livelihood.
Bongao's Mayor Jimuel Que said, "This builds on our efforts to achieve environmental sustainability by having increased awareness of what we can do in our communities to reduce, recycle and reuse our wastes. Let us continue to be vigilant of our actions to ensure our efforts will not be put to waste." #bongaolgu#cokefoundation