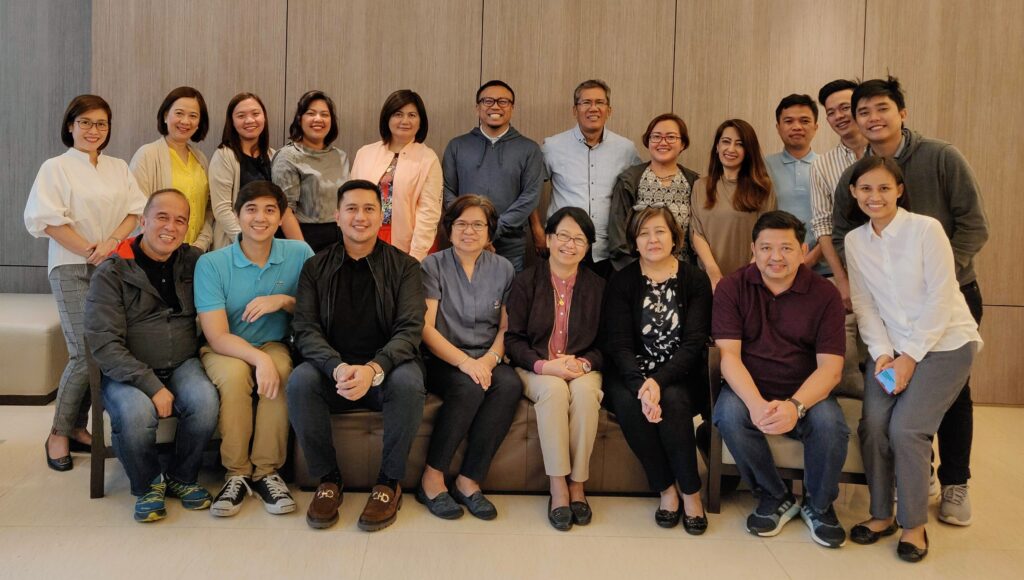 By Manolo Serapio Jr.


Someone said it may well have been the perfect prelude to Holy Week. The collective rendering may be akin to what one hears in a pabasa, the chanting of the life and sufferings of Jesus Christ still practiced in many parts of the Philippines that usually starts on Maundy Thursday and ends before 3 pm on Good Friday.


Yet despite being off-key, the Synergeia team's cover of Elvis Presley's "Can't Help Falling In Love" was undoubtedly heartfelt and the perfect way to cap off the foundation's first virtual education summit last week.


Where else will you see the economist and Synergeia Board of Trustees member Winnie Monsod singing along with Founding Chair Fr. Ben Nebres and Chairman Fr. Jett Villarin while a properly masked Valenzuela Mayor Rex Gatchalian mimed his lines?


And Synergeia mentor Jay Jalandoni passionately lip synching to the King's version of the song's chorus (prompting Facebook to briefly cut the audio during the livestream for copyright infringement)?


The order from CEO Nene Guevara to the staff was clear: sing at least two lines from the song, even if you're out of tune. "The summit will not be complete without the staff being part of it," she wrote in an email.


Somebody suggested a single musical accompaniment. No need for that, Guevara says. A cappella it is.


The major force behind Synergeia, Guevara usually gets what she wants especially when it comes to convincing mayors to reform education governance. Whatever it takes.


That meant successfully persuading Pasig Mayor Vico Sotto to recite a nursery rhyme in front of hundreds of teachers and parents. And Felipe Yap, mayor of Ivisan, Capiz to sing the folk staple "Leron, Leron Sinta" at a parents' workshop amid a heavy downpour.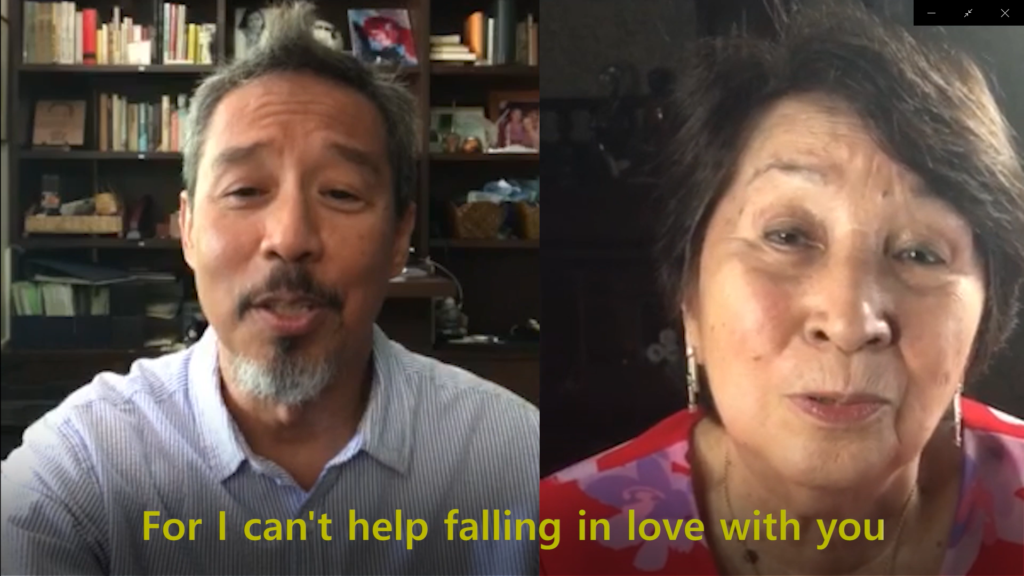 'The beauty of it'


When he listened to the individual video clips sent in by those who participated, each one was actually in tune, says Deivid Rioferio who, with the help of a friend, pooled all the videos together into the gem that it became.


"It naturally became off-key when everybody sang as a group," he says. "But I guess that's the beauty of it, it became happy and light. Exactly what we need in a pandemic."


Of course, Rioferio purposely cut himself out of the final product, failing to be part of what may soon be a potentially viral meme.


More importantly though, the video captured how everyone in the Synergeia team was game enough to be part of anything for the children. After all, the 14th Washington SyCip National Education Summit focused on what can be done to address the falling competency of Filipino students amid a pandemic.


Pictures of the Synergeia team at work along with those of local government partners, teachers, parents and children were shown during the instrumental part of the song, evoking warm memories of the old normal, when social distancing was unheard of and masks were only worn in hospitals.


Isel de Guzman says she misses the in-person workshops the most, having been actively taking photos of participants during candid moments as they interacted and shared their insights on how to help children learn more effectively.


"I learned so much from those communities which showed their commitment in providing a better future for their children," says de Guzman who is part of Synergeia's communications team.


Never mind that the performance was preceded by a number from singer and songwriter Jose Mari Chan. It was imperfectly beautiful. Period.


Watch the video below and see for yourself.