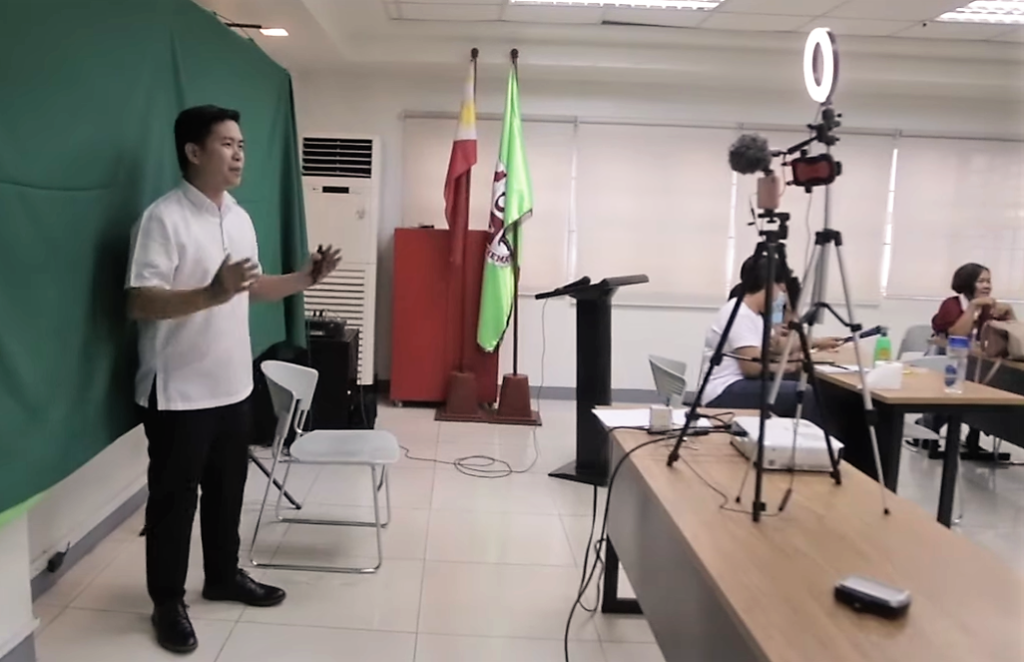 .
To help students grappling with the demands of remote education, Valenzuela City created a system to live-stream teaching videos by converting one of its schools into studios, hoping to fill a learning gap caused by the global pandemic.
.
The city's Valenzuela Live streaming school allows thousands of its elementary and high school students to have a better grasp of the learning modules supplied by the Department of Education, says Mayor Rex Gatchalian.
.
"We found out that, left to their own devices, many parents are struggling with administering the modules at home. And many of them didn't even complete their own education," he said.
.
As the coronavirus pandemic shifted learning from schools to homes, there emerged a need to assist learners, particularly those from fourth grade through senior high school, says Gatchalian, to better understand the learning materials.
.
Done three times a week and broadcast on Facebook Live, a teacher discusses a subject like mathematics in front of a camera for half an hour followed by a 15-minute period where the teacher fields questions from students. The sessions, which kicked off when public schools opened on Oct. 5, are also uploaded on YouTube.
.
The synchronous sessions start from 7 am and end before noon – covering at least four subjects. The local government uses 18 rooms of its Valenzuela City School of Mathematics and Science as studios that stream different lessons to the different grade levels. Each room has one teacher, a person that moderates the online session and a computer technician.
.
The remaining two days of the week are devoted to asynchronous learning when students can follow through on lessons with the teachers via online platforms such as Facebook Messenger.
.
Each student needs to create a portfolio where they need to store all their modular exercises which will be the basis for grading.
.
"By no means is the system perfect. But it hinges on two things: Internet connectivity and accessibility to hand-held devices," Gatchalian said.
.
Valenzuela has 140,000 students enrolled in its elementary and high schools and is lending 24,000 computer tablets to the "poorest of the poor".
.
Internet connectivity costs will be shouldered by the students themselves, with money that their parents would have otherwise spent on their kids' allowance or school uniform.
.
Valenzuela is among 426 local governments working with Synergeia Foundation, a non-profit organisation aiming for every Filipino child to complete basic education. Created in 2002, Synergeia has partnerships with the U.S. Agency for International Development and the United Nations Children's Fund.
.
manny.serapio@gmail.com
.