Multi-sectoral leaders and townsfolk of Miagao, Iloilo showed resolve to move forward as they successfully concluded their first Municipal Education Summit on Nov. 15, a week after super typhoon Yolanda hit Iloilo region.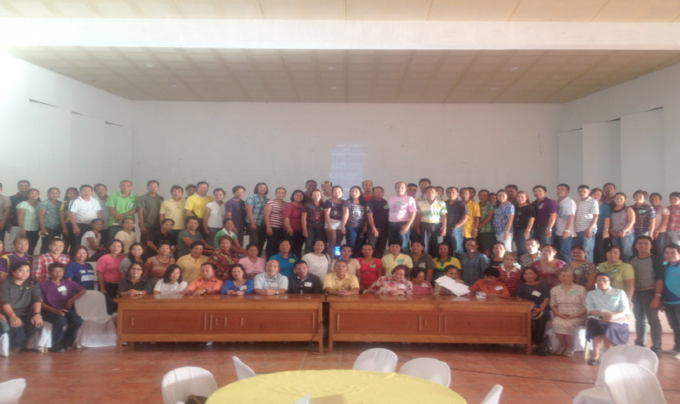 Miagao Mayor Macario Napulan dubbed the Education Summit as "the bright spot at the other side of Panay." He had just come from personally delivering relief goods to Estancia Mayor Rene Cordero, whose town was among the worst hit in Iloilo. Mayor Napulan expressed gratitude that the rest of Iloilo was spared from Yolanda's wrath.
He expressed happiness that Miagao was chosen to be a partner municipality with Synergeia and to participate in the Education Governance Effectiveness (EdGE) program funded by USAID. He emphasized education as one of his priority agenda and rallied everyone to participate actively in drafting the community-owned education agenda of Miagao.
He said that the summit was his way of informing everyone of the real state of education in Miagao. He added that each one can contribute to improve the quality of basic education by increasing student participation and cohort survival in elementary schools.
The Miagao summit was attended by about 110 people comprising Barangay Chairmen, principals, teachers, parents and representatives from the business sector and religious groups.
(by Ruth Santos with report from Mr. Edwin Nacionales)
---