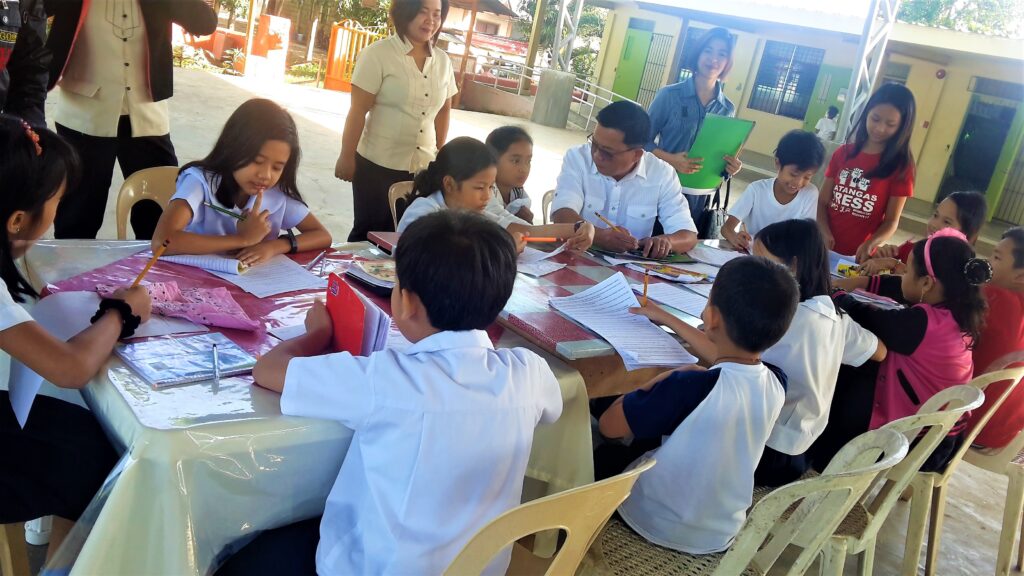 As an awardee of the 2019 Seal of Good Education Governance, the Municipality of Padre Garcia in Batangas Province seeks to hold high its standards even amidst the Covid-19 pandemic. While the LGU is doing its best efforts to maintain a COVID-free community, it sees to it too that it is not compromising its education program.
The problem was evident. The pandemic was threatening the start of the school year and Padre Garcia was not ready. The LGU did not have modules, teacher training, parent orientations nor the gadgets for distant learning. However, to ensure that support in education continues, Vice Mayor Noel Cantos, Chairman of the Committee of Education, formulated an investment program in education called"Managing Education through Knowledge and Action" or "MEKA" for short. This was his response to the problems the pandemic caused. It was inspired from Synergeia's MEKA Movement which was launched during National Education Summit last year. It stands for the same ideals as Synergeia's – – #MEKAbuluhan, #MEKAkayahan, #MEKAgaligan , MEKAayusan, and a lot more that will #MEKAdifference (a play on the phrase "make a difference") in education.
Under Padre Garcia's MEKA program, various educational programs will be funded. Such as, 'MEKArunungan' program which is a campaign for zero non-readers and 'MEKAlusugan' program which aims to protect, nourish and keep teachers and learners healthy. 'MEKAlinga' program is a special program created for COVID 19 pandemic where financial assistance and relief goods are provided to the community.
How Vice Mayor Cantos decided on the MEKA program was through thorough research. He then brought his idea to the Local School Board which deliberated on it in consultation of the school heads. The Board decided on its priorities for the school year and the efficient ways to keep education going amidst these difficult times. To implement and sustain the modular distance learning scheme, schools will be conducting parental workshops ahead of the school opening to train parents on how to conduct home schooling. They will teach the parents how to create a hospitable learning environment and ways to support their children in these times. The role of the teachers is to ascertain that the students are learning. They will check the modules, call their students to ask if they need help and be available for them for consultations on lessons. The teachers will also be in close contact with the parents to help with problems they might encounter. To take precaution from the covid-19, there will be drop off and pick up points for the modules, and routines will be followed to maximize safety measures.
Padre Garcia's MEKA program is designed to be a system where everyone helps each other. Its birth highlights a community and local government coming together to aim for better education outcomes in the midst of the pandemic. It is unfolding as one story of love for children of Padre Garcia.