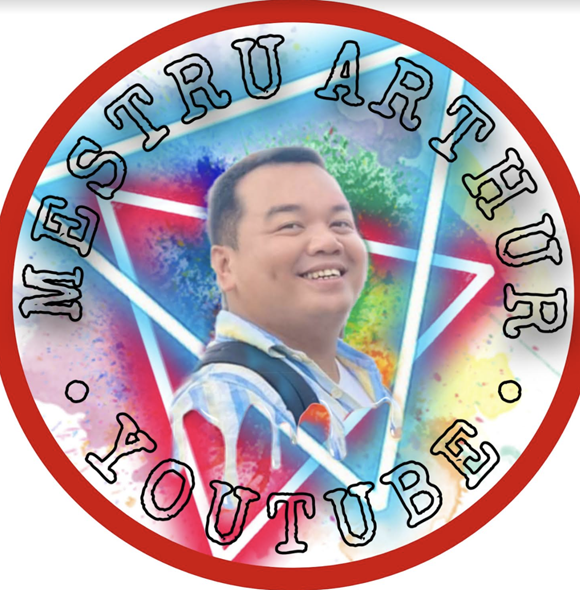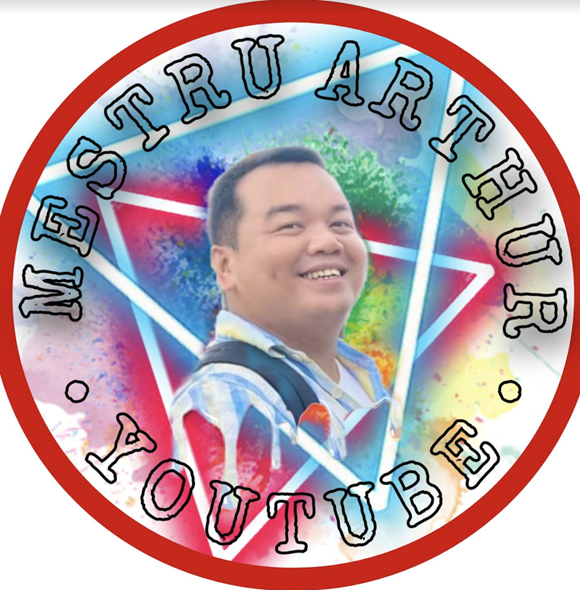 By Malio Aguilar


It takes him up to a week to make a video that lasts less than 20 minutes, but 38-year old teacher Arthur Datul thinks it's a small price to pay for something that will benefit his students.


Datul, from Cabagan, Isabela, began his own YouTube channel called "Mestru Arthur" in 2019, posting mostly personal videos. But the pandemic that began last year which barred in-person learning prompted him to focus on producing educational videos for the Grade 8 and 10 students in his World History and Social Studies classes in Delfin Albano High School.


His first one, where he discussed world history for Grade 8 students, was shared by his fellow teachers in their respective classes and racked up nearly 50,000 views on YouTube. It inspired him to create more educational content, and he has made several video lessons since then on world history and social studies.


"I wanted to help and inspire my students since there are no face-to-face classes," he says. "I'm just overwhelmed by the response I got."


The videos were meant to supplement the self-learning modules of his students. He monitors them daily through their Facebook chat group by sending them messages about their learning progress.


His success as a vlogger caught the attention of TV Eskwela, a program produced by the Department of Education where teachers discuss lessons on air as the COVID-19 pandemic closed schools across the country, forcing learners to study from their homes.


He was invited to give a video lesson in Social Studies, putting him back in a familiar ground, having previously worked for a similar educational broadcasting service called Radyo Eskwela where he was a scriptwriter, voice talent and content editor.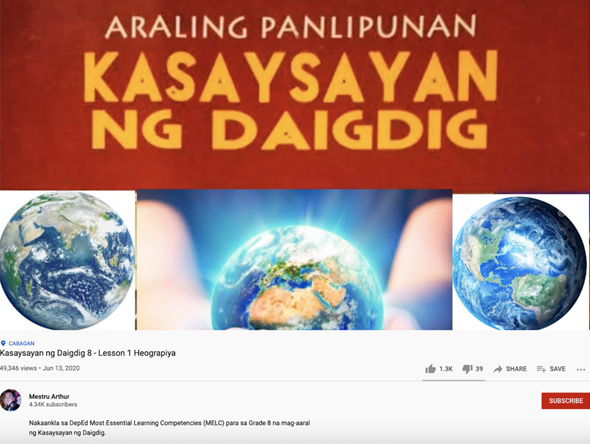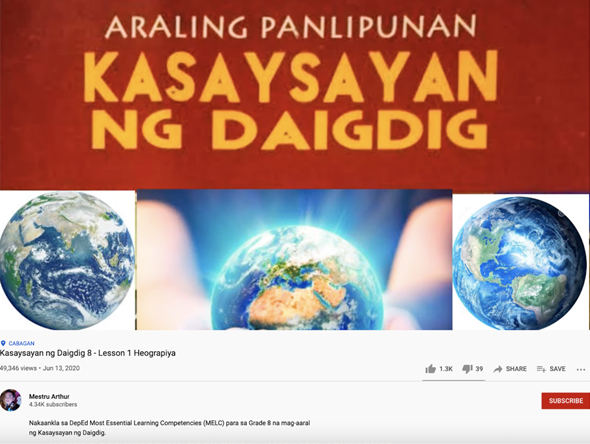 Great cause


Datul has been teaching for six years now. Before that, he worked overseas for eight years, taking up non-teaching jobs in Dubai and Taiwan.


Apart from being a full-time teacher and a part-time vlogger, he is working on a doctorate degree in Educational Management at the Cagayan State University Andrews Campus in Tuguegarao City.


He is also the breadwinner in the family, and helps raise his nieces and nephews who live with him in the same house he shares with his siblings and parents and who feature in his fun videos every now and then.


Despite finding success as a vlogger, Datul says it's more of a passion project for him. "I will keep on making inspirational videos for my students, for my school and for my community," he said. "It's a priceless feeling to know that somebody appreciates your effort."


Datul has been active in his community even before he became a content creator, hosting events in school and in the local government. He says his videos are also aimed at raising awareness for both learners and community members at a time of great uncertainty.


Cabagan is among the 421 local government units that Synergeia Foundation works with to lift the quality of basic education in the Philippines, in partnership with the United States Agency for International Development and the United Nations Children's Fund with support from the Government of Japan.


Datul said his relationship with Synergeia began during the pandemic when he was invited in a virtual meeting with the local government.


"I have a lot of plans in mind on how I can make an impact in the education of our Cabagan learners and stakeholders. I am very thankful that I am part of this great cause," he said.


"I will keep on inspiring and honing young minds the best way I could. And I am grateful that through Synergeia and the strong support from our local government, I was able to build a stronger and wider connection with others," he added.