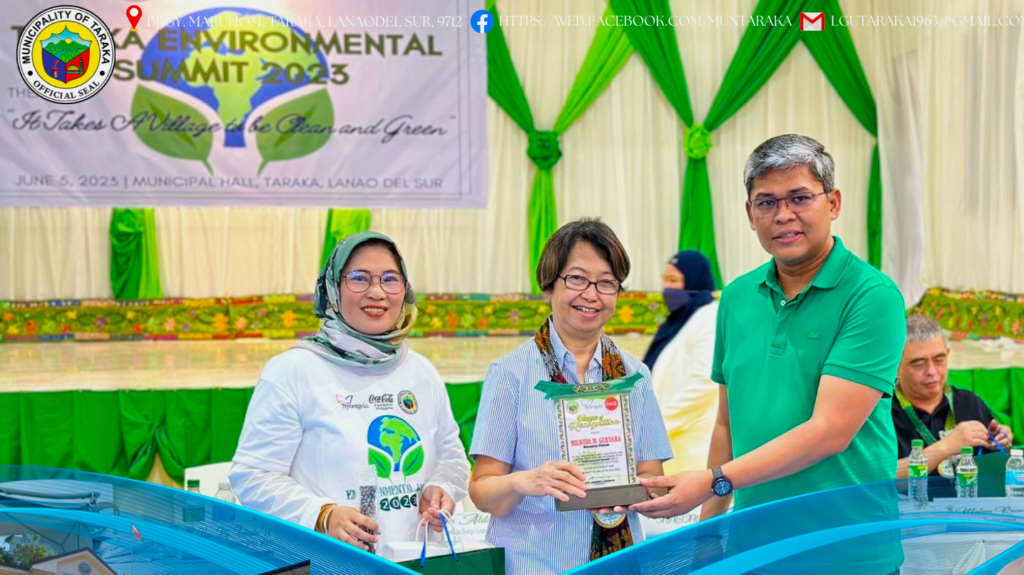 Voltes V, the beloved anime hit, carries an unforgettable theme song that has seen countless renditions. Composers have translated it from the original Japanese version into English, Filipino, and many other languages. Over time, people have adapted the song's lyrics to fit various occasions. During elections, candidates have transformed them into campaign jingles; some have even employed the tune to endorse different brands and advocacies.
Seizing the song's resurgence, thanks to the revival of the cartoon series on TV, the municipality of Taraka in Lanao Del Sur has embraced it and turned it into their campaign jingle for Solid Waste Management. During the workshop on Solid Waste Management facilitated by Synergeia Foundation, a member of the Waste Management Team delighted the 205 participants by serenading them with a few lines from their campaign jingle.
The workshop's primary objective was to foster unity within the Taraka community and develop specific plans to maintain a "Clean and Green" environment. In his opening address, Mayor Odin Sumagayan emphasized the crucial role of environmental preservation for the present and future generations. He underscored how climate change and improper waste disposal had ravaged the various barangays, with frequent flooding plaguing the municipality as water from the uplands cascades into this coastal town in Lanao Del Sur.
The participants openly acknowledged their shortcomings in waste disposal, with several students lamenting the lack of proper waste segregation at the household level. They shared how waste segregation is commonly practiced at school but rarely implemented in their homes. Moreover, some attendees expressed dismay at community members who carelessly discard plastics and baby diapers into the Taraka River.
The gathering shed light on the community's mounting challenges posed by climate change and offered practical suggestions to minimize waste through recycling and proper waste segregation.
During her closing remarks, Vice-Mayor Nashiba Sumagayan acknowledged the formidable challenge for the entire community. She stressed that cleaning up the environment is not an overnight task; it demands every member's collective efforts to make Taraka a clean and green place.
With such a significant challenge on the horizon, the need for unity, cooperation, and collective action becomes all the more apparent. Indeed there is a need for the people of Taraka to come together, come forward, and "volt in" to tackle the task.