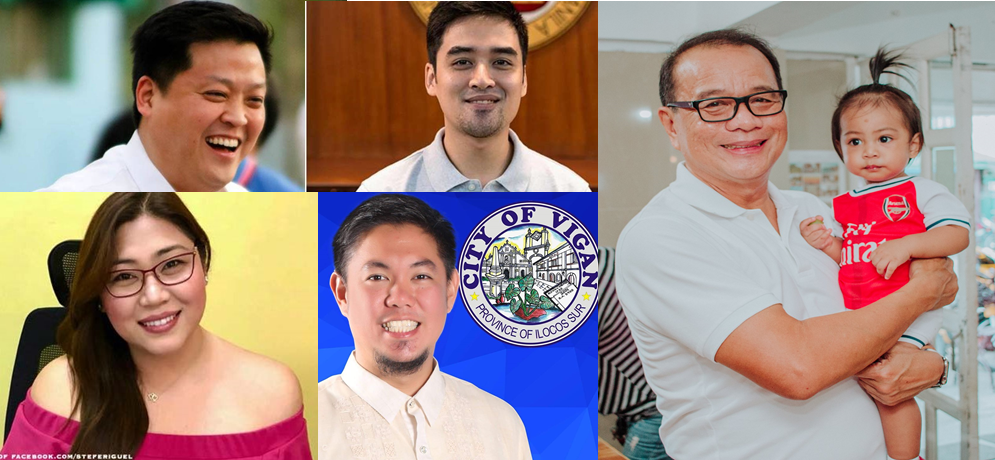 I have always been a fan of Mayor Rex Gatchalian of Valenzuela City. In a time of crisis, he shows us how it is to maintain order, preserve calm, contain the virus, and protect the vulnerable.
Mayor Vico Sotto has also been the darling of social media. Young as he is, he blazes the trail for innovation and inspiration especially during this crisis.
There are many Rex and Vicos in our midst—from Vigan up to Tawi Tawi. They do not get the same media and social mileage. But they rise above the challenge and lead community-efforts to isolate their communities from the pandemic. And they learn from one another, and replicate effective practices so that they are mainstreamed.
As early as the last week of February, thermometer scanners were already in use in Valenzuela's public places. An anti-hoarding and panic-buying ordinance was passed. Clubhouses, parks, and construction activities were temporarily closed. Public places and toilets were disinfected. Inter-faith dialogues were conducted to promote a bayanihan spirit in preventing the spread of the virus. Health protocols, monitoring and referral systems were drawn to define responsibilities and work flows. Portalets and handwashing stations were set up in checkpoint areas. And so were modular tents and beds in the City's Astrodome which became the city's 2nd Isolation center. A transportation system was organized for all public health workers and medical personnel. Valenzuela introduced a food voucher system and mobilized the barangays, volunteers and the private sector for a door-to-door delivery.
Pasig City introduced the use of drones for disinfecting public places. A mobile market was set up to ensure a supply chain. Feeding is done through a mobile kitchen and food packs are delivered to the most vulnerable. The mayor's presence in leading all these activities spurs inspiration.
Rural areas such as Concepcion and Ajuy, Iloilo, show us that a health crisis can be effectively dealt with even with little resources. Barangays serve as their potent force in identifying Persons under Monitoring (PUM) and contact tracing. Mayor Raul Banias keeps the PUMs quarantined for 14 days in schools and provides them with food and health kits. Health workers monitor their conditions regularly. From 170 PUMs, the number has gone down to zero. Mayor Raul sets up community kitchens in every sitio to support the poor and elderly and uses healthy food like malunggay to strengthen their immunity. Mayor Jett on the other hand distributed 25 kilos of rice to every family to help them become self-sufficient. Protocols are set for fishermen to to ensure that they wash and disinfect themselves with facilities that are provided in ports. Ajuy has no instance of virus infection.
Agoo, La Union is another municipality with a 0 Covid case. In addition to all the preventive measures, Mayor Stefanie Eriguel has asked that a municipal siren should be sounded every 2 hours to remind all the residents to wash their hands, observe hygiene, and social distancing. A delivery system was established with a hotline number so that goods and medicine can be delivered especially to the elderly.
Mayor Carlo Medina from Vigan added an "Anger Management System" to stem the tide of blame and complaints. The local government assures the public that it is in control; it has developed a plan, and demonstrates its capacity to implement the plan through consistent service delivery. Through presence, performance, and plans, trust is built and hope is fostered.
The best way to help our health and hospital workers is to stop the spread of virus in every village. Let's hope that more local leaders and central government officials follow the lead of our outstanding local governments.
And please note their self-effacing attitude. "Do not thank us. Thank yourselves. It is your tax money that we are spending".