Mr. Washington SyCip, Synergeia Trustee, philanthropist and a widely respected business leader announced the opening of a Kazarian-SyCip Fund. The fund is a financing facility open to Local School Boards that will implement programs to reduce dropouts and improve learning performance of students in elementary education.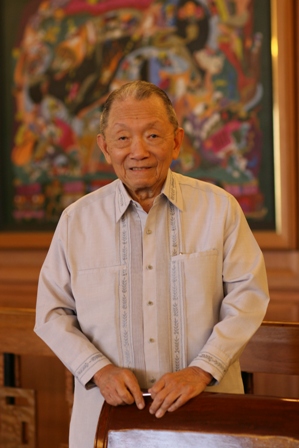 Local School Boards (LSBs) can tap the fund by submitting a simple proposal and budget to Synergeia Foundation. LSBs can use the facility to jumpstart their education programs. The fund is treated as a "cash advance" and will be paid by LSBs in instalments with a 5.0 percent interest per annum. Repayments will enable the fund to grow and to help many more communities in education.
Synergeia's programs carry with them technical assistance to local governments in education finance. These are intended to strengthen capabilities of local governments to generate more resources to support the provision of better education for children.
The first communities who will tap the fund are Solano, Nueva Vizcaya for a training program for village leaders; Libon, Albay for a remedial reading program; Del Carmen Surigao for instructional materials for children, and Paglas, Maguindanao for workbooks for children.
---