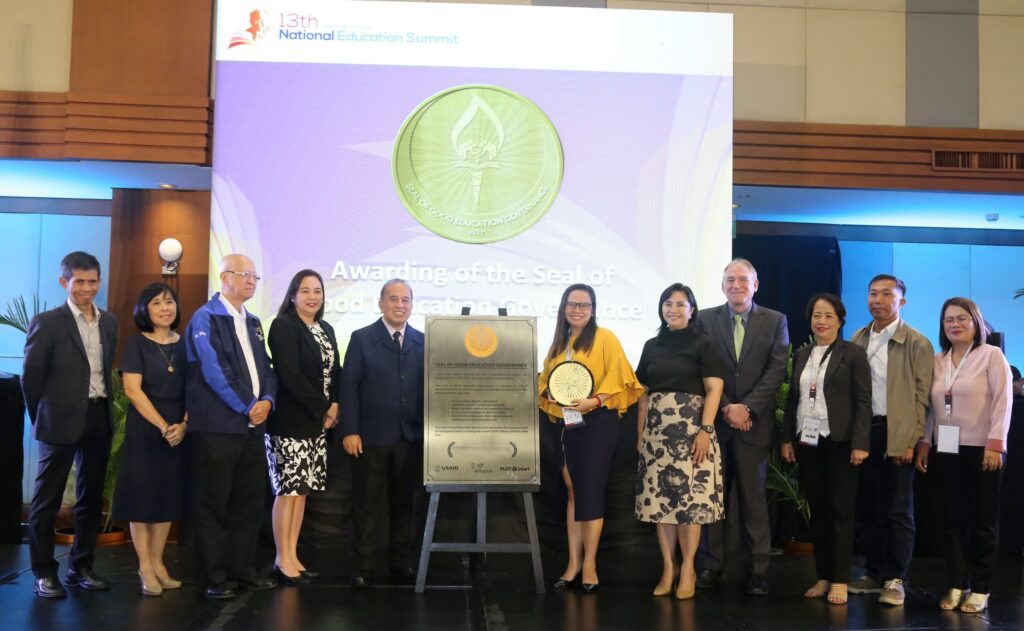 Synergeia Foundation in cooperation with the U.S. Agency for International Development will be holding the 14th Washington SyCip National Education Summit next month, with focus on improving the proficiency of Filipino students amidst the learning challenges brought on by the COVID-19 pandemic.


With the theme "Learning from our Best to Defy Gravity", the virtual summit on March 25-26 will show how the national and local governments can work more efficiently to help students across the country who have fallen behind their international counterparts based on recent global learning competency assessments.


Senator Sherwin Gatchalian, chairman of the Senate committee on basic education, will speak on how the central government can spearhead the climb towards increased proficiency.


Vice President Leni Robredo, who set up community learning hubs, will lead the awarding of the Seal of Good Education Governance to local governments that have excelled in implementing education-focused initiatives during the pandemic.


Mayor Rex Gatchalian from Valenzuela City, which supplemented remote learning with teaching videos streamed live from one of its schools, will challenge local governments into thinking out of the box to deliver education more effectively.


There will be panel discussions among education stakeholders including mayors, principals, teachers, parents and students on how they have transformed learning in their communities through participatory leadership, devoted parenting and committed teaching.


Education financing, a critical issue as the global health crisis prompted local governments to fund the production of millions of learning modules, will also be in focus as well as Synergeia's plans over the next two years.


The summit will end with a conversation with respected singer and songwriter Jose Mari Chan. He will also be singing two of his songs – "Be Gentle" and "No Rewind, No Replay."


Seal of Good Education Governance


Synergeia, supported by the USAID and United Nations Children's Fund and in partnership with PLDT Smart and Seaoil Foundation, will be awarding the Seal of Good Education Governance for a fourth year.


The Seal is given to cities and municipalities that have shown a marked improvement in education governance. Accomplishing that goal has become harder since 2020 as the pandemic closed schools, forcing millions of students to learn remotely.


Still, many local governments tried to limit disruptions to education. While some cities provided free computer tablets to children, there were municipalities that conducted limited, in-person tutorials in open areas to help students cope with distance education while observing safety protocols.


Synergeia, a nonprofit organization that transforms communities to improve the quality of basic education, has handed out 61 Seal of Good Education Governance since 2017, with nine local governments being recipients of the Seal for three years in a row.


Consistent winners include Diffun, Quirino; Solano, Nueva Vizcaya; Lambunao and Mina in Iloilo; Cagayan de Oro City; Valenzuela City; Datu Paglas, Maguindanao; Bongao, Tawi Tawi; and Bacnotan, La Union.


Apart from the Seal, the winning local governments will receive prizes for their communities from PLDT Smart and Seaoil Foundation.


The deadline for filing of applications is on Feb. 19.