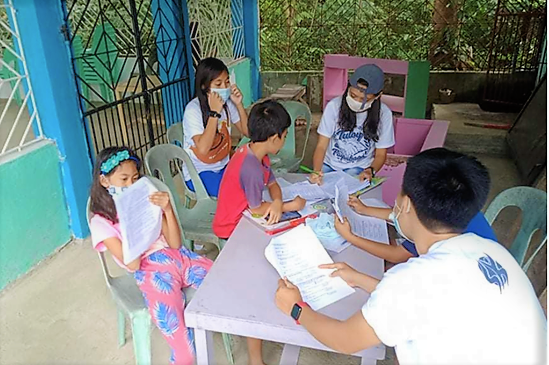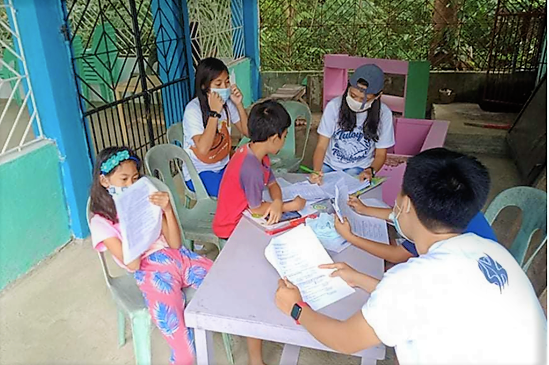 By Manolo Serapio Jr.


If Mayor Ronilo Caspe would have his way, he would open some schools in the town of Cabatuan in Iloilo province to hold in-person classes since there is no local transmission of Covid-19 in the municipality.


"The problem is that the decision to close all schools is done at the national level and the situation that's being considered is the one in Metro Manila," said the 56-year-old Caspe, a former teacher. "In my opinion, this affects the learning of children here."


While Covid-19 cases in Metro Manila and surrounding areas have continued to rise, many parts of Visayas and Mindanao have seen slow to zero transmission of the deadly coronavirus.


To cope with school closures, Caspe implemented in-person tutorials to help students understand and answer the learning modules supplied by schools.


Having taught in college for 24 years before he became mayor, Caspe says he understands the predicament of teachers. "If it was difficult for them to teach students in face-to-face classes, so you can only imagine how tough it's been for them now," he says.


A local government partner of Synergeia Foundation, Cabatuan was among those that tapped the Sangguniang Kabataan, or youth leaders, in tutoring early grade students soon after the pandemic forced a shift to remote learning.


Now, Caspe is counting on some retired teachers to help out in the tutorial classes which are usually held in open areas with the strictest compliance to safety measures.


"We're also doing some clustered learning sessions in barangays now where teachers give lectures particularly in Mathematics and Science to students who scored low in the modules and assessment tests," he said.


The Cabatuan National Comprehensive High School has the biggest number of enrollees in all of Iloilo so that means some of these teachers would travel to other towns to tutor some students.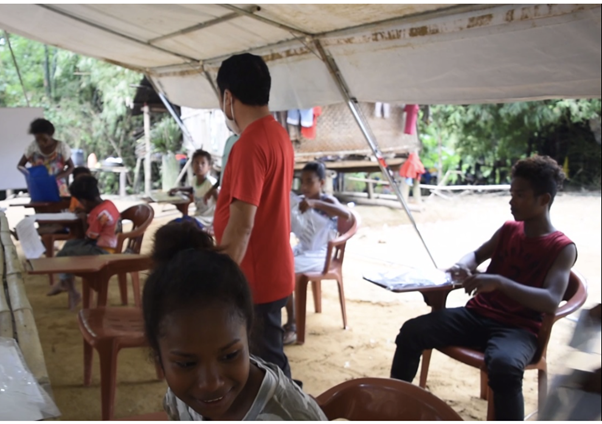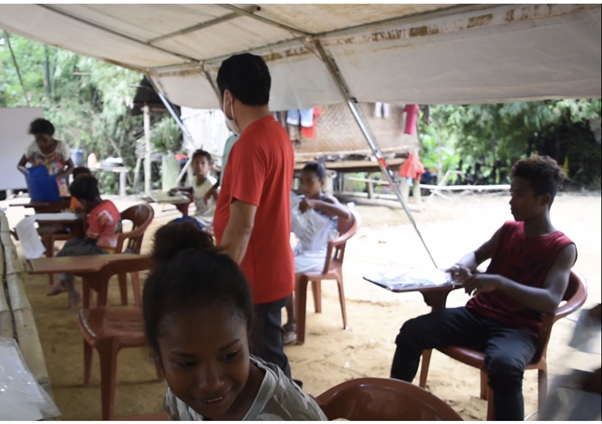 Three-time Seal winner


Cabatuan is a three-time winner of the Seal of Good Education Governance given annually by Synergeia Foundation and the United States Agency for International Development.


In all, 27 cities and municipalities were awarded the Seal in recognition of their efficiency in delivering basic education in their communities amidst a pandemic. The winners were announced during the 14th Washington SyCip National Education Summit held virtually last month.


"The award means a lot to Cabatuan, especially for me, because education is one of my flagship programs and winning it for three times shows there is consistency and sustainability in the programs that we've been implementing," said Caspe.


As a partner of Synergeia, a non-profit organization that works to improve the quality of basic education, the number of non-readers among Grade 6 students in Cabatuan has dropped to zero from 20%-30% of Grade 6 enrollees in six years' time.


"Previously, helping students was about giving school supplies without knowing whether an education program is effective or not. That's why when I became a member of Synergeia, I became particular, for example, with the results of the National Achievement Test," says Caspe.


"I saw that the lowest scores were in reading comprehension so I focused there. Because if you don't understand what you're reading, you can't answer properly."


As the pandemic hit, Cabatuan was able to convert its remedial reading program into tutorial classes to assist students, he said.


Synergeia has pushed its local government partners to hold safe, limited in-person learning sessions to help children cope with the demands of distance education especially in areas where Internet connectivity is weak. Along with Iloilo, similar tutorial sessions are being carried out in other Synergeia communities in Maguindanao, La Union and Lanao del Sur provinces.


While waiting for the go-ahead from the national government and the Department of Education on when face-to-face classes can resume, Cabatuan remains in close coordination with DepEd since one of its elementary schools was picked for a pilot run of limited in-person classes.


Caspe says his goal for the municipality is for at least one child in every family to get a degree and become a professional.


"Education is the answer to all the social problems that we have. Once people are educated, it would not be difficult to get them to understand the things that will benefit the entire community," he said.