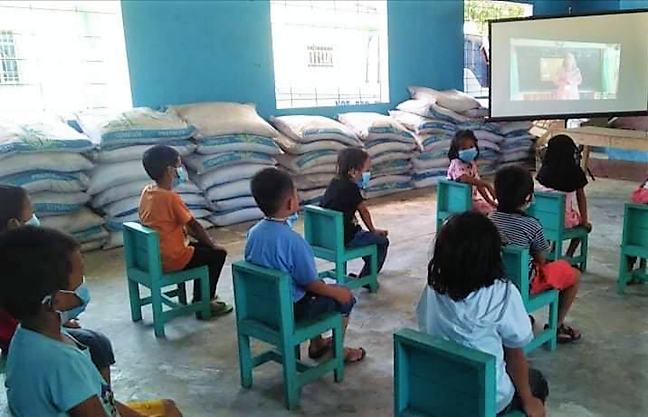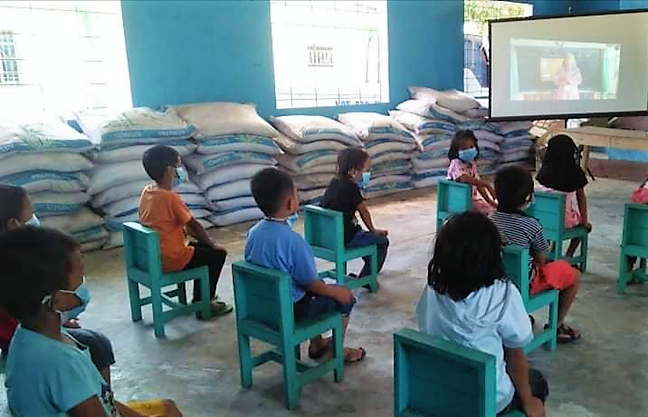 By Manolo Serapio Jr.


A year since the Philippines shut schools in response to the COVID-19 pandemic, millions of children are grappling with remote learning, and with no clear path back towards some normalcy in education, they will continue to struggle.


With online access limited in many parts of the country, the majority of the 25 million students enrolled in the current school year use printed learning modules. Learning outside classrooms, however, is tough for many children and not all parents are able to help them out at home.


In the case of 15-year old Dyamia Cacatian from Vigan, Ilocos Sur and her brother Harley who have lost both parents years ago, they only have each other to turn to for help. While they are both honor students, she admits missing in-person classes where learning is more enduring.


With modular learning, "I feel like I'm just trying to chase deadlines," says Dyamia.


Czarina Elape from Caloocan City says her two young sons also miss going to school. Currently, she is unable to take up a job offer from a relative because she cannot leave her children, who both have visual disability, at home. "I need to constantly be with them and help them with school work," she says.


And some students are clearly having difficulties understanding lessons with the shift to remote learning.


In Valenzuela City, which uses both online and modular modes of learning, the average grade for the first quarter among Grade 8-10 learners ranges from 48% to 55% across different subjects, well below the passing rate of 75%, according to Senator Sherwin Gatchalian, head of the Senate committee on basic education.


Learning loss


Since putting the main Luzon island and later, the entire country, in what would be one of the world's strictest lockdowns, a year ago, the government has been slowly reopening the economy. But there have been no concrete plans to reopen schools.


A proposal by the Department of Education to reopen a limited number of schools for a trial run in January did not push through. A renewed surge in COVID-19 cases may delay further plans for now.


The Philippines, along with Myanmar and Bangladesh, are the only countries in Asia where schools have remained closed, according to Zurich-based independent educational foundation Insights for Education.


"There will definitely be regression," says Lucia Lamanero, a school principal in Iloilo province. "If our students lagged behind those from other countries before, we have a bigger problem now."


Fifteen-year old students from the Philippines ranked lowest among 79 countries in reading proficiency and second lowest in mathematics and science in the 2018 Programme for International Student Assessment.


Intervention via tutorials


Lamanero, a partner educator of Synergeia Foundation, decided to intervene and launched in-person tutorials to help out students learning remotely. Along with teachers and volunteers, she tutors groups of students in open areas while wearing masks and observing physical distancing.


"We just cannot sit idly in the school waiting for modules to be returned and checked," she said. "We have to go out and see for ourselves how learners are doing in their homes."


Synergeia, supported by the U.S. Agency for International Development and the United Nations Children's Fund and Government of Japan, has been pushing its local government partners across the Philippines to hold in-person tutorials safely in places where online access is limited.


Apart from Iloilo, these mentoring sessions in purok or sitios – small community areas – are now being implemented in the provinces of Maguindanao, La Union and Lanao del Sur.


Nonetheless, distance education has spurred the development of independent learning as students explore ways to absorb lessons quickly instead of relying heavily on teachers, says Meliton Zurbano, the schools division superintendent in Valenzuela City.


But it has increased the gap between fast and slow learners, as seen in a tutorial program in Masiu, Lanao del Sur which uses videotaped materials created by teachers.


"It's the fast learners who are really benefiting greatly while the slow learners are less interested," says Nihayma Macasindil, public schools district supervisor in Masiu.