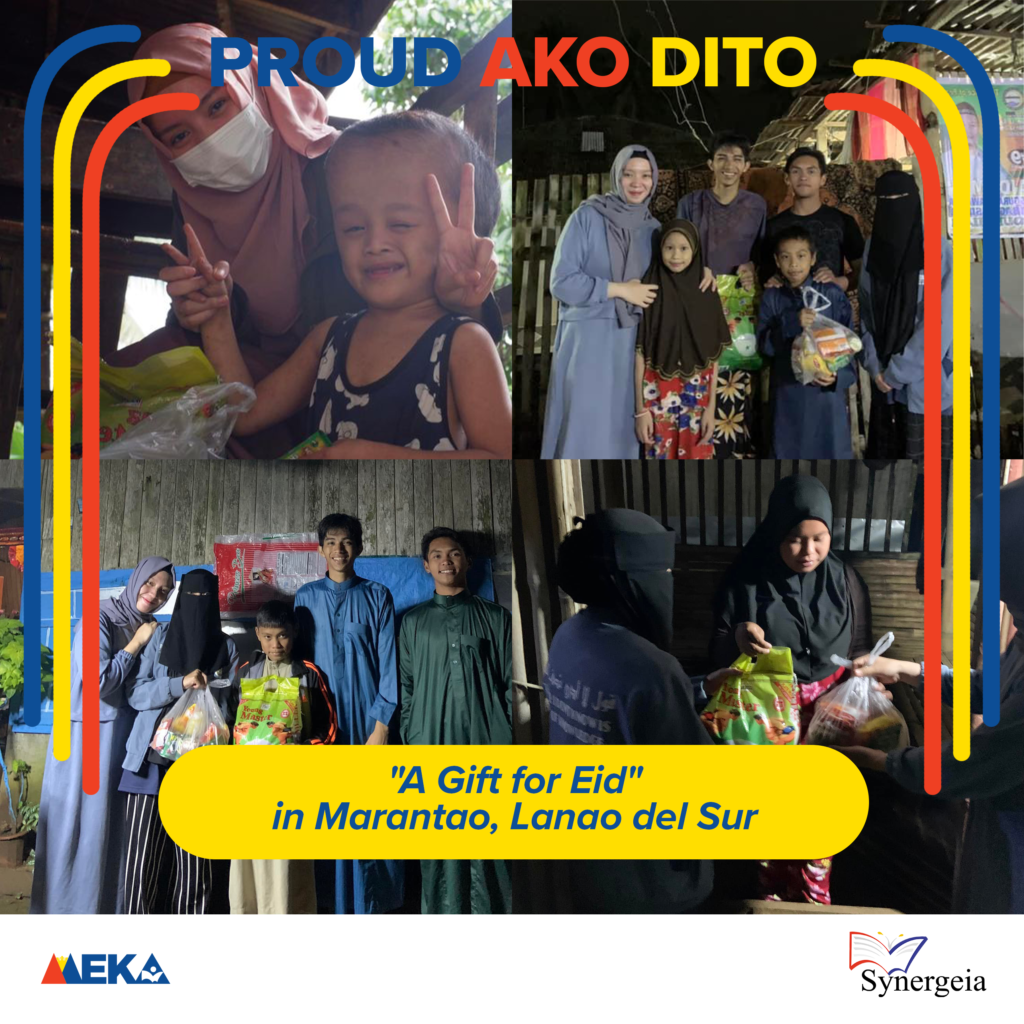 Ama E' Diamond sold bananas on the streets of Marantao before Covid-19 struck in 2020. Despite the difficulties that accompanied his source of livelihood, he remained grateful for having the strength to support his family despite his frail condition continually. Ama, already a senior citizen, also suffered from partial blindness. He would walk long distances each day to be able to sell bananas every day. However, when the pandemic and its accompanying lockdown hit Marantao, his only source of income was severely affected. He remained at home and joined the many other community members who had to rely on government assistance.
Last May 03, in the Spirit of the Muslim feast of Eid Fitr, marking the end of the holy period of Ramadan, Ama became one of the beneficiaries of "A GIFT FOR EID". The SK leaders of Marantao spearheaded the project. For several days during Ramadan and on the celebration of the Eid, they went around the different houses of the vulnerable groups of the community to distribute food packs that the group solicited from various groups and organizations.
The laudable initiative of the youth leaders was an offshoot of the BRAVE for Youth program, which Synergeia conducted in the Municipality of Marantao , together with ten other municipalities across Lanao Del Sur, Maguindanao and Sulu from August 2021 to March 2022.
Project BRAVE provided young people from 12 municipalities across Mindanao with different opportunities to participate in governance and community development. It created spaces were young leaders interacted with peers, giving them greater freedom to express their ideas without inhibition.
The program strengthened the Sanguniang Kabataan ( SK), an institution in long been neglected in local governance. Project BRAVE harnessed the potential of SK in engaging the youth to participate in the prevention of violent extremism actively and become leaders for bringing peace and positive changes in their communities.
Project BRAVE used arts, culture, and heritage as platforms for mobilizing, empowering, and building the capacity of our young leaders. An appreciation of cultural diversity fostered fairer,
inclusive, and pluralistic societies. An understanding of their heritage strengthened their sense of identity and their desire to protect their communities by resisting attempts at violence.
The arts festival provided young people with opportunities to express themselves on the following themes: education for all, justice for all, good governance, unity in diversity, and good citizenry. SK
members gave meaning to the themes through drawing, photography, poetry, and dances.
SK members shared their advocacies behind their artworks. Finally, these advocacies were summarized into an action program that the SK in every village could implement.
( with reports from Saliha Masorong – SK President – Marantao)