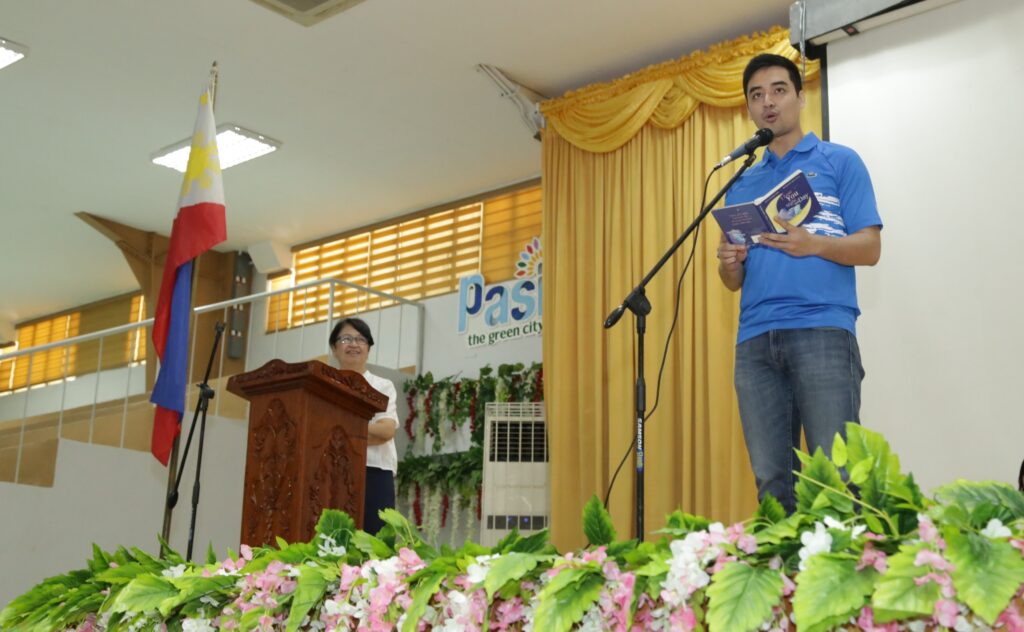 A marathon relay is no match to the line-up of activities that Synergeia had in Pasig City early into 2020. Mayor Vico Sotto had given the baton over to his beloved professor, Synergeia President and CEO Dr. Nene Guevara, in overseeing their education governance programs. Together with Dr. Evalou Agustin, DepEd School Division Superintendent, a series of capacity building programs deemed important for the schools was planned. It was one jam-packed calendar but all the weariness from the preparation of these activities melted away after witnessing the positive response from the participants. And to give a glimpse of these activities, here is a timeline of what had happened in Pasig City: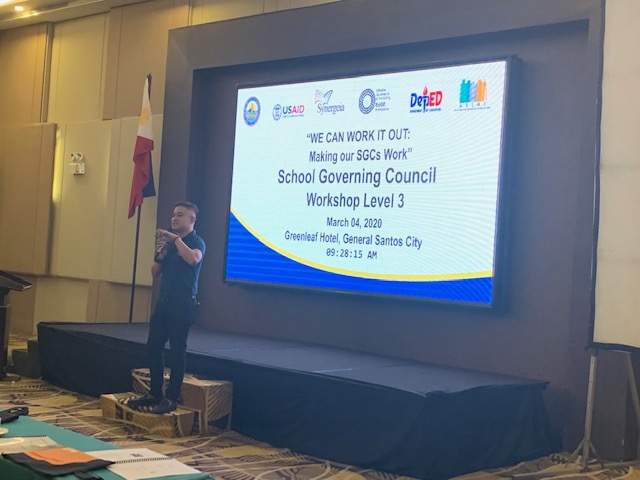 Following its promise to engage its stakeholders as partners for good education governance, General Santos City invited the Synergeia team once more to fully-hone its School Governing Councils (SGC). They know there is much work to be done but Mayor Ronnel Rivera remains steadfast that he motivated the SGC members to be more active partners of the community in creating a brighter future for the children.
There was a lot of excitement and energy as the Hugpong program rolled out its sports for peace activity.  One can feel it and see it from all the boys and girls of Amai Pakpak CES, Bae Inomba Blo Bacarat CES, Abdulazis ES and Sultan Conding ES who participated in the activity.  It was their first time to learn how to play soccer.  We provided them with footballs, and with green and orange reflectorized sports vests.  They excitedly donned their colourful sports vests as soon as the coaches signalled the start of their training activity.  We were lucky to have professional football coaches, 2 of whom coach the national football team popularly-known as Philippine Azkals, who volunteered to teach soccer to the children.  Much appreciation goes to Valenzuela City Councilor Rovin Feliciano who heads the sports program in his city, for helping us bring the coaches to Marawi City.