By Manolo Serapio Jr.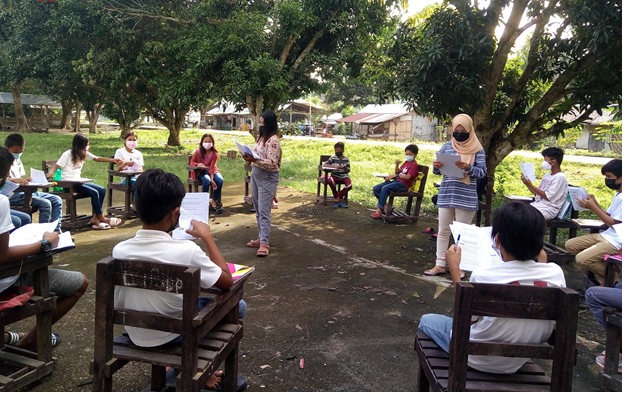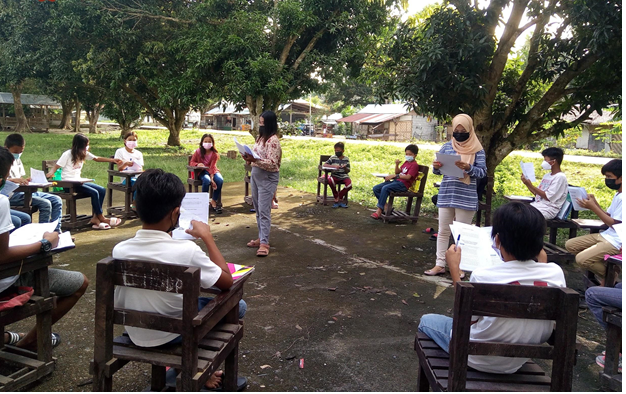 Instead of an answered module, school principal Lucia Lamanero got a letter from a grade school student in Concepcion, Iloilo. In it, the student begged for leniency and wished for face-to-face classes so he could grasp what's in the learning module. Without help, he feared he would not survive the school year.

Lamanero tapped two volunteer teachers to tutor the student and dozens more from Sanggutan Elementary School which she headed before moving to another school in January. The tutorials ran from Monday to Friday, eventually reaching up to 70% of the school's 262 students.

"Without support from the volunteers, the children will struggle, and so will their parents," said Lamanero, a partner educator of Synergeia Foundation. "We need to intervene."

Such intervention has become critical for millions of students in Philippine public schools who are forced to learn remotely due to the coronavirus pandemic. In a country where primary school students are among the least competent in the world, interventions aimed at addressing learning gaps could help defy, or at least limit, educational regression.

As a result, a myriad of approaches to mentor children has emerged as many educators and volunteers worked with local governments to teach students outside classrooms.

Some communities supplement self-learning modules with online lessons, and others hold in-person tutorials in open spaces. Some teachers use phones or two-way radios to assist students, some make video lessons and share them via flash drives and others visit homes of slow learners to help them.


Other local governments have tapped the Sangguniang Kabataan or barangay youth leaders to tutor children and other communities use local radio stations to broadcast lessons on air.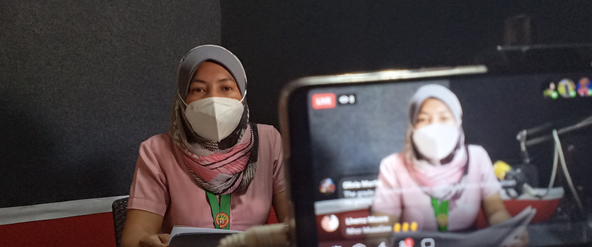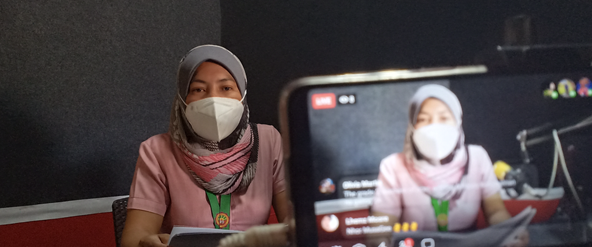 The many ways by which communities teach their children illustrate the extent to which local governments, in partnership with Synergeia, would go to augment learning during the pandemic.
Synergeia, supported by institutions like the U.S. Agency for International Development and the United Nations Children's Fund (UNICEF) and the Government of Japan (GOJ), has been working to improve the quality of basic education even during the pandemic. It has strongly pushed for tutorial sessions in purok or sitios – small community areas – to ensure that learning takes place and no child is left behind.


Streaming school

Valenzuela City has four components to its learning management system: the learning module, Valenzuela Live or its streaming school, follow-up discussion online or offline, and individual assistance through text, call or home visits.

Valenzuela Live helps students with their self-learning modules through teaching videos streamed on Facebook Live from the Valenzuela City School of Mathematics and Science.

The synchronous sessions start from 7 am and end before noon, covering at least four subjects. Teachers would have follow-up discussions with students on areas where they might need help, whether online or offline, said Meliton Zurbano, the Valenzuela Schools Division Superintendent. Some teachers visit homes of students having a tougher time, he said.

The teachers recently administered assessment tests to some students by going to their individual homes, and waited by the door to limit health risks.

The tests were developed by Synergeia with help from experts from the Philippine Normal University to determine the competency level of students as they learn remotely. The tests were administered to students within the more than 400 local government partners of Synergeia.

Aware of the challenges of distance learning, Zurbano recently told teachers to leave the first quarter grading period of poor performing students blank instead of failing them outright.

"I'm against mass promotion but there should be an adjustment period for students. They still have three quarters of the school year left to improve their performance, and individual assistance is important," he said.

Zurbano recalls a famous quote from American cartoonist George Evans: "Every student can learn, just not on the same day, or the same way."

In-person tutorials

In places where Internet connection is weak and costly, communities have opted for in-person mentoring, either in small groups or individual sessions with students.
District school supervisor Paypa Serad began tutorials in Balindong, Lanao del Sur in mid-October after recruiting her former high school students as tutors in a program she calls Siyap Ko Siringan" – a Maranao term that means "caring for your neighbor." It has reached four schools and up to 100 learners so far.

In Masiu, also in Lanao del Sur, district supervisor Hay Macasindil organized "Sine-Aral", a community tutorial program run by volunteers, currently covering three schools. They use video lesson materials created by teachers to mentor the students. Masiu also has an adult literacy campaign called SULO that aims to help parents of children who did not complete basic education.

Similar community tutorials for children are underway in other parts of Lanao del Sur. The school governing councils of Piagapo and Saguiaran organized mentoring sessions using two-way radios, tapping the youth in their communities to tutor small groups of children twice a week in open spaces like a basketball court. Volunteer teachers help run a tutoring program in San Gabriel, La Union.
In the municipalities of Mamasapano and Datu Paglas in Maguindanao province, the Sangguniang Kabataan, or barangay youth leaders, tutor grade school children. SK members also mentor students in Cabatuan in central Iloilo province usually in barangay halls, chapels and basketball courts.


"We're doing this so the students won't return the modules unanswered or worse, copy the answers from the answer key that comes with the modules," said Cabatuan Mayor Ronilo Caspe.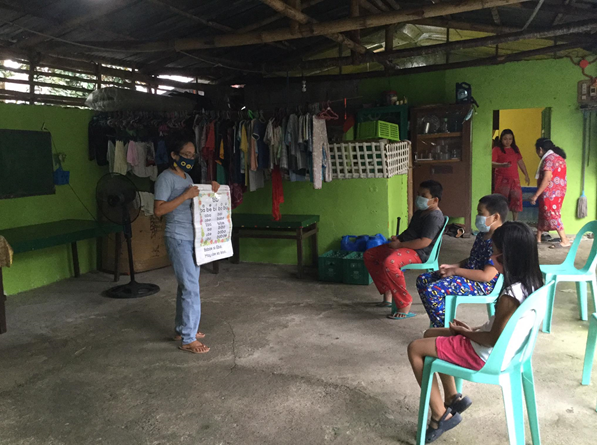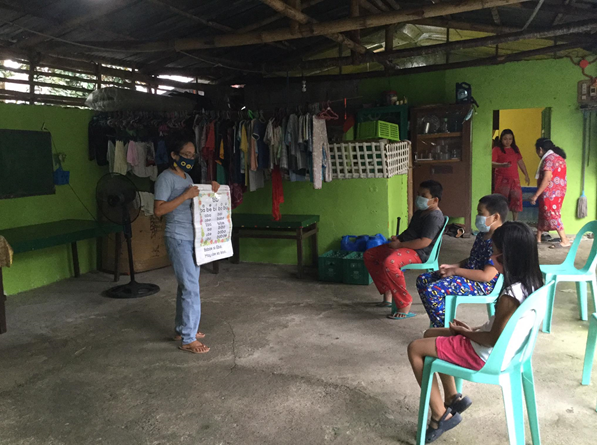 'Cannot sit idly'
One-on-one tutorials are being carried out by teachers in North Upi, Maguindanao, focusing on children that need assistance. In addition, the local school board launched last month a radio program to help students from kindergarten to Grade 6 answer learning activity sheets from home.

In a place where most homes rely on battery-run radios, Upi's "School on the Air" is a much-needed supplement to the town's remote learning system, says program director Lenyrose Sunio.

Some provinces in Luzon also have remedial reading programs to boost the proficiency of primary learners, either through limited in-person sessions or video calls.

Lamanero, the principal from Iloilo, began a twice-a-week tutorial program in the new school she moved to last month. The 47-year-old mother of four also continues to monitor the mentoring program in her previous school.

"We just cannot sit idly in the school waiting for modules to be returned and checked," she said. "We have to go out and see for ourselves how learners are doing in their homes."

manny.serapio@gmail.com